Vicki Hennessy, SF's First Elected Woman Sheriff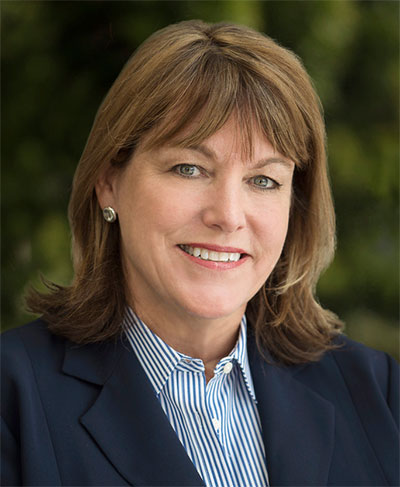 On November 3rd, 2015, Vicki Hennessy was elected by a large 61% of the vote and on January 8th, 2016, she was sworn in to become San Francisco's first-ever elected woman sheriff. Since joining the San Francisco Sheriff's Department in 1975, Sheriff Hennessy has had a truly distinguished, storied career. In 1983, in what was just seven years, she reached the rank of Captain, becoming the youngest in California to do so. Then, in 1997, she became the Chief Deputy Sheriff. In 2006, she became the Deputy Director of the San Francisco Department of Emergency Management, and from 2008 to 2011, she became San Francisco's Director of Emergency Management. In 2011, she retired, but was brought out of retirement in 2012 when Mayor Ed Lee appointed her interim sheriff for a six-month period. This prepared her for her campaign to run for and be elected to the Office of Sheriff … and it also earned for her practically everyone's strong endorsement. Upon her winning the election, Sheriff Hennessy said, "I had so much good support and people have been so good to me and I appreciate their confidence in me. It's a daunting journey I will be on now, working for the people of San Francisco, but I believe I am up to it." Up to it, indeed, she is. I hope you will enjoy this conversation with her as much as I have. Meet Sheriff Vicki Hennessy, the Sheriff of San Francisco

Q: What prepared you for this very special path to become Sheriff and how special is it becoming Sheriff of your Hometown?

Sheriff Hennessy: The first thing you should know about me is that I really don't like talking about myself. It does not come easy to me. For me, it's about the San Francisco Sheriff's Department more than it is about me. This is something, I think, you need to know about me.

First of all, I was born and raised in San Francisco. I went to public elementary and junior high schools, 3 or 4 of them around The City, and then Lowell High School in San Francisco. I have been to college a number of times. I have probably around 135 units, but I have never graduated, because I kept changing my majors.

I enjoyed quite a few majors in college - I majored in Art History and then Art (because I love to draw and paint); another was Business, and I did a major in Administrative Justice (after I joined the Department) and then a major also in Management, as well. A lot of classes in a variety of things.

So, when you ask me how I ended up in Law Enforcement, it was a fluke really. I was at loose ends; I needed a job. I needed money coming in and a friend told me about this opportunity. It was a non-traditional job for women. Women were just getting in … this was the first recruitment for men and women, and people of color, and lesbians and gays. So, this was an interesting time in San Francisco, about 1973-1974, when they were doing this. I liked the idea of a non-traditional job and I had always been very athletic, so I loved this opportunity.





Q: Who and what inspired you to go into Law Enforcement? When and how did you come up with this idea for a career … and what ultimately inspired you to run for Sheriff?

Sheriff Hennessy: Like I said, it was rather a fluke. There was a test, I took the test and I got in. My first day on the job was Christmas Eve, 1975. At the time, the Department had newly turned over to a new sheriff, Sheriff Richard Hongisto. Until then, the Sheriff's Department was pretty much left to its own devices for years and so I came in at the cusp of customizing and building the department into a professional, well-considered Sheriff's Department, first under Richard Hongisto and then Michael Hennessey (no relation) and I just loved it. It was such a great time to be there.

Q: When you joined the San Francisco Sheriff's Department, what was it like then, early on, in the 1970's being a woman in what was a truly male dominated career path?

Sheriff Hennessy: I worked mostly with men at the time but, you know, I was one of the first women to work in the men's jails … and then I became one of the first women to become a firearms instructor. I had a lot of opportunities and I enjoyed them. Because we had such forward thinking Sheriffs, like Richard Hongisto and Michael Hennessey (who, particularly, I worked with for a good many years), I think we were supported as women in the Department.

The first thing we did, because the City and County of San Francisco are one entity, the Sheriff's Department and the Police Department are separate – so the Sheriff's Department does not do general patrol. We basically would do the running of the county courts, providing bailiffs for the jails, and also providing for the civil process. So, what I did was I worked in a county jail, on the swing shift, night shift, any shift; when I was new, I worked every shift, in a women's jail to begin with.

Q: Your husband is a retired San Francisco Mounted Police Officer, what was that like meeting, dating, marrying a police officer … and then also raising a family?

Sheriff Hennessy: I met him when he was riding on the horses for the San Francisco Police Department and I was not yet in the Sheriff's Department when I first met him. I got to know him and he encouraged me to join the Sheriff's Department. And, I think like any other family, sometimes people would ask if he liked his horse better than me … but we had relatives who assisted us and we were able to arrange our schedules so we could support each other and our family. And I think we were very fortunate with the jobs that we have had.

Q: You had retired earlier, why and what brought you out of retirement? How pleased are you with your decision?

Sheriff Hennessy: Sometimes I ask myself this question. But I saw the need for leadership in the Department and I thought that it was failing. I thought the Department was having a lot of problems and realized when I came back as the interim Sheriff, that I had the ability, and I had the name, to run for office – It was not something I thought I would ever do. I don't see myself as a politician. I see myself as a practitioner in the Sheriff's Department, somebody who knows it pretty well and who wants to make it the best Department that I can. And, so, because I have lived in San Francisco my entire life, and that I owed a great career to the Sheriff's Department, I looked at it as giving back.

Q: If you could wave a magic wand, what would you like to see short range and long range for San Francisco? Now as Sheriff, do you have a Top 5 list or agenda that you like to refer to?

Sheriff Hennessy: If I could wave a magic wand, I certainly would like to see affordable housing. And to work together to make it happen in every area, in every neighborhood, in every aspect in San Francisco. I would love to see better transportation in terms of parking and driving. And I think we are working on that. I think that the Mayor is also working on Affordable Housing with a number of people.

I think of divisiveness. I would like to see people working together a little bit better. Not deliberately misunderstanding each other. And I'd like to see diminishing gaps between people with jobs and people without jobs and flight from The City. I think about all that. I have a grown son and a grown daughter. They grew up in San Francisco and don't have the ability to buy a home here much like I did when I was growing up. So these things are missing from The City.

Now, this List of a Top 5 you are talking about, a lot of people have asked me. I have had a few different answers before, but now that I am here, for what is a week and two days, I'm finding that it really behooves me to kind of take a step back and meet with people, work with people. I have been meeting with command staff, program staff, school staff. I have been meeting with different entities from around the City – and because I came in when there's a lot going on, I have to turn my attention to that. Instead of sitting back, I need to access these things, before I make a lot of changes. So, that's what I am doing right now.

Q: You have been honored by the San Francisco Commission on the Status of Women for your leadership in protecting victims and survivors of domestic violence; please share with us more about this important issue.

Sheriff Hennessy: This occurred when I was the Executive Director of Emergency Management, which includes 911, in San Francisco. And I give a lot of the credit for this to the 911 staff and 911 supervisors who worked with the community in creating specific codes for Domestic Violence calls. These codes helped the police identify what kind of call it was promptly. And, so, that's why they honored me; but I have always pointed to my Deputy Director and others because they were the ones who actually did all the work around this … and certainly I supported that work. Currently, we have the Survivors Program, a robust program, that works with victims of Domestic Violence either who have been to jail or whose abusers are in jail. So we do a lot with that community and I am really proud to support that, as well. Again, it's the people with the boots on the ground that are making these things happen.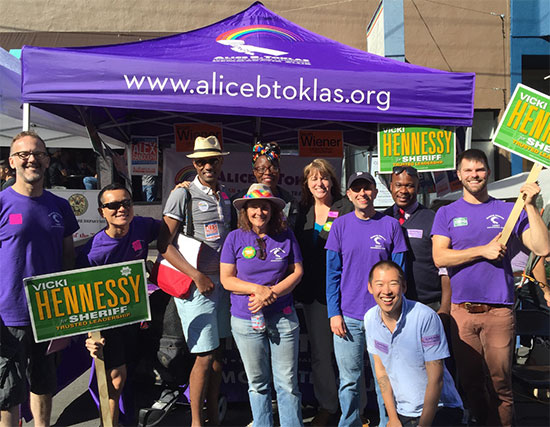 Q: What is your definition of Leadership?

Sheriff Hennessy: You know, there are a lot of things I can say about this … about different parts of Leadership … I think one of the main things I can say from my experience is setting an example and holding myself accountable. I think it's one of the main things in leadership, you have to be a good listener, you have to have openness, be approachable, and you have to listen more than talk, and you can't be afraid to take other people's ideas – if they're good ideas – and not always just push your ideas on people. I also think you have to have a demonstrated competence in whatever field you are leading in. And your perspective – having a good perspective, to be able to see both sides of an issue is, I think, very important. As well as, you know you have power … not to abuse the power, but to use it only when it's necessary. And I think having values that you can depend upon to come to your rescue when all else fails. You have to go back and see those values, to see where the issues sit with your values. I also think that you have to have some humility. You can't be arrogant. I heard somewhere that arrogance is the selfish pig in the room, basically. I don't know if that's true, but I have not responded well to arrogance in my career.

Q: Throughout your life, and then throughout your career, who are some of your heroes and positive role models? And how about today?

Sheriff Hennessy: My heroes and positive role models have probably been more about people that I know than people I don't know. And so I would say, many women who I have known in my life, particularly my grandmother, who was a nurse here in San Francisco, who was kind of a strong woman and very successful. And I would also say my great aunt who, when most women weren't working, was a bookkeeper in Berkeley at a department store – these are two people I probably looked up to the most. And, nowadays, my positive role models are people who do the right things for the right reasons.

Q: What advice did you appreciate most that you were given when growing up and then professionally? What advice do you like to give today to aspiring young men and women wishing to go into Law Enforcement … and also in general?

Sheriff Hennessy: The advice I appreciated most was to put things into perspective - personally and professionally. When you are new and eager, and you want to get things done, sometimes you take things personally. And to not take things personally … and to take the high road … is what I would do. I believe for young men and women looking at going into the field of Law Enforcement, you need to look at the code of ethics in terms of how to treat people. I think that's the first thing. You have to understand you have to put things in perspective. You cannot take things personally. And you have to act in a way that is ethically and, in some way, a higher way than what is expected from a normal person.

Q: Are there some Non Profits in particular that you love, support and/or like to recommend?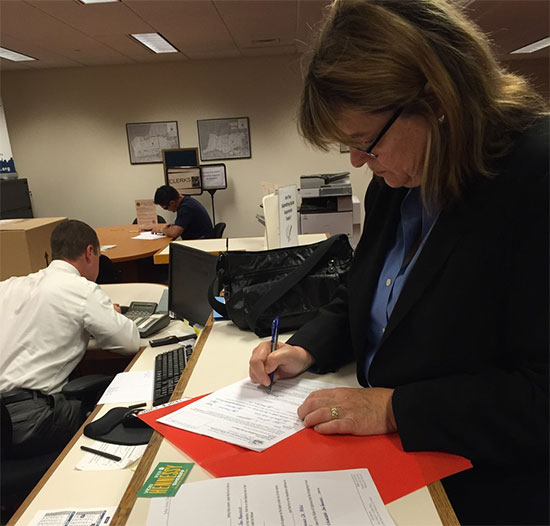 Sheriff Hennessy: I believe many of the nonprofits we work with at the Sheriff's Department are all wonderful. The Garden Project is a great project. I would also say the Five Keys Charter School is another great one, too. There are wonderful ones, such as the Salvation Army and Goodwill … some may be well known, and others may not be as well known. For example, Glide Memorial Church, St. Anthony's Dining Room … and also Lava Mae (Google supported, meaning "Wash Me" in Spanish, helps turn San Francisco buses into showers for the homeless) … Yes, these are some of the many great causes doing many great things.

Q: If you could host a dinner party and could invite anyone (living or not), who would you like to invite and what would you like to talk about?

Sheriff Hennessy: You know who I would really like to invite? Oprah Winfrey, Merv Griffin and David Niven. I know that sounds weird, but I think I'd really like to have a dinner party with people who can tell good stories and offer such insight about what's going on in the world. From different viewpoints … I would lik e that. Oprah Winfrey is so amazing. She has done so much. She is so intelligent and such a thoughtful person. I would like to have dinner with her. Merv Griffin, too, I remember growing up and enjoying watching him on TV. He was such a clever person and such a good host. And David Niven seems like he would be a lot fun … what can I say.

In closing, I am honored to be in this position and I take it seriously. I am the kind of person who is about doing the work and getting the job done. Stepping out in front like this is not my druthers, shall I say, and I am happy to have talked with you today.

Q: Thank you very much, Sheriff. We are very happy to have talked with you.