Meet Mayor Libby Schaaf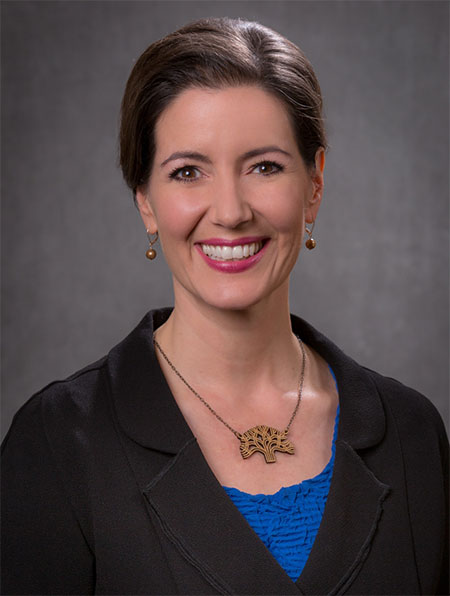 There are cities that have gone through big transformations when it was said it could never be done. Oakland is one of those cities on that cusp and Mayor Libby Schaaf is a great leader and inspiring Mayor who is determined to see that happen. She is dedicated to public service, community work and is devoted to restoring people's faith and belief in government and how it can work for them while, energizing and engaging a proud community.

After the Warriors, if there is someone who could unite and inspire the community and bring great transformation for the City of Oakland, Mayor Libby Schaaf is a shining example of someone, who can and is helping lead the way for Oakland, the East Bay and the greater Bay Area. Meet Mayor Libby Schaaf and enjoy this wonderful conversation with her, as we did:

Q: What was it like being born and raised as you were in Oakland?

Mayor Schaaf: I come to the job as Mayor from a place of just passionate love for my City. And I have been in love with Oakland all my life, since I was a child. Those experiences and that depth of emotion is really what fuels me. But I also believe that for any city to become great, it has to be itself well. It cannot try and imitate another city. And, so, to really appreciate Oakland's past, I believe, is the key to its great future.

I always talk about Oakland's "Secret Sauce". For me, it has to do with our legacy of diversity, an inclusive diversity, of artists and this incredible creative energy that we have. What's more is our gritty industrial flavor, which is why we've always been a great working-class city, which gives us an authenticity that people are really being drawn to now. And, our progressive values. We're a place of social movements and social innovation. That's what makes Oakland Oakland.

To understand and appreciate those past strengths I think is what is going to allow us to continue to be the unique city that we are. It's finally becoming noticed and appreciated and people are being drawn to that incredible urban energy. But, we don't want to ever disrespect our legacy if we are to realize our full potential as a great, unique city.

Q: Where did you go to school and what did you study?

Mayor Schaaf: It's funny, I was born and raised in Oakland, but my parents thought it was important that I go to college in another part of the country to experience diverse opportunities ad leave my comfort zone. In its own way, Oakland can be a sheltered environment. I went to a small liberal arts school in central Florida called Rollins College. It really was an eye-opener to how the rest of the country thinks- particularly politically.

I then went to Loyola Law School in Los Angeles. The truth is I have always been an appreciator of the arts, but without enough talent to be an artist myself, I was interested in getting into the entertainment industry. So, in that spirit, I went to a law school with a great Entertainment Law program.

But, as it turned out, I didn't really like entertainment law. Actually, I did really well in Law School; I really enjoyed law school.

I worked for a short time as a lawyer at a very large law firm in Oakland. But I very quickly found that my real passion was for community service since that's where I came from.

Q: What inspired you for this journey of Public Service you were soon to embark on?

Mayor Schaaf: It was in 1995, I left practicing law. I took a job to start a sunshine volunteer program for the Oakland's public schools. As a lawyer, my Mom and I co-founded a non-profit in Oakland called "Oakland Cares". We created a calendar of one-shop volunteer opportunities to try and get even busy people out giving back in their community. And, in particular, I loved volunteering at the West Oakland Boys and Girls Club. There, I just really connected with this one young man named Nathan.

The day that I walked in, really tired, having just come from work at Oakland's largest law firm, seeing 9-year-old Nathan struggling in school motivated me and when I helped him with his homework, he just got it. I could just see the light bulb come on. When I walked into the gym that night, and he spotted me from across the way, he just sprinted from all across the way and just threw his arms around me. This, I thought, is what I want to do. This is what I want to make happen. This is so much more who I am.

Nathan is 30 years old now and he is still very much part of my life. He's doing very well. He was working for H&R Block and has stopped that. He is now working with troubled youth. Funny, how something great like this has come full circle, where he is now helping and inspiring many others.

Q: How did the transition to politics and city government come about?

Mayor Schaaf: I have not always had a love of politics. I grew up in a family that was very committed to community service and community volunteerism, but not to politics. I got my first job in politics by accident.

I had studied Political Science in college, that is true, and had also been an attorney. But I was working with non-profits and education. It was thanks to a good friend, who knew of my love for Oakland, who suggested that I interview for this particular job. It was to be Chief of Staff to then-President of the City Council, Oscar De La Fuente. We hadn't met until the interview. I was hired and loved the job. It was the perfect job for me. Local government is your chance to fly at the perfect altitude and this was such a perfect fit. (Mayor Schaaf would later become an aide to then-Mayor, Jerry Brown).

Q: What are some of the challenges Oakland faces?

Mayor Schaaf: Oakland has both the challenges and the beautiful potential of urban America. We are consistently considered one of, if not the most, diverse cities in America. And that is a beautiful thing. But the disparities that we see in this city, and across America, are very shameful. Disparities in educational outcomes, health and income, are very real and Oakland, like all cities, is grappling with them.

We have many challenges and, yet, a lower level of public revenue than wealthier cities that don't have the same challenges. And, so, we can't do it alone. Government cannot do it alone. We have to be smarter. We have to engage in good partnerships. And, we have to not settle. We have to not just present opportunities, but hold ourselves accountable for the actual outcomes. Those are three areas I am very focused on: being healthy, wealthy and wise.




Q: If you could wave a magic wand …?

Mayor Schaaf: If I could wave a magic wand and do just one thing for Oakland, to address those challenges, it would be that every child graduates from high school with the skills and the hope to be successful in the college and career of their choice. I think if you can do that, it would address many of the other challenges.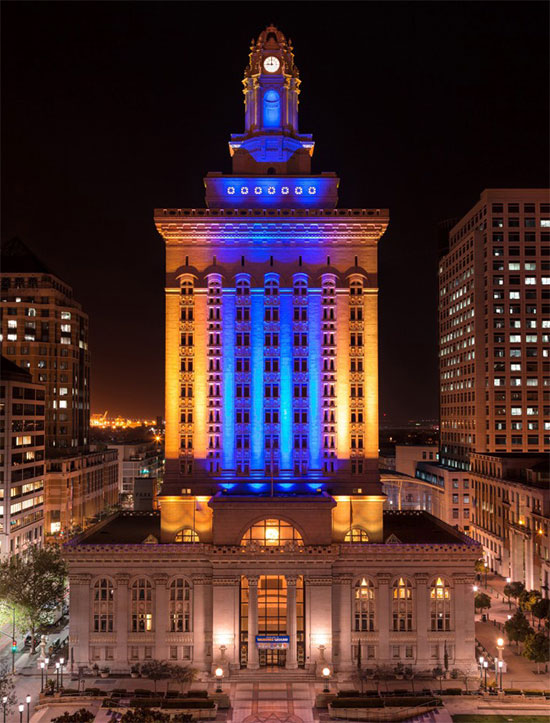 This is such a clear passion of mine. Oakland is still recovering from recession and now is not the time to add positions to the Mayor's office. So, local philanthropies got together and they actually have funded two positions in my office – a Director of Education and a Director of Equity and Strategic Partnerships.

I am actually "a geek policy wok at heart". This is great, but I understand creating a position does not solve the problem. I am not stopping until we see the actual outcomes with the kids. It is a step in the right direction.

Q: You bring youth, energy and charisma to the Mayor's office. Are you optimistic with what you have seen so far?

Mayor Schaaf: I am absolutely optimistic! I am an optimistic realist. And, there is a lot to be optimistic about. We have seen that cities can do this. Cities can go from dangerous to safe. New York. Los Angeles. Those big cities have reduced every major category of crime by 80%. That is a different city. If they can do it, Oakland can do it. I used to feel like urban crime was one of those intractable problems, but we've seen that it can be done.

The same goes with education. You have schools where kids that have every kind of social stressor, despite every demographic that suggests educational excellence will be a challenge, that are succeeding. And not just on the individual student basis - whole schools are figuring out how to reverse those trends. And, so, I am absolutely an optimist, but I am an optimist that analyzes data. I am always optimistic with data.

Q: Winning the election … Winning the championship … The beginning of a new era?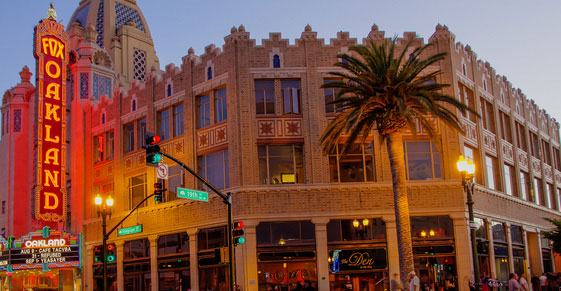 Mayor Schaaf: It was wonderful to be elected with a very healthy mandate, and particularly running against an incumbent. And, yes, it has been a magic carpet ride of a year with the Golden State Warriors winning the championship. (It had been 40 years of waiting). The Warriors win and celebrating their victory in Oakland has meant so much for this city.

First, it was great to show the world that this city celebrates with class. We had no negative incidents at all. Not a piece of property was damaged the night the Warriors won the Championship or during the world class parade that attracted nearly 1 million people to celebrate.

To see those helicopter shots of a million people wrapped around this glittering jewel of a lake nestled against our downtown with the beautiful forested hills of Oakland in the background and the majestic skyline of San Francisco across the Bay was beautiful. Grown men cried in the streets that day because they grew up and waited 40 years for a day they optimistically held out hope for but never actually thought would be realized. It truly was beautiful.

This city turned out every race, economic status and age. Everyone together in a positive sea of blue and gold - and it wasn't just the confetti - everybody there had their Warriors shirts on. (Very nice! Very nice!) To celebrate a team that stands for a little bit more than just athletic excellence. A team that was known for working as a team. Not depending on a single superstar, but having discipline, persistence and that collaborative spirit that got them that championship.

And I really appreciate the Warriors. They were very generous. We had two appreciation events for our employees. Everyone had worked very long and hard. To show our appreciation, we put on a big barbeque for the employees. The Warriors let us actually bring the trophy - the actual Laurence O'Brien Trophy! - to the employee picnic and then the next day to the police line ups - so that our employees also got to be recognized as part of that championship team. And that's how we still feel.

That win happened right before we passed my first budget as Mayor. This two-year budget for the city, a very positive budget, and our new city administrators started; and, so, it really is this feeling of a beautiful new era, a golden era for Oakland, maybe a blue and golden era for Oakland.

Q: What is your definition of Leadership?

Mayor Schaaf: I certainly believe in the idea of the "servant leader". And, I come to this position very humbled and that I have to lead with this sense of service. And I hope that everyone, and expect everyone, in this organization to come from that same place of believing in service. And also service to those who often are left behind, our most vulnerable residents - the neighborhoods that aren't always seen on TV. That is something that I believe is part of leadership … is not just doing what's urgent but also what's important.

Q: What do you hear most from the people of Oakland?

Mayor Schaaf: People who grew up here feel like there's nothing for kids to do anymore. That, when we were kids, there were a lot of free activities and positive places for kids to go that just aren't available anymore. That just breaks my heart. That is something I hear a lot.

But I also hear that people love this city and they're really proud to be Oaklanders. There's a certain kind of scrappy pride that Oaklanders have that I don't think you can find anywhere else. That's something else I hear.

Q: Is there a great cause in particular you'd like to share that people can learn more about and possibly be supportive of?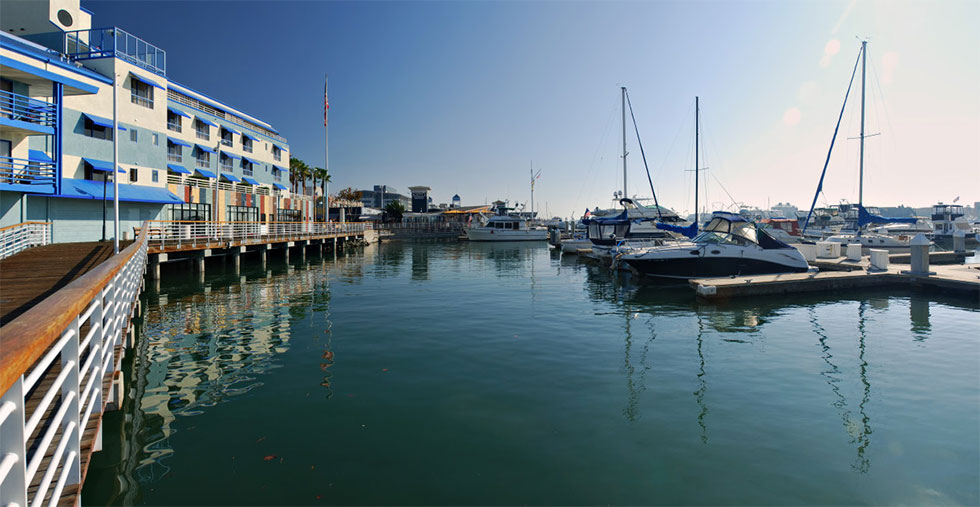 Mayor Schaaf: People are going to hear a lot about "The Oakland Promise". That is this idea that all of our children deserve the opportunity to go to college. And that we have a "cradle-to-career" plan for how we, as an entire city, can wrap our arms around these young people and help them in that journey. A major partner in that is the East Bay College Fund. That is an organization that the Superintendent and I are going to be working very closely with to create the support and scholarship money. So, it's not just getting our kids into college, it's making sure they finish college, to really make sure that we change the trajectory for young people in Oakland. If I can give you one cause, that would be it.

Q: What advice do you offer for young people?

Mayor Schaaf: Recognize the power that you have. Love yourself. Respect yourself. Worry less about what you think others think of you and realize your power. Our young people are so brilliant and I am convinced that many of the solutions to empowering and improving the lives of young people need to come from young people themselves. Their power to implement those ideas is so much greater than they ever realized. And I am excited about trying to unleash that because I love Oakland young people. Oakland young people, in particular, have a wisdom and power that you don't find everywhere and it deserves to be nourished.

Q: What is your vision for Oakland?

Mayor Schaaf: I see this vibrant, equitable city that it's growing, but growing responsibly. Where we see prosperity and investment and development, but that it's coming to the city in a way that lifts up the long-term residents. All that proud Oakland legacy, that you know I'm so passionate about, I want to be sure that the change that is coming to Oakland – and it's coming – lifts up what makes Oakland Oakland and doesn't push it out. Lifts up our long-term residents, our vulnerable residents, and doesn't push them out. That is something I am very excited about …

Because I haven't seen other cities be as successful as they should be. At doing both those things - seeing prosperity and transformation, but in a way that lifts up not just the long-term residents but the culture, the identity, the "Secret Sauce" of the city - and that's what I want for Oakland.