Meet Kristin Connelly, East Bay Leader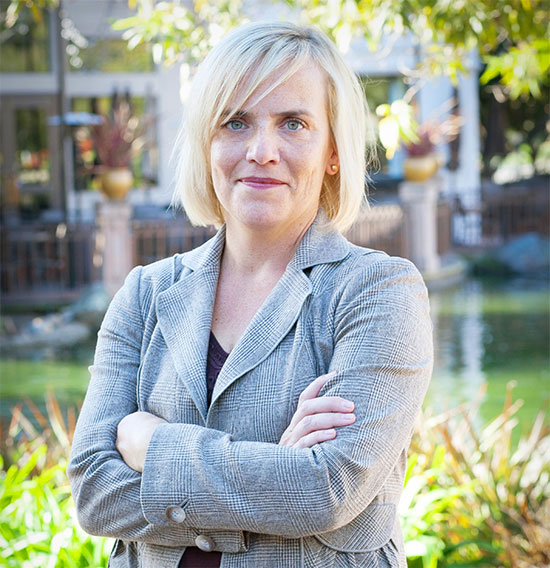 BRINGING COMMUNITIES TOGETHER & MAKING A BIG DIFFERENCE

Kristin works to bring people and organizations together to foster a better future for the East Bay, where businesses, nonprofits, government and individuals work collaboratively to create positive solutions to our region's economic and social challenges.

A policy advisor, strategist and former attorney, Kristin assumed leadership of the East Bay Leadership Council (EBLC) in June, 2014. A private-sector-driven public policy and advocacy organization with more than 250 members, EBLC represents some of the most important employers in the region. Its mission is to improve the economic vitality and quality of life for the East Bay region, specifically Contra Costa County and the Tri-Valley. Kristin also serves as executive director of the Contra Costa Economic Partnership, the Council's non-profit (and non-advocacy) arm, providing outcome-based programs that create jobs, develop infrastructure and offer workforce training through STEM-related initiatives. The Partnership conducts public-policy research to authenticate the initiatives that the Partnership and the Council support.

Kristin was born and raised in the East Bay. It is home for her and her family, and she loves it dearly. She attended College Park High School in Pleasant Hill before she went on to UCLA and graduated with a bachelor's in political science. Before a career in non-profit fundraising, she went to Georgetown University, acquiring a master's in education policy. She earned her law degree at Fordham University, and practiced employment law at Sidley Austin in New York.

It took her 18 years after finishing high school to return full-time to the Bay Area, but it was Kristin's goal. "I was very fortunate to have been mentored throughout my education and in my career by so many great people," she said. "Somehow, I have often managed to be in the right place at the right time." Kristin worked for California Forward and was the executive director of the California Forward Action Fund before serving as chief of staff to Contra Costa County Supervisor Karen Mitchoff, the post she held just prior to her current position with the Council.

Who inspired Kristin as she was growing up? Who were her role models? "There have been so many," she said. Growing up in the Bay Area, she recalled being inspired by California's U.S. Senator Dianne Feinstein while she served as mayor of San Francisco. Kristin remembered watching Geraldine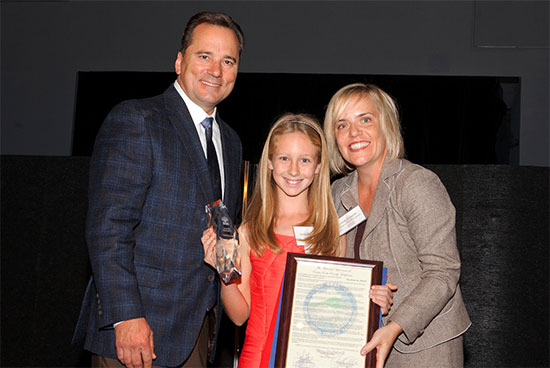 Ferraro on TV become the Democratic Party's first woman U.S. Vice-Presidential candidate in 1984 during the convention held in San Francisco. It was a defining moment for her, seeing history, and progress, being made close to home.

Kristin's family was also a model for her. "We always had lively conversations at the dinner table as a family. We talked about the news of the day, and it was common to discuss world events. It was a positive household growing up, and there were high expectations for all three of us, my two brothers and me. My childhood memories are really wonderful," she said.

Upon graduating from high school, Kristin received a major scholarship from a private family foundation based in Vacaville. This has always meant a great deal to her because of the extraordinary opportunities the scholarship provided. The generosity of this family foundation further inspired her to excel, and fueled her interest in a career in public service.

It's funny how things come full circle. Kristin has never forgotten the spirit conveyed by the scholarship, and the appreciation she felt receiving it. So she was particularly moved when in November, as President and CEO of the East Bay Leadership Council, along with copresenting sponsors Wells Fargo Bank and the East Bay Community Foundation, her organization presented the 4th Annual East Bay Philanthropy Awards. Some 250 people gathered at the Blackhawk Automotive Museum to honor this year's award recipients and nominees across nine categories, and to be inspired by their generous contributions to their communities.

"I feel so privileged to have my job," she said. "There are so many people who have terrific ideas, energy and optimism in this organization. I value the breadth and depth of the many business and community leaders I work with to help companies thrive in the East Bay," she said. "I also value being able to work with employers of all sizes, to identify barriers to their success, so that we can advocate for policy that breaks down these barriers."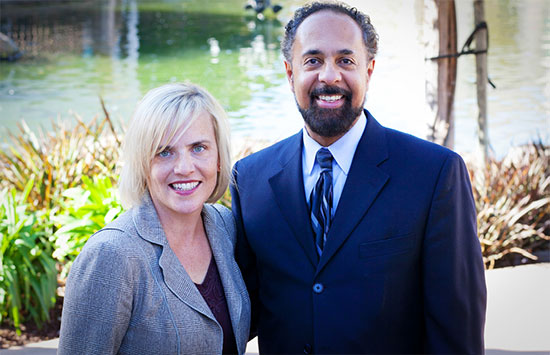 How does her past work and life experience affect her current work? Kristin spent nine years living in New York City where she attended law school and briefly practiced at a large law firm. The experience made her appreciate that the top people from nearly every industry were in New York. "It was very exciting, as the city encompasses all walks of life. The experience raised my consciousness, and I became very aware of the many challenges people face in business and in their communities," she said. "This is also true of people in the East Bay. Our communities are very diverse. I believe most people have little understanding of the diversity of the East Bay's economy —and the importance of advocating for the people, the businesses and the organizations that make up our communities.

"There are key challenges and issues facing our region, related to water policy, health care, transportation, education and housing," she added. "An important area of concern is increasing our awareness of income inequality — recognizing that the East Bay is both an affluent area and also one with much poverty. Affordability of housing and transportation is an issue we will face for years to come. There is a lot of work to be done."

This is an exciting time to be thinking strategically about how to help our region thrive economically. The East Bay Leadership Council intends to pursue an ambitious agenda through its various task forces that consider the most pressing issues facing the region and the state. EBLC members with a presence here include Shell, Wells Fargo, Kaiser Permanente, John Muir Health, Chevron, CSAA Insurance, AT&T, Comcast, John F. Kennedy University and UCSF Benioff Children's Hospital Oakland, to name a few who care deeply about this community and are willing to work on some of the region's biggest challenges.

I'm very optimistic about our future,Kristin said. It's important to confront challenges so we can make things better. Addressing rising income inequality is the right thing to do and it's good business.

"It is essential to increase economic development and to promote the extraordinary assets of the East Bay to potential employers at every turn," she noted.

When asked about her definition of leadership, Kristin eloquently responded, "Identifying the right thing to do and having the courage to do it."

One last question, if she could have a fantasy dinner party, and could invite anyone, living or not, whom would she like to invite, what woul she ask them and what would they talk about?

She would invite Nelson Mandela, she said, recalling how impactful it was to study his life and see him speak at the Oakland Coliseum upon his release from prison. What would be his past and present perspectives about his life in South Africa, and also for the United States today and for the world? What would he like to see happen?

She would also include President Obama and the First Family, Eleanor Roosevelt, the Grimké sisters (Sarah Moore Grimké and Angelina Emily Grimké), who were some of the nation's first southern abolitionists, and women's rights advocate, Elizabeth Cady Stanton. She would like to discuss with Stanton the process by which women were finally able to vote, nearly 100 years ago.

"I would want my husband and children at the table to share in the fascinating conversation," added Kristin. "This is an impossible question to answer because there are so many others I would want to join us, yet I would want this dinner party to be small so that we would be able to really listen to one another and enjoy each other's company."

There have been many "pioneers" doing great things for great causes in our community. Kristin is one of these leaders. She recently made Diablo Magazine's "40 Under 40" list … meaning, fortunately for the East Bay, yes, there is already so much good she has done, and she is just getting started.

For more information about the East Bay Leadership Council, visit www.eastbayleadershipcouncil.com. EBLC is also active on LinkedIn, Twitter and Facebook.