With a Track Record That Speaks for Itself, 
Meet SF Real Estate Agent, Jessie Lee
Delivering Results, You Deserve!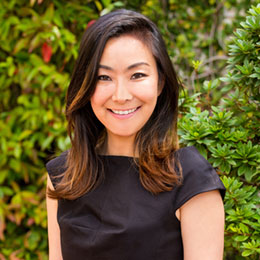 Q: Can you share with us what made you decide to have a career in Real Estate?
JL: My father is very involved in Real Estate in South Korea. He owns commercial and multi-residential rental properties and knows how to build homes as well. Since I was young, I've seen my father's intelligent side of investing in Real Estate and it really influenced me.  
Q: Looking back, what do you think are the ingredients that keep you as a top Realtor year after year?
JL: I think the keys items for me is that I never give up and I always maintain positive energy. Being successful in the Real Estate industry is like running a marathon to the end. It's essential to stay positive even if you make a mistake on a transaction or encounter a difficult situation  - you just learn from that experience and move on.  
Also setting goals and challenging myself every year is another key ingredient for success. My initial years were dedicated to exclusively building my business. I'm at a point in my career that I can incorporate some personal goals such as; learning French and Japanese, building up the staging company, building up the team, hiring full time assistant, hiring videographer, opening semiyearly clients/friends parties, being panelist in front of over 500 people to share my success, Levi's model after I have my first baby girl, toning up my body for two months with my personal trainer etc.

Q: Can you share with our audience what Buyers & Sellers can expect when they work with you?
JL: I'm upfront with my clients as I clearly explain market conditions and trends that are occurring to help them be prepared. For the seller's side, I lay out all the pros/cons of being off and on market along all possible fees to ensure there's no surprises. Next, we'll discuss what price range would be the ideal asking price for their property.
For my buyers, I explain the buying process and getting pre-approved so their ready for any opportunity that comes along. I'll also review the pros and cons of each property to assist my buyer to help simplify their decision.

Q: It's important for Real Estate Agents to have a Social Media presence. House hunters are now including property-related hashtags and social media feeds in their searches, and that's just the beginning. Can you share with our audience, some of the social media tools you implement to deliver results for your clients?
JL: I've recently implemented Instagram. It's essential to have a unified Social Media program for my clients so no time is lost … in one posting a listing would be delivered to all social media outlets including Facebook. I also, utilize my personal Facebook page letting my friends know what I'm doing.
I like to utilize LinkedIn profiles since there professional … it's not about being showy, it's about delivering what works for my clients and that's what I'm all about! 

Q: What are some of the best practices you have employed to enjoy a successful career? 
JL: I hired a full-time personal assistant almost two years ago. She assists me in administering my website cleaner and supports my social media communications. She also helps me in setting up meetings and client gatherings.
Q: What was your first job? And how did it shape or impact you?
JL: My first real job was working as a Casino clerk while attending school. I really enjoyed it!
Q: What's the greatest fear you've had to overcome to get where you are today?  
JL: Each year, I set a goal on how I can improve my business and personal life. When I was married, I was going through some experiences dealing with having a baby and how it would affect my business and my mental stage … however, I was able to do both very well. I felt challenged, however exercising and being surrounded by family and great friends was beneficial to my life.
Q: Can you tell our audience one of your most memorable moments your career?
JL: My first year, I was very focused on learning/observing everything so I could be successful. One experienced Realtor who was a top producer, shared with everyone at a sales meeting "Jessie Lee is the only one he notices on Brokers Tour/Twilight Tours, Open Houses with clients all of the time." He went on to say that I'm a hard worker with the willingness to learn as much as I can. This meant so much to me!
Q: What's one lesson you've learned in your career that you can share with our audience?
JL: Be positive and respectful. I am a positive person however in this industry, you need to accompany that with positive energy. Your clients and your co-workers will feel it from you, and they want to work with you and be around you. Also do not think that it's just your client but it can be your lifetime friends/clients. Always be truthful and thankful.  
Q: What are some of the challenges you feel women face today?
JL: Since I'm from South Korea and English is not my mother language and I do NOT have any family members or close old-time friends here … however, I made it happen in San Francisco.
There's NO excuse being a woman and there's No excuse being a foreigner. You just connect with clients who would appreciate who you are and get the information what they would need in a timely manner and deliver and just do your job. You will be successful!
Q: What advice would you give to young women who want to succeed in the workplace?
JL: Contact me in person at 415.518.6402 OR Ask@JessieLeeSF.com. It's very important to have a solid work-life balance, I encourage you to view my personal video titled A Day In The Life Of Jessie Lee
Q: What do you enjoy most bout living in the Bay Area?
JL: I enjoy walking the streets of San Francisco - I can walk for miles. It's beautiful walking around the city and being exposed to different tourist and cultures. Weather is very nice all year around and a melting pot society truly makes this city so hot!
Three Things About Jessie Lee

1. If you were a superhero, what would your special powers be?
I like to have the power to disappear, then reappear somewhere in space or another country. It would be cool, to be a little person tucked in in someone's pocket for a day!
2. What app can't you live without?
KakaoTalk … It's a Korean Chatting app. I love chatting everyday with my Korean Friends … plus I get to connect with my parents. Another one of my favorites is WhatsApp. It's important for me to have out of country clients. I'll take videos and photos to send them. It's a great form of communication!
3. Who would play you in a movie of your life?
No one … I would play myself in a movie of my life. Being an actress was my dream when I was young!
Jessie Lee
DRE #: 01852582
www.jessieleesf.com
Ask@JessieLeeSF.com
M: 415.518.6402