Her Interest in Journalism Begin When She Was a Senior in High School. Meet KPIX 5 News Anchor, Elizabeth Cook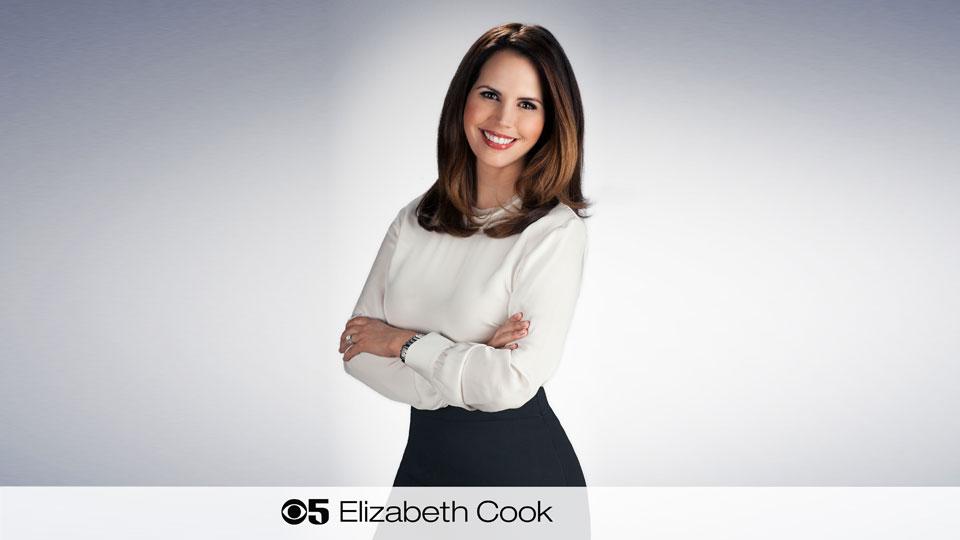 Q: What led to your decision to pursue a career in Broadcasting & Journalism?
EC: I had the privilege of working with Tom Brokaw when I was a senior in high school. Brokaw was the Grand Marshall of the Rose Parade, while I was on the Royal Court for the Tournament of Roses. I wasn't sure what I wanted my major to be or what college I should choose. He encouraged me to pursue a career in journalism because of our mutual love of history and storytelling.
Q: How did your career start as news Anchor?
EC: My first job was as a reporter for the NBC station in Palm Springs, 6 months later I was promoted to Morning Anchor and then a few years after that I started anchoring the Evening Newscasts. I met my husband at that station. He was a photographer and we often worked together when I first started at the station. He later became the Sports Anchor/Director and then the Morning Anchor/Executive Producer, but we continued to do special reports together.
Q: Can you share with our audience one of your most memorable events you covered?
EC: Super Bowl 50. We anchored all our shows from a balcony overlooking Super Bowl City in San Francisco. I will never forget the excitement and adrenaline that went into that week.  
Q: What is a typical day as a news anchor like?
EC: I get to work at about 2:45 pm. I shoot promos for our 5pm news and prepare for the newscast by reviewing scripts and making sure I am up to speed with the news of the day. I anchor the 5pm news and then typically have a report for the 6pm news. I then file an online news update that is transmitted through Amazon "Alexa" and other similar devices.  I then work on a number of stories of upcoming projects. I usually have a report for the 10 pm news and then get ready to anchor the 11pm. I am also, of course, answering e-mails and updating social media throughout the evening. I get home about midnight.
Q: What advice would you give to young women who want to succeed in the workplace?
EC: Never let anyone tell you what are capable of. Keep your head down and just keep working. Listen to the people who have your best interests and ignore the other "noise". Be true to yourself and be kind.   
Q: What do you do for fun and relaxation?
EC: I love chasing after my 2-year-old boy, Beau and spending time with my husband. Those family moments when it's just the three of us are everything.  
Q: What's the best advice anyone's ever give you?
EC: Never, ever, ever give up.
Q: What do you like the most about living in the Bay Area?
EC: I love the diversity of people and places in the Bay Area. I love that I can go to the Sonoma and Napa Valley wine countries and then to Tahoe and Yosemite in the same weekend. The Bay Area is really the epicenter for innovation right now and it's a privilege to live here during this exciting period of time.