The Weather Intrigued Her as it's Always an Important News Story. Meet ABC7 Meteorologist Sandhya Patel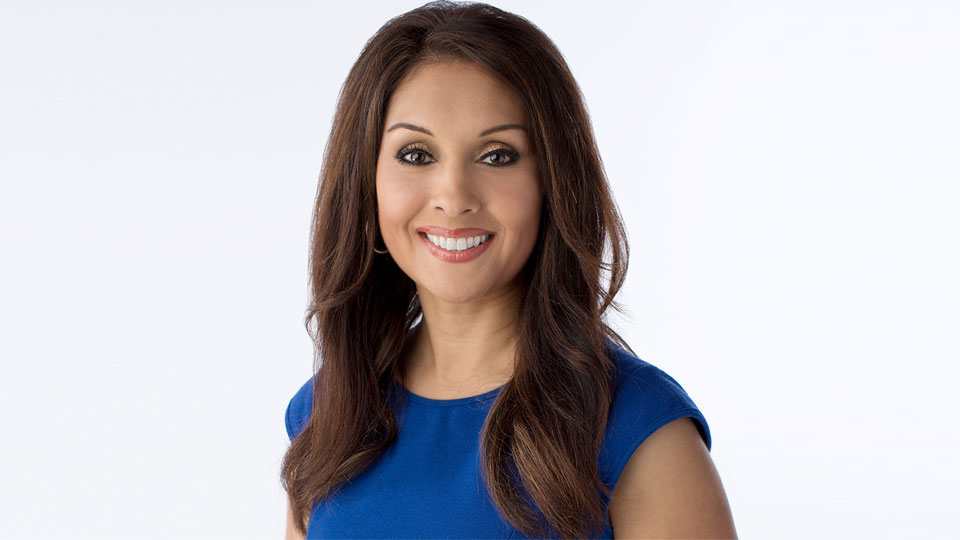 Q: What made you decide to go in the field of telling the weather?
SP: It was a complete accident! I started out in news in Salinas in 1999 doing a variety of jobs from reporting, anchoring, writing, producing to helping run the assignment desk. When I was assigned the task of writing a weather segment for our anchors to read, I was fascinated. I have always loved science and math, so this was not a surprise. I had gotten my Bachelor of Arts in Radio and Television, but I didn't have my meteorology credentials, so I didn't think I would ever have a chance. One of my managers saw potential and gave me the opportunity to do weekend weather at Fox in Salinas. I gave it my best shot, learned everything I could from our chief meteorologist and went back to school to get my meteorology credentials. I was working full time in TV while getting my education. After 3 ½ years, I got my certificate in meteorology, the American Meteorological Society Seal of Approval and the National Weather Association Seal of Approval. Shortly after, I was promoted to the main Monday through Friday position and I worked that job for about three years before coming here to ABC7 News in San Francisco in the late 90s. I did weekend morning weather for over 7 years and then, my big promotion came when I was moved up to the prime-time weeknight position bringing you the forecast at 5pm and 11pm nightly!
Q: How many years have you been a Meteorologist?
SP: I have been forecasting the weather for over two decades from the Monterey Bay to the San Francisco Bay Area. I was born and raised in these areas, so I was fortunate to have the opportunity to build my career in both regions.

Q: How has technology in predicting the weather changed over the years?
SP: We have many more powerful tools to forecast the weather more precisely and accurately than we did years ago. We have seen advances in everything from satellites to radar to computer models. Of course, we also have the best tool, our radar... Live Doppler7 to track storms!
Q: When you're out and about and people recognize you … is there that one question you always get asked?
SP: You know the obvious ... "what is the weather going to be like?" The other one I hear quite a bit is... "the next storm level 1 or 2?" We have an exclusive ABC7 News Storm Impact Scale that we use to rank storms from 1 to 5 from light to severe and it has been catching on!

Q: Can you share a few career highlights you've had?
SP: I was invited to fill in on Good Morning America shortly after I had my twins! I was flattered and thrilled to be given the honor! It was an opportunity of a lifetime and as much as I was overwhelmed with twins and a 3-year old, I could not pass this up, so I did it. I will never forget that weekend! It was one unforgettable moment!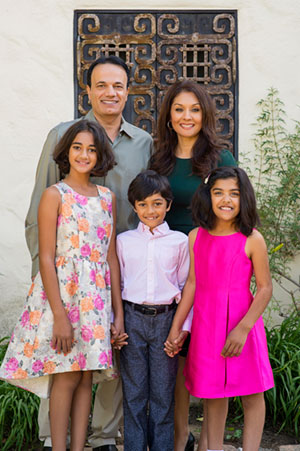 Q: Why does the Bay Area have so many micro-climates?
SP: We have so many micro climates because we have a varied topography from the coast to the mountains to the valleys and our weather is influenced by our proximity to the Pacific. As you know, in the summer we can see a 40 to 45-degree difference between a foggy Half Moon Bay to a sunny and hot Livermore. We also see differences in rainfall within the same city.
Q: Are there other areas in the U.S. that have as many micro-climates within a short distance of each other like the SF Bay Area?
SP: Our micro climates makes our area so unique! We see a wide variation in temperatures in the summer and even differences in rainfall within a short distance in the same city. I don't know of any place in the U.S. that comes close to our dozens of micro-climates.

Q: In your years of covering weather, what is the one weather event that you will never forget?
SP: There are so many but, I will mention a few here. I was on air forecasting the weather during the 1997-98 El Nino and I had never seen anything like this in my lifetime! We were on air night and day covering one of the most catastrophic events in recent history! On a lighter note, I will never forget being sent out to the Golden Gate bridge with little information from our assignment desk that had reports of hail on the bridge. When I arrived with my photographer, we had just a few minutes to mic up and go live. It looked like a scene from the Sierra! It wasn't snow but a thick coat of hail on the bridge that slowed down traffic and created quite a scene.
Q: Have you ever had that the one embarrassing moment on TV you can share with us?
SP: Absolutely! I am meticulous about checking and double checking my work since I ad-lib my entire weather segment and take great pride in making sure everything is accurate and correct. On my last day at Fox in Salinas, my co-workers/friends wanted to take me out to dinner to celebrate so I went and when I returned, I updated my show but didn't play it back more than once. Unfortunately, one transition between graphics didn't work well with our system and my graphics turned pink and purple on air... on my last night there! The anchor of the show and I played it off, but it was not exactly a shining moment for me! I reset the computer and went back on air a few minutes later with graphics that were presentable. Thankfully, my viewers were forgiving.
Q: What is your favorite food to cook?
SP: I love making ravioli with a tomato cream sauce and mushrooms. I love to cook but just don't have as much time with three young kids and a full-time career so most of my meals have to be quick and healthy to feed my family.
Q: What do you like the most about living in the Bay Area?
SP: This is where I am from and familiar with so it's home. I love the diversity here ... everything from the people to the food to the culture! My husband and I met here so it holds a special place in my heart.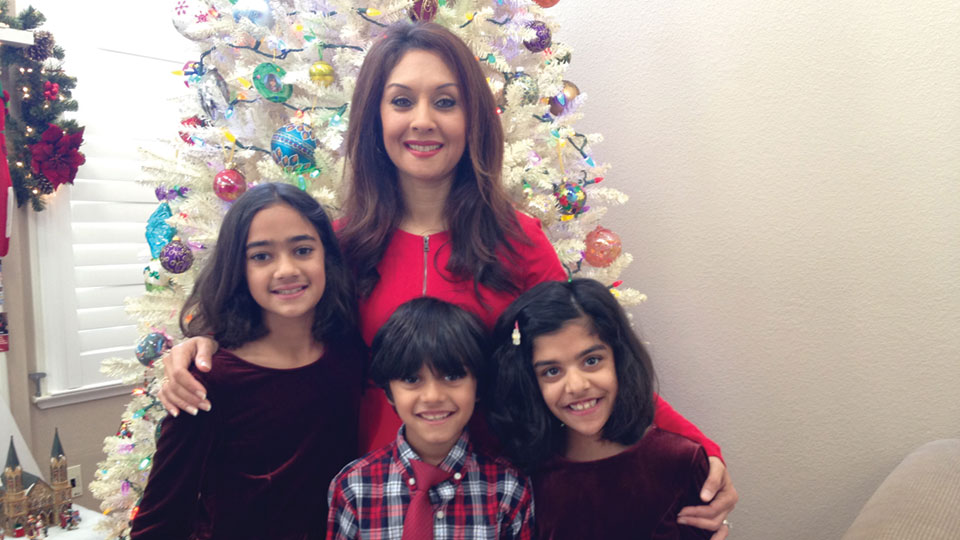 Q: If you could give a 16-year-old advice what would it be?
SP: Work hard and don't give up! If you really want to do something, reach for the stars because anything is possible! I'm sure you will encounter obstacles ... we all do but, learn from them and grow and keep going. Don't give up on your dreams because I never did, and I am living my dream now!
Q: Do you have a hidden talent?
SP: I wouldn't call them hidden talents but more my hobbies. I love to make jewelry, take pictures and paint!
Q: Can you tell us how you manage your work life balance?
SP: The demands of my career and raising children is not easy. I feel fortunate to have a wonderful, supportive husband that helps me out. I try to make the most of the time I spend with my family. I volunteer in my kids' schools when I can, make the best of my weekends with them and take time off to enjoy our vacations together! I catch up on my sleep on the weekends, so I feel re-charged for a new work week. I love what I do for a living and enjoy bringing the Bay Area the forecast every night! It's a joy interacting with my fans and followers on Twitter and Facebook!