She Represents Clients Successfully Before the IRS & Franchise Tax Board Committed to Helping You with a Deeper Understanding Meet Silicon Valley Tax Attorney, Sun J. Chung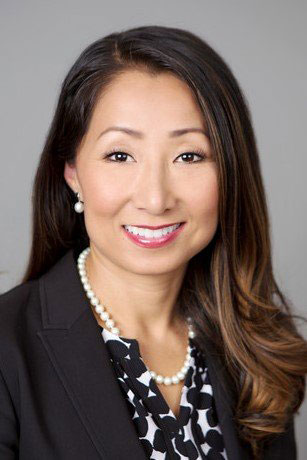 Q: Why did you choose to become a lawyer?
SC: I wanted a career to challenge me intellectually and think creatively and "on my toes."  I have a passion for helping people and enjoy a hard day's work.
Q: How long have you practiced law?
SC: 15 years
Q: What type of cases do you generally handle? 

SC: Tax controversy matters, which includes IRS audits/examinations, international tax compliance issues, and tax collections matters.  I handle cases at the audit, appeals levels and tax court.
Q: Do tax lawyers go to court?
SC: Yes, they do … however, it's rare as most cases get settled out of court (in appeals).
Q: What is your approach or philosophy to winning or representing a case?
SC: My philosophy is to be prepared as much as possible by performing the necessary research and thoroughly reviewing the client's case from all angles.  In addition, really understanding the tax practices and procedures of the IRS, Franchise tax board, and other revenue agencies have been key to a successful practice and really understanding tax procedure and litigation matters is crucial to successfully representing a client.
I also look for 'holes' where things may have been missed and to anticipate any and all issues which may come up during an examination.  I also approach cases with a creative angle, implementing the law in manner to put my client's position in the best possible light.  

Also, I have developed great professional relationships with various IRS auditors, IRS counsel, which have helped tremendously in my practice.  


Q: What's one lesson you've learned in your career that you can share with our audience?
SC: I've learned that the one person you can count on and the only person you should count on is yourself.  All your successes (or failures) will be the direct result of your efforts. You can't blame anyone or have expectations that people will want to lead you to a successful path.  Of course, when you need it, asking for help is essential too. 
As a solo attorney, I've also learned that most things that have come up in my practice are not things law school prepares you for - it can truly be a 'learn as you go' process.  if you're willing to put in the time, energy and effort, the sky is really the limit. And, of course, a healthy mind set is key too. Eating well, taking care of yourself and putting in time for the fun stuff will keep you going for the long stretch.  All work and no play has never been my philosophy! 

Q: What are some of the challenges you feel women face today?
SC: I think the challenges some women feel is the feeling of having to 'prove' ourselves before being taken seriously.  I have been lucky in my practice as I have had little experience feeling I was 'less than' because I'm a woman.  I truly believe that if you do good work, are prepared and deliver impressive work quality, being a woman shouldn't be a disadvantage.
Q: What advice would you give to young women who want to succeed in the workplace?
SC: I say show up prepared.  Do the hard work. Don't expect help ... you are your best resource for a successful life. However, don't be afraid to ask for help too. Also, find something that drives you, something that you enjoy doing.  Don't pick a career for the money or the prestige. I truly believe that if you do something you truly enjoy, the money will follow (if that's what your priority is).
Also, give back to others.  especially women and minorities who may not have the resources others may.  

Five Things About Attorney Sun J Chung

1. If you could talk to one famous person past or present, who would it be and why?
I've love to talk to the Italian artist, Michelangelo.  I'd ask him what it was that inspired him, that drew him to create the works of art. What kept him going when things seemed too difficult to start or complete?  I'd also like to ask him what he liked to do on his downtime. What made him laugh?
2. What were you like as a student? 
I say I was an OK student.  I did the work expected of me, but never feel I really truly appreciated what was presented in front of me, academically.  I didn't have a great support system in pursuing my academic pursuits. It wasn't until law school, I truly started to enjoy the work and the subjects being taught.  I think, in part, it was the passion and energy, with which the professors taught. It was also the drive and interest of the other students who propelled me to be the best student academically.
3. Which is your favorite season?
Fall
4. What app can't you live without?
UK Daily Mail--I'm addicted
5. Do you have a favorite city?
Florence, Italy