Her Legal Knowledge & Human Wisdom Makes it all Possible! Meet Criminal Defense & Family Lawyer Stacy Remer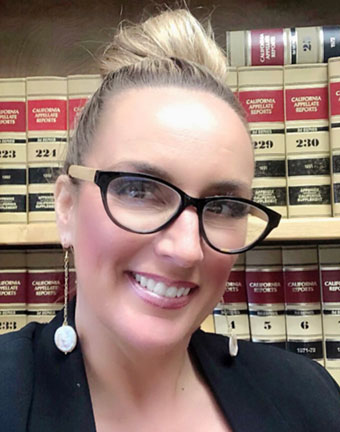 Q: When did you know you would pursue a career in the legal field?
SR: I knew from a very young age that I wanted to advocate on behalf of others. My first experience with the legal system was as a child and I vowed to make a difference in the lives of those trying to navigate it alone. 
Q: What type of cases do you generally handle? 

SR: I practice criminal defense and family law.

Q: What is your approach or philosophy to winning or representing a case?
SR: I believe that everyone is entitled to and deserves their best representation. This is directly proportional to your relationship to your client and the facts of the case. You must understand the psychology of the people involved, the dynamics at play, and always, always anticipate and plan for the counter-argument or strategy.
Q: What advice would you give to young women who want to pursue a career as an Attorney? 
SR: It's never too late to pursue your dreams or goals. You will never loose on an investment in yourself and no one can ever take it from you. 
Q: Can you share with our audience one of the most memorable moments in your career?
SR: One of my most memorable moments was the cross-examination of a retired navy seal. Through his own testimony came to testify unwillingly that he had indeed done the act he was accusing another party of. My client was absolved and received protection. 
Another was disproving that my client had done any of the acts accused of via video obtained from an apartment lobby. The video would prove that the accuser was in fact the perpetrator and had caused the injuries to herself. My client was able to keep his children and his freedom as well as a clean criminal record. 

Q: What's one lesson you've learned in your career that you can share with our audience?
SR: There are three sides to every story. I feel it is my job to get to the truth and represent my client based on that truth.
Q: What are some of the challenges you feel women face today?
SR: Institutional bias, income disparity and ongoing gender inequality.