Compassion, Understanding & Knowledge: A Proactive Approach to Law Meet Silicon Valley Attorney, Lydia E. Hsu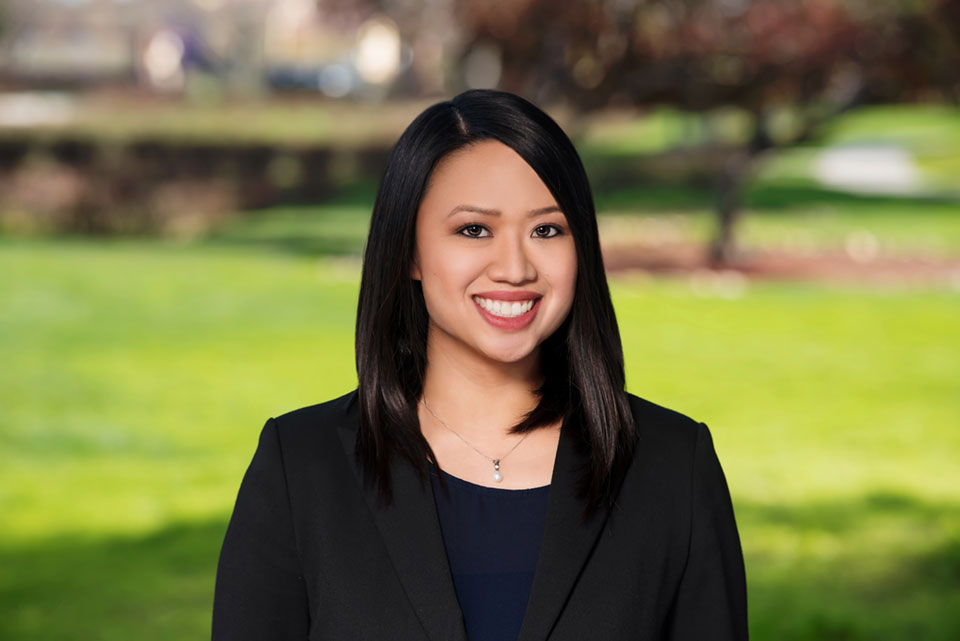 Q: When did you know you would pursue a career in the legal field?
LH: My mother always told me when I was a child that I should be an attorney. Interesting enough, I left for college thinking I would be pursuing a career in music and theater. It wasn't until I was in college that I became interested in the legal field and picked up a minor in law. 
Q: Why did you decide on Family Law as your area of expertise?
LH: After I graduated from college, I applied to every legal administrative job available and landed at a boutique Family Law firm in San Diego. The managing partner at that firm cared about his work and was in the practice to truly help people. He took the time on a regular basis to teach me about Family Law and explain case management and strategy. My passion for Family Law began during my time at that firm. 
Q: If we interviewed all your past clients … what is "one" common word that comes up when they describe working with your law firm?  
LH: Compassionate. It's so important, especially in the emotional field of Family Law, to have a legal team who understands what you are going through. 
Q: Can you share with our audience your previous work with two non-profit organizations assisting domestic violence survivors.
LH: The most memorable moments in my career were from the time I worked at two non-profit organizations assisting domestic violence survivors. I had the honor of helping abused women move forward with their lives in securing divorces and restraining orders against their abusers. Often times, the women would need financial support (child support, spousal support and attorney's fees) to survive in the Bay Area and custody orders to protect their children. It was some of the most rewarding work I have ever done. 
Q: What advice would you give to young women who want to pursue a career as an Attorney? 
LH: Work in the legal field before you go to law school. Make sure being an attorney is really what you want to do. The time it takes to go through law school is short (only 3 years); however, the financial cost is growing each year. I can't tell you how many attorneys I know who hate their jobs but feel stuck because of their massive student loans. 
Q: What is one thing you would change about San Jose?
LH: The cost of living! We work hard in San Jose to make a good living, but it is ridiculous that even with a good salary, many residents cannot afford to pay for their monthly expenses (much less purchase a home).  
Q: Can you tell our audience one of your most memorable moments of your career?
LH: The first trial I ever handled was a Domestic Violence Restraining Order trial. My client was in an abusive relationship and was trying to secure protection for herself and her children from another relationship. When the Judge ordered the permanent restraining order protecting my client, she broke down in tears. This was the first step toward her feeling free from her abuser. There's no other rush that can compare to knowing that I had the privilege of assisting her with that step. 
Q: What's one lesson you've learned in your career that you can share with our audience? 
LH: Know what you want and make it happen. Don't let anyone persuade you from doing otherwise. For me, I always knew that I wanted to start my own firm. I put in the time to learn Family Law, did the research necessary to start my business, and then I took the plunge. It was the best career move I've ever made.  
Q: What are some of the challenges you feel women face today?
LH: There is still the antiquated thinking that a women's place is at home, rather than in the workforce. Women tend to have a harder time trying to balance their work and home life and are often penalized in their careers for having children and families.    
Q: What's your advice for women in male-dominated fields?
LH: Don't be afraid to stand up for yourself and ask for what you need or want. Know your value. 
Four Things About Attorney Lydia Hsu

1. If you could talk to one famous person past or present, who would it be and why?
Ruth Bader Ginsburg. She's an inspiration to all women, especially those in the legal field. She's only the second female justice (of four) to be confirmed to the U.S. Supreme Court and has spent a lifetime facing adversity. 
2. Where is your dream vacation? 
My number one bucket list vacation is to swim with the Great White Sharks. 
3. If you were a superhero, what would your special powers be?
Telepathy. 
4. What app can't you live without?
While apps have made my life easier, I don't think there is an app that I can't live without!