An Exclusive Interview with Randi B. Diversity & Inclusion Speaker, Strategist & Author. Her Speeches & Seminars Address the Myriad Facets of Racial, Gender, Sexual Orientation & Cultural Diversity.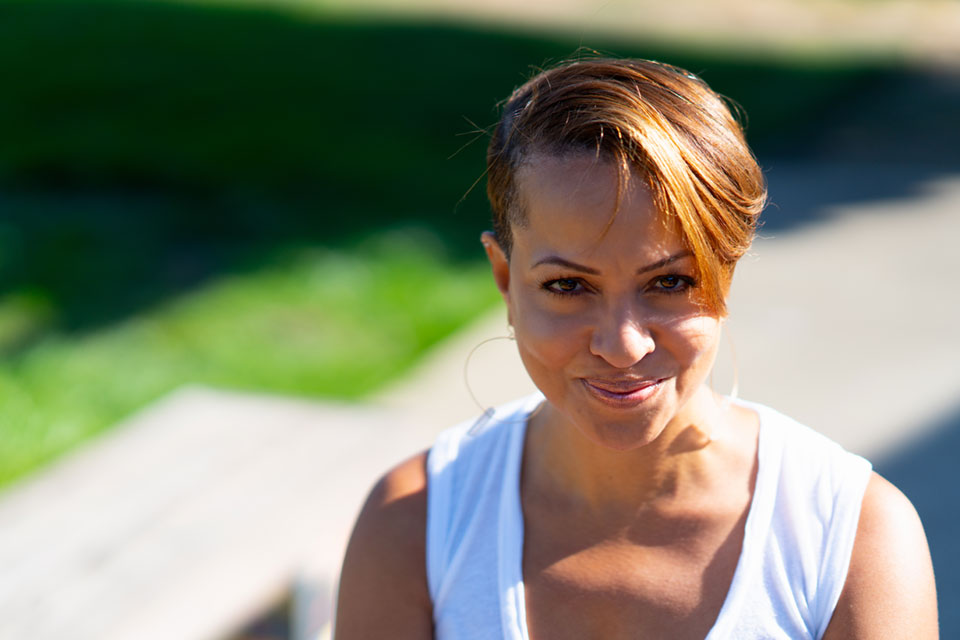 Q: Tell me about your education at the HBCU, Tuskegee University.
RB: Attending Tuskegee University was one of the best decisions I've ever made. It is home for me. There, I gained an appreciation of who I was, from whom I originate, and of what I was capable.  I left there with the confidence to go after my dreams. My "possible" expanded exponentially at Tuskegee University.
Q: What led you to launch your own business 17 years ago and what did you learn from it?
RB: My life is split into two phases: before my mother died and after my mother died. Her early death changed the way I think about thinks.  Prior to her passing, I wanted to be an executive in corporate America. After she passed, I knew that I couldn't give the hours needed to do that and be the mother I wanted to be.  So, when I was nearing the end of my pregnancy, I left the IT world where I was VP of Training and attempted to be a stay-at-home mother.  While I loved my son; I disliked being home with him all day.  I craved the mental stimulation that work provides. Heck, I craved talking to an adult! So, I decided to start my own company, Bryant Consulting Group, LLC, designing, developing, and delivering the curriculum and training materials for new software systems, changing processes, and diversity of companies and government agencies.  The company was immediately successful and brought on a partner within a year.  The company started to fulfill a personal need, quite frankly.  From starting it that way, I learned that if you are going to go through the stress of starting your own business, ensure that YOU are in the center of it. Ensure that your vision, your needs and even your wants don't get lost in other people's opinions because you will end up unhappy and unfulfilled.
Q: You have a large following on your online platform, RandiB.net. Why did you start this outlet and what are your current goals with it?
RB: After decades of working with organizations to create inclusive spaces, I've realized how many people, particularly women and minorities, don't feel included. People don't feel as if their voices are being heard; and they feel a pressure to hide their true concerns about issues.  I created Randi B. so that Black people have a safe place to talk about issues affecting our community.  I have had a few people ask me why I would design a space that specifically speaks to and is designed for Black people as I am an inclusivity advocate and specialist.  I always find this question interesting. I don't think those people would be as uncomfortable if I said that I had created a space for women, which is indicative that the subject of race is so touchy for many Americans. It also confirms that the Randi B space is needed because race is something people avoid discussing. Feelings must be heard and acknowledged, or they eventually spill out in negative ways. Randi B. provides a space for people to share and discuss things that they feel they can't discuss or aren't addressed at work or in mainstream America. I know that healing must happen personally and within groups sometimes before it can happen on a larger scale.  I also know that so much healing happens when people feel heard and when people talk to one another. I am always trying to initiate conversations. My motto is, "It's time for a conversation."
Q: After high school, where did you feel your career path would take you?  
RB: I wanted to be a journalist, who traveled the world covering major issues.  My mother encouraged me to use my passion for writing and literature to be a teacher instead.  At the time, there were no Black, female journalists on the major television channels covering national news; and she thought that the chances of me fulfilling my dream was unlikely.  It's amazing to consider how far women have come. At one time, the best professional options for women were to be a teacher, nurse or secretary.
Q: What was your first job? And how did it shape or impact you?
RB: I waitressed throughout high school. I learned how to work with all types of people and personalities, make small talk, provide personal customer service, smile when I didn't necessarily want to, and anticipate people's needs. Waitressing is also somewhat merit-based: the better you were, the better your tips.  I learned that my success would be determined by my attitude and my effort. I still consider waitressing one of my favorite jobs.  
Q: What's the greatest fear you've had to overcome to get where you are today?  
RB: Working in diversity & inclusion means that I must discuss tough issues that can sometimes make people uncomfortable.  Many leaders are hesitant to discuss tough issues, as if they feel that discussing them will make things worse instead of better.  On the contrary, I believe strongly that to heal, we must also be truthful and have open, guided discussions about sensitive issues.  I was and frankly remain nervous that some organizations will not hire me because they prefer to avoid doing the challenging work required to create truly inclusive environments.
Q: How do you maintain a work life balance?
RB: Oftentimes, my life isn't balanced. There are times when my family required more of my attention; and times when work had to be my priority. I've learned to become comfortable with imbalance. One thing that does help is that my passion is traveling the world and learning about different cultures.  When I travel, I get to combine work and pleasure.  Immersing myself in different environments reminds me that the world is so diverse and that living in it requires that we all are constantly learning about others.
Q: What's one lesson you've learned in your career that you can share with our audience?
RB: It would be impossible for us to know everything about every culture or group. We are all somewhat uninformed. Accordingly, we need to understand that we will make mistakes and may say things that are offensive to others. It's important to be forgiving and open to learning and listening.
Q: Can you tell our audience one of your most memorable moments your career?
RB: I did a book talk on my book Neversays: 25 Phrases You Should Never Say to Keep Your Job and Friends, in London and had the best conversation about D&I I've ever had.  I with a group of women from around the world who had each lived in at least 2 other countries. Some had lived in as many as 5 countries. 
Q: Which woman inspires you and why? 
RB: It's a cliché' answer, but it's a truthful answer. Former first Lady Michelle Obama is my true inspiration because she has done a wonderful job of balancing being a mother, daughter, wife and professional with transparency and a great sense of humor. Of course, I also see myself in her, in that she is Black and female. Seeing yourself represented is so important.
Q: What are some of the challenges you feel women face today?
RB: The biggest challenge that has long-reaching effects is that we are not paid equally for the same job as men.
Q: What advice would you give to young women who want to succeed in the workplace?
RB: I would encourage women to be bold. Don't wait for permission to take on new projects and responsibilities.  Introduce yourself and form relationships cross-departmentally.
Five Things About Randi B.

1.If you could talk to one famous person past or present, who would it be and why?
I would love to talk with Zora Neale Hurston. It is said that she had the "gift of walking into hearts" and she was a prolific writer. As a d&I professional, I always want to be able to reach people's hearts and help them to connect to others. I also want to one day write a great American novel (who doesn't?). Additionally, Zora Neale Hurston fully embraced being Black and a woman; but she didn't allow those characteristics to limit her despite living during such an oppressive time in America.
2. Favorite city?
Accra, Ghana
3. If you were a superhero, what would your special powers be?
I would love to be able to speak every language as soon as I was introduced to it.  The ability to communicate with people is so powerful.
4. What app can't you live without?
Instacart. The ability to make my grocery list on the go and have someone else do and deliver my groceries saves me so much time and allows me to still cook most of my family's meals.
5. What's the one item you always pack in your suitcase?
I always carry my exercise bands so that I can do a strength training workout anywhere I go. I've only used them one time, but I will continue to pack them.  Perhaps I will eventually build the habit and use them regularly.