An Exclusive Interview with Award-Winning Author Tamika Christy. Her Latest Release, a New Book for Millennial Readers, "Never Too Soon."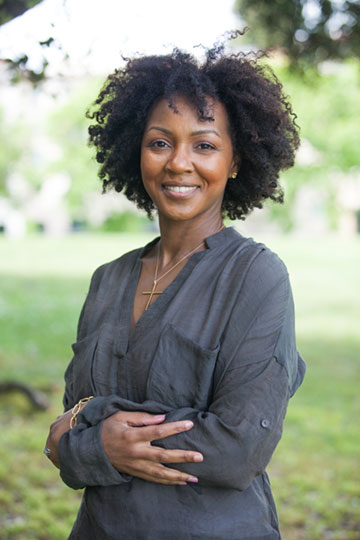 Q: After high school, where did you feel your career path would take you?  
TC: I thought I'd become an English Teacher. I have always loved literature and figured I'd teach high school English and continue my education to teach college-level English courses. 
Q: What was your first job? And how did it shape or impact you?
TC: My first real job was as an assistant in the Teacher Education Department. My primary duties were to review student applications for those applying to the credentialing program. I was able to participate in some of the student-teacher assignments. It was during this time that I decided that I no longer want to pursue a career in education.
Q: Who inspired you in your life to develop the various characters in your book? 
TC: I am inspired by my multi-dimensional family. Every relative, relationship, family gathering, or family feud has shaped the woman and the writer I have become. 
Q: How do the characters in your book help young women deal with the challenges of career, relationships, and family ties? 
TC: My characters often have real problems. They fail, make bad decisions, spend too much money, and date the wrong men. But the characters in my stories are also overcomers who learn to embrace their flaws and work through them. They learn to forgive, ask questions, and most importantly, they learn to love.
Q: What inspired you to write a book series instead of a book and how many books do you plan to write in the future? 
TC: I plan to write as many books as possible!
I was never completely satisfied with the character development of my first novel, Anytime Soon. The Goode family had unresolved issues that I wanted to see them through. My readers really liked Catie and I received a lot of questions about Roscoe. When I sat down to pen my second novel, the Goode family story came as a natural progression for me, so I went with it. 
Q: What is the most difficult part of your artistic process?  
TC: Character flaws. Sometimes my characters are not very likeable and it's hard for me to accept them for who they are, so I'm inclined to change their reaction.
Q: For young women reading your novel, what is the best life advice you received as a young woman? 
TC: To believe in yourself and to keep going no matter what. Life is full of unknowns and it is easy to get discouraged. Stay focused on your goals and never give up on yourself. 
Q: What life lessons do you expect your readers to get after reading your book?
TC: That we are all imperfect individuals, but we can get through anything with determination, discipline and family. 
Q: What's the greatest fear you've had to overcome to get where you are today?  
TC: I'm still trying to overcome it but sharing my writing it still very scary to me. 
Q: What's one lesson you've learned in your career that you can share with our audience?
TC: You never stop learning. No matter how far you get in your personal or professional life, there is always more to learn and discover. 
Q: Can you tell our audience one of your most memorable moments in your career?
TC: The first time I won a book award. Being a writer puts you in a vulnerable position and I was very insecure about my first book. When I received notice that I won an award, it boosted my hopes and my self-esteem as a writer.
Q: Which woman inspires you and why? 
TC: So many! But if I had to choose, I'd say Ava Duvernay. She is an amazing writer, director, independent film distributor and activist. She paves the way for many creatives and her success is even more amazing since she didn't start her film career until she was 32.  
Q: What are some of the challenges you feel women face today?
TC: Women still face disparity in salary and hiring. And while we can give credit to some trailblazing companies for decreasing the wage gap, I believe that women still have a greater burden to prove our abilities than our male counterparts.  
Q: What would be the title of your autobiography?
TC: As I am-Tamika Christy.
Five Things About Author Tamika Christy
1. If you could talk to one famous person past or present, who would it be and why?
Coretta Scott King. When I feel overwhelmed, I cope by referencing someone who has endured extreme forms of pressure and Mrs. King always comes to mind. 
2. Favorite City?
Miami
3. If you were a superhero, what would your special powers be?
Telepathic powers
4. What app can't you live without?
Waze.
5. What's the best advice anyone's given you?
To pay your blessings forward.