Interview with Elisha Caunday of Elisha Marie Skin & Body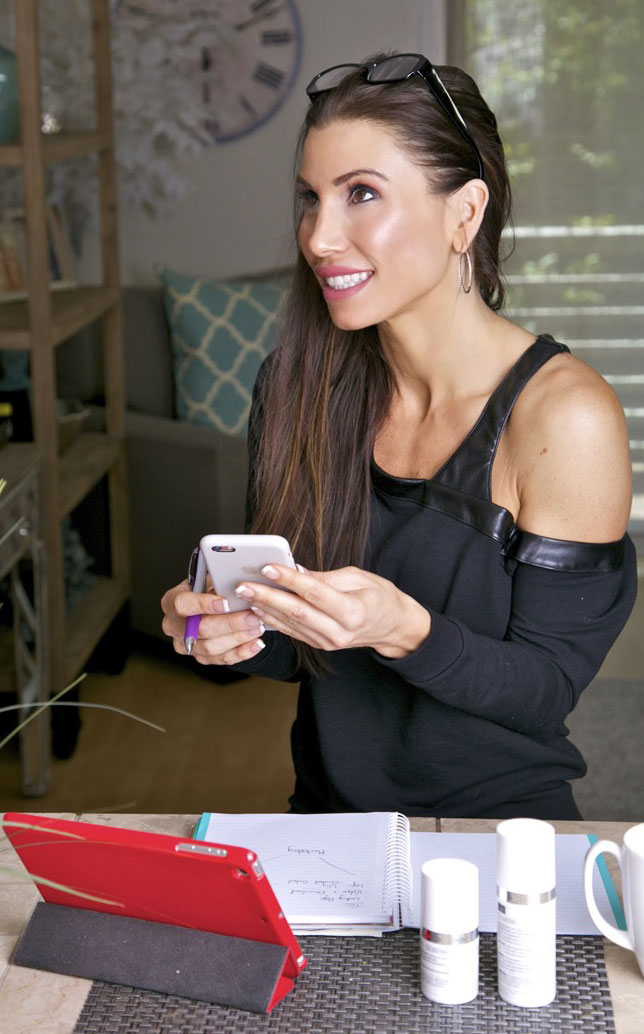 Q: Tell us about the med spa and what you offer?
EC: We are a boutique spa that offers customized, high quality services for the skin. We also carry a clinical grade skincare line by Elisha Marie for all types of skin. My skincare brand has been meticulously thought out from the beautiful packaging to the ingredients. The Elisha Marie Skincare line dedicated to achieving results for people.  We are very experienced, with a team that possess tremendous knowledge about the clinical skin care industry. I am truly passionate about what I do and am very fortunate to be where I am today.

Q: What makes your business stand out from the competition?
EC: Although spa services are often thought of as simple relaxation, our approach is much different.  We want to make sure that when our customers leave, we have made a positive difference for them, whether that means an enhancement of their skin, an hour of relaxation, or an improvement in a specific health condition…we really work on the inside and out.  We also pride ourselves on being personal and friendly—for us it is about the clients and their needs, not just giving a service. We want to build a lasting relationship with each person we touch. 
Q: What inspired you to start this business?
EC: As a Clinical Esthetician I am fascinated by skin care and beauty, and so my initial desire was to help clients with their skincare needs.  But I have seen that it is much larger than skin care—it has to do with self-esteem, self-care, and how those we have touched impact others around them.  While creating this sacred space it gave us the opportunity to provide a much deeper level of service, to help connect with the mind, body, and soul, and really make lasting changes in people's lives.
Q: What does being a female entrepreneur/business owner mean to you?
EC: It means that I have the capacity to impact many lives. I have an opportunity to use my talents and creativity in building a business I believe in. It is rewarding to be able to employ talented people and give them a place to utilize their gifts. And equally amazing to be able to reach so many clients and hear from them how we have touched them. We often receive testimonials from clients about what our service means to them, and it is gratifying to know that we have been able to help them. I'm hoping as we expand we can give back and focus some of our time and efforts on Oncology patients who suffer from severe skin problems due to radiation and chemotherapy. I would like not only like to help people feel and look more beautiful but assist in the healing process of disease.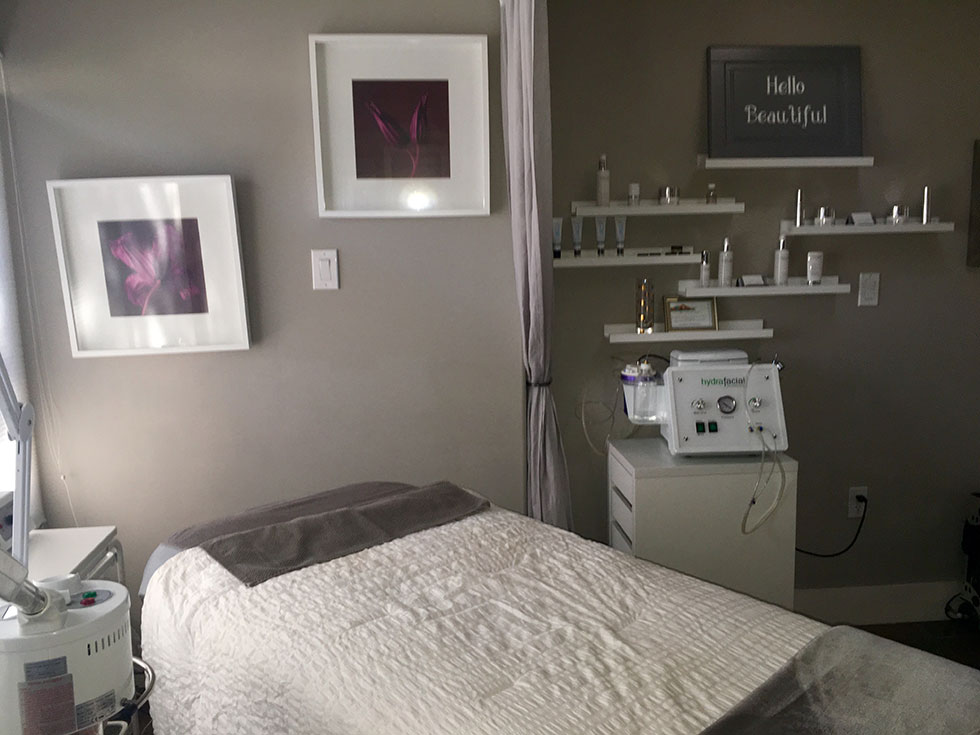 Q: What is the most rewarding part of owning your own business and brand?
EC: The most rewarding part of being a female business owner is meeting so many fantastic, creative like-minded people. I've been able to take all of my years of practice and knowledge and create something that was just a vision years ago. My co-workers are amazing—they are each very talented and believe in my mission and what it stands for.  Being able to create a space and a brand where people feel and look better is extremely rewarding and my purpose in life. 
Q: What advice would you give to young women who want to succeed in the workplace?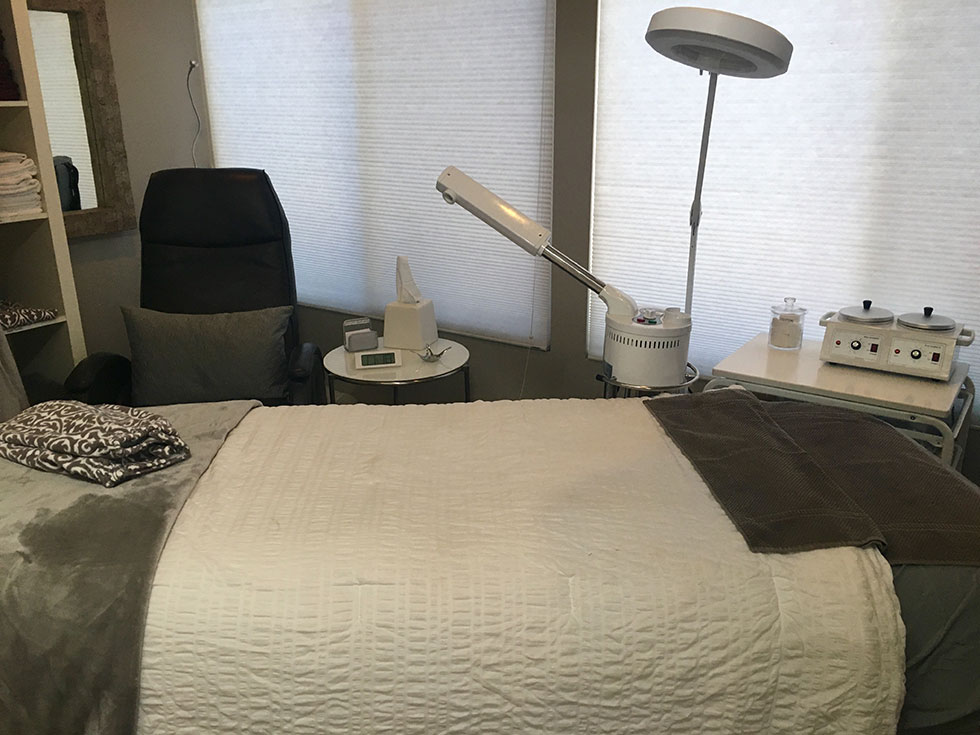 EC: This may be cliché but "don't give up" We all have our own ways of approaching life, but staying consistent with believing in yourself will help you grow into the beautiful strong woman we all desire to be. We have all had failures and have had to pick ourselves up again and with that comes tremendous growth as a woman in today's society. 
Q: What would you say are the top three skills needed to be a successful entrepreneur?
EC: Goal Setting, Time management, and Negotiation   We as woman have to leave our emotions at the door in order to get the job done!  For me this can be extremely challenging as I can be sensitive in my personal affairs. When it comes to business putting emotion aside and being persistent I have found helped me. 
Q: What has been your most satisfying moment in business?
EC: That I have been able to create a space and product that can help people feel better about themselves. I can give them a luxurious place to relax and feel good all the while giving them actual results. The best part of my day is when someone stops me on the street or at work and thanks me for being such a light in their life. That is the ultimate feel good moment.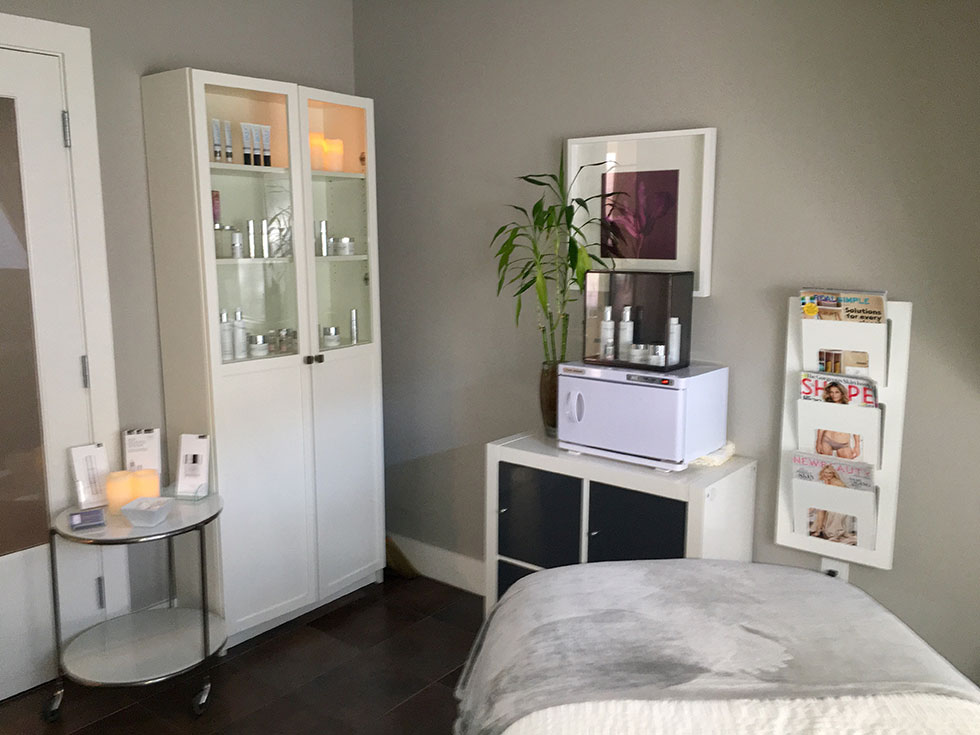 Q: What are your hobbies?
EC: When I'm not being a mom to the loves of my life my two little boys. I can be found teaching group fitness classes at Equinox Palo Alto. I have had the privilege of meeting many of my clients through my passion of fitness and health. Not only is it a great way to network, but I truly love giving the experience of a challenging, motivating, feel good workout to the many people of my community.
Q: How did you get where you are today, and who/what helped you along the way?
EC: There have been some pretty special people out there who have helped me along the way. I think I've learned GROWTH through experiences, disappointment, sacrifice and above all Love. I believe if you put authentic Love into the universe you will receive it in many forms. 
Q: What is you're feeling about Philanthropy and helping serve in the Community?
EC: I hope that as we continue to grow we can help our local children who suffer from severe skin issues. In today's society children and teens are often bullied because of appearance. This is something that breaks my heart. Not only does it hurt their self-esteem but can permanently damage their mental health during their most precious growing years. I want to be able to remind them that we all bring something beautiful into this world and give them the gift of inviting them to a sacred space where they will feel nurtured, safe and better about themselves!
Elisha Marie Skin & Body
512 Hamilton Avenue
Palo Alto, CA 94301
www.elishamarieskinandbody.com