Helping Busy Families Save Time, Money and Stress, An Inerview With Real Estate Professional, Michelle Carr Crowe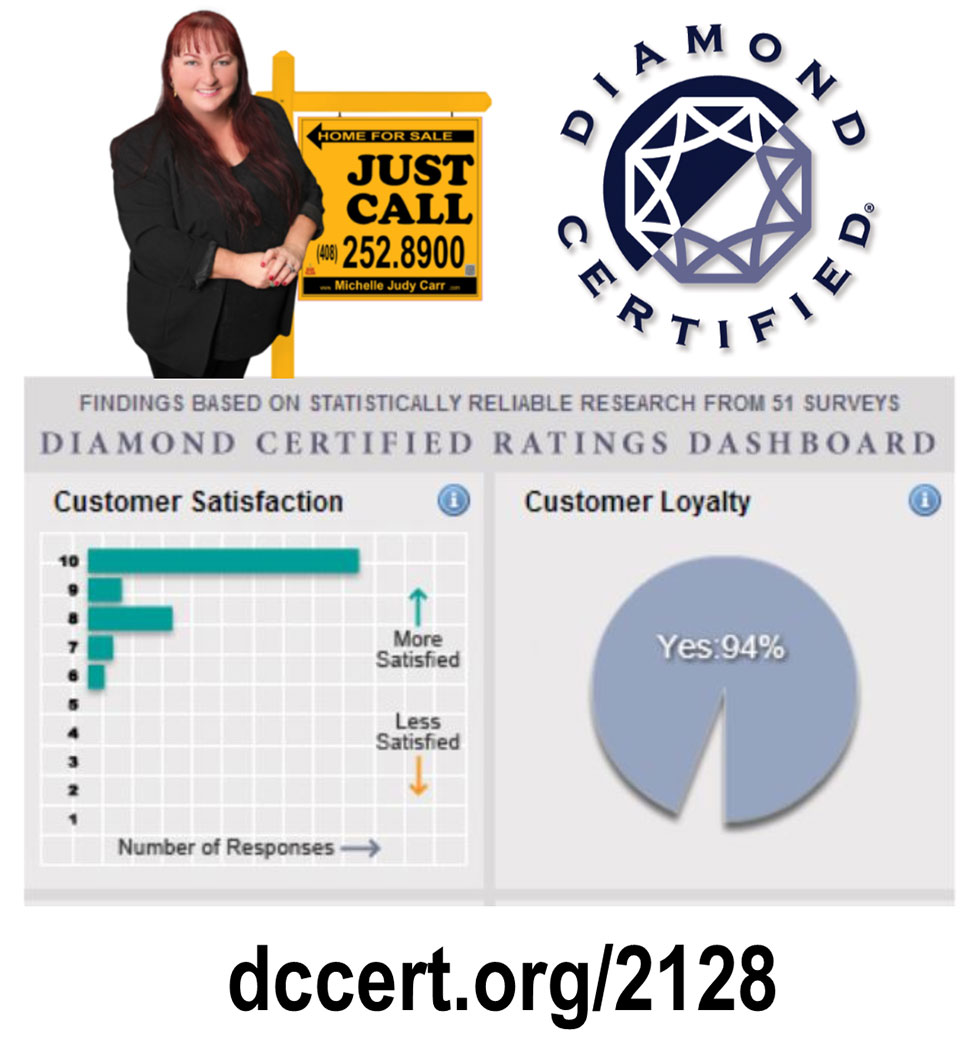 Q: How long have you been in the Real Estate business?
MCC: It feels like forever because my late mother, Silicon Valley real estate legend Judy Carr, got her real estate license back in 1971. She was in the business for 35 years before she passed away. I've "only" had my license since 1985-so 31 years.

Q: What geographic areas and types of properties do you handle?
MCC: While I've sold homes all over Santa Clara County and even to Brentwood and Elk Grove, my primary market are homes with good schools. Our yellow board signs are famous in the Lynbrook High School and "Cupertino Schools" area, including West San Jose, Saratoga, Sunnyvale, Santa Clara, Los Altos and Cupertino. We've sold condos, townhomes, mobile homes, duplexes and fourplexes, as well as helped with finding great renters.

Q: What specific marketing systems and approaches will you use to sell a home?
MCC: Anything you can think of-and more! As a Diamond-Certified real estate team and member of several unique marketing and professional groups, it's often our relationships and reputation for results that help sell the home. We work every tool and technique from video marketing to drone, aerial and regular virtual tours, staging to direct mail, email to sphere marketing, Facebook events to Facebook ads, full-color flyers and brochures and good old-fashioned word of mouth and in-person calls and visits. For our buyers, we have an entire campaign of unique ways to find and buy homes off of the open market, creating a win-win for both parties.

Q: Where do you see Silicon Valley homes prices in 2017?
MCC: It depends on how buyers and sellers feel about the market. Lots of Sellers have told me they are waiting until the Apple Spaceship campus is completed to sell. However what happens when everyone goes on the market at the same time? Prices drop. So it will be interesting to see. My team provides a complimentary annual property value review. By giving clients an idea of their values at a particular point in time, they can better assess new opportunities as they come up, such as relocation job offers.

Q: What has been your most satisfying moment in business?
MCC: We pray for all of our clients, even when we don't share the same beliefs, so seeing God answer prayers in people's lives is a joy and a privilege. Saving a seller from losing their home to foreclosure this year was a huge victory-there were 10 liens on the home so it was a complex file-and he is now happily moved on to better things. Helping a young family, Vinh & Linh Nguyen go from renting a one bedroom condo in West San Jose for $2500 per month to buying a two-bedroom condo OFF MARKET-still in West San Jose, for only $409K was a big miracle! They only had to put 3.5 percent down-and even with HOA and PMI fees, their monthly payment is still less than what they paid for rent-plus now they'll get the write off and appreciation each year. They are working so hard, it was truly rewarding to help them succeed.

Another long-time client Dr. Vivek Shanbhag decided to sell this year but had an ambitious price even for our strong market. With our staging, design, social media and relationship marketing, we netted a contract with a wonderful young relocation family from China at 98% of their goal price-which was beyond exceptional for that market.

Q: What are some of your favorite interests and hobbies that you enjoy?
MCC: I love reading, blogging, staging, walking in nature, dancing, praying, and spending time with family and traveling, especially to Disneyland, Hawaii and anywhere beautiful, such as the Redwoods or Yosemite. I don't camp-my husband created "glamping" for me way before it was a "thing"!

Q: What is one thing you change about San Jose?
MCC: I would make it more walkable and transit friendly.

Q: If you could give a 16-year- old advice what would it be?
MCC: Start studying real estate and do an internship with a good real estate agent with the goal of getting your real estate license when you turn 18. Real estate is one career where a young person has small barriers to entry-just 3 college courses. In fact, I teach classes to prepare to get licensed through California Realty Training at my KW office in Cupertino. Even if a person wants to go to school for another career, just working as a referral agent and getting 20 percent for introducing clients to an agent like me is probably the most lucrative way for a young go-getter to legally earn big money for college.

Q: What is your favorite restaurant?
MCC: There are so many good ones … all of my favorite restaurants are Giorgio's in Willow Glen (same family owners as Frankie, Johnny & Luigi in Mountain View) and Yeung Shing in Los Gatos. My husband Steve Crowe is a fabulous cook so I am spoiled, especially when it comes to delicious barbecued chicken and steak.