The Course of Her Life Has Allowed Her to Intimately Experience Both Northern & Southern California. Meet Real Estate Professional, Denice Nagel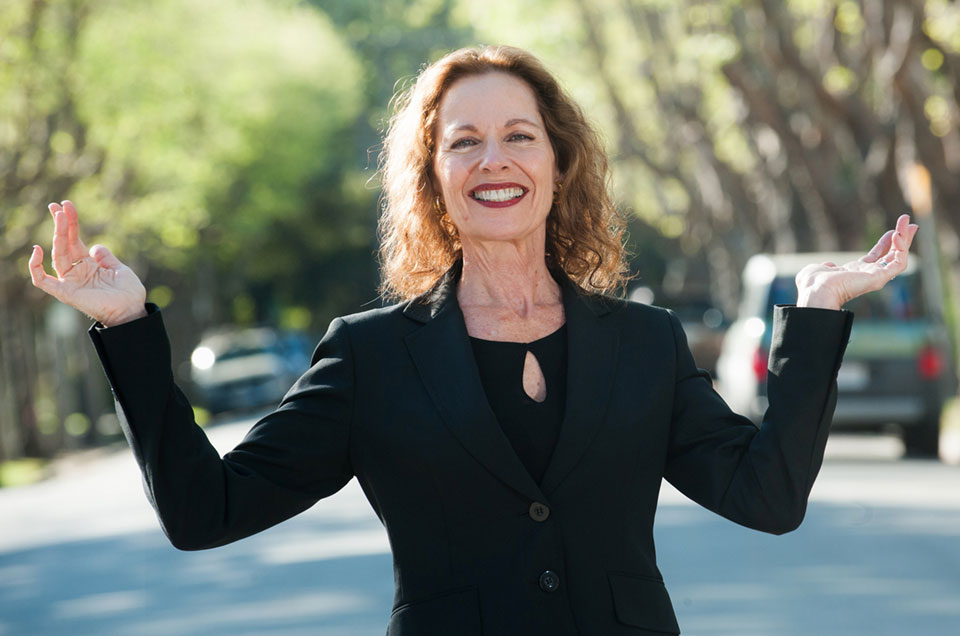 Q: What geographic areas and types of properties do you handle? 
DN: Being a proud native-born San Francisco Peninsula girl I have a pretty big sphere of influence and client base taking me to various counties here in the Bay Area however my primary focus is residential business in San Mateo County. I've helped past clients purchase second homes in Sonoma and help clients sell multi residential buildings in San Francisco. Additionally, help clients, family, and friends secure great agents all over the US when they have an out of area need. 
Q: How long have you been in the Real Estate business? 
DN: WOW hard to believe but December 31 marks 17 years and still loving every moment. It's one of the most honorable professions I can imagine. 
Q: What designations or certifications do you hold? 
DN: I'm proud to say that I have designations in home marketing, global luxury properties, my Realtor designation (not everyone who holds a sales license has a Realtor designation) 
Q: What percentage of your clients are buyers vs. sellers? 
DN: Realizing early on in my career the importance of knowing the psychologies and thought process' on both sides of a transaction (sellers and buyers) that it was critical for me to engage and advocate for both...keeping me fresh and on point in any given market cycle. My business overall averages 60% sellers and 40% buyers.
Q: What has been your most satisfying moment in business?
DN: I'm so fortunate to have wonderful clients and truly experience satisfaction while having sellers listen to live offer presentations on their homes, while at a final walk through when sellers meet the buyers carrying on their legacy, the day I get to deliver the keys to a buyer in at their new home, when I'm honored to receive house warming party invitations.   Just a few of many grateful and exciting times! 
Q: If you had to make one prediction about what the SF Real Estate market will be like in 2020 … what would it be?
DN: My expectations based on all the key economic factors at play here in the San Francisco Bay Area/Silicon Valley are that it will be lucrative and continue to allow prosperity and a sense of pride living and owning property here. 
Q: If you could talk to one person from history, who would it be and why? 
DN: Elvis Presley. I'd love to delve into his life experiences. He gave the World such beautiful music and talent, yet he seemed sad. 
Q: If you could give a 16-year-old advice what would it be? 
DN: Surround yourself with smart, dynamic experienced people from many walks of life and industries...be grateful, kind and work smart. All the while with a smile on your face and laughter in your heart. 
Q: Which celebrity do you most identify with?
DN: Not really one but very stylistic, beyond creative smart and resourceful yet humble people like Cher, Lada Gaga, Pink, Magic Johnson, Oh and Gucci if they were a person!
Q: Where is your favorite vacation spot?
DN: Maui is a place where I've experienced so many wonderful times with my beautiful husband Paul, my funny Sister Ann and some very dear friends. 
Q: What do you like the most about living in the Bay Area?
DN: The diversity in culture and entertainment is a very appealing aspect of the lifestyle here. The brilliant minds and progressive thinking environment is unparalleled. We are a very family friendly and approachable community of people always willing to help, learn and teach. The Northern California Wine County I hold very near and dear to my heart. The weather is stunningly perfect...where else can you run around in flip flops and shorts on Thanksgiving!
Q: What's your favorite Food to cook?
DN: Tacos tacos and more tacos!
www.denicenagel.com
(415) 845.9311