Ranked Among the top 1% of San Francisco Leasing Agents. Say Hello to Compass Regional Leasing Director, Inna Rubinchik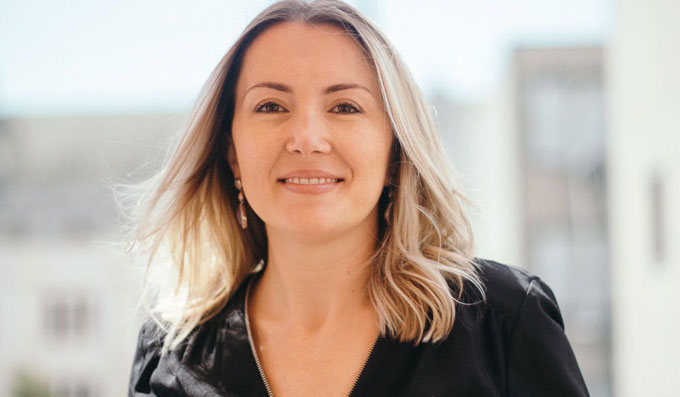 Q: How long have you been in the Real Estate business?
IR: In 2008 I left a thriving career at Deloitte Tax and started in Real Estate as an unpaid intern at a local RE investment company. The main reason for switching careers was my desire to see my decision affect the bottom line of the project.
Q: What geographic areas and types of properties do you handle?
IR: I handle rental properties in San Francisco. In 2016, at 5 months pregnant, I felt a jolt of entrepreneurship and approached Zephyr Real Estate with an offer to start a leasing division. Zephyr gladly supported me. I'm currently a leasing director at Zephyr's Pacific Heights office.
Q: What designations or certifications do you hold?
IR: I'm a real estate broker, I have Bachelor's in Accounting and Master's in Taxation. 
Q: What percentage of your clients are buyers vs. sellers? 
IR: There are many incredible real estate agents handling purchases and sales, but I found my niche in property rentals. I believe there are incredible opportunities in the rental market, therefore I focus on rental properties ranging from $3,500 to $23,000. 
Q: What has been your most satisfying moment in business?
IR: Real estate is the business of matchmaking. I enjoy helping people from all over the world find their new home in San Francisco. Temporary or not, a home is a foundation for future achievements and finding the best option is paramount. It makes me happy to help people find their starting ground.
Q: If you had to make one prediction about what the SF Real Estate market will be like in 2020 … what would it be?
IR: I think we are about to experience another downturn in the market after 7 years of CA real estate's dramatic price increases. However, one bubble bursts, another starts. Bay Area is amazingly resilient to any major changes and we will continue leading the country in technology, cost of living and all other aspects. 
Q: If you could talk to one person from history, who would it be and why?
IR: Marcus Tullius Cicero. Many of the laws, principles and traditions we live by today originate from Ancient Rome and Ancient Greece. As an Ancient Rome fanatic, I find Cicero to be the most outspoken defender of the democracy. His oratory and political skills, cleverness and wit have kept him in power for many years, allowing him to protect what he held dear (the republic) throughout his life.
Q: If you could give a 16-year-old advice what would it be? 
IR: Don't be afraid to ask for what you want. The worst you can get is a "no". Let a "no" fire up your creativity in getting what you asked for in the first place.
Q: Which celebrity do you most identify with?
IR: Crown Princess Mary of Denmark. She's an inspirational woman with four children and many mission and organizations under her patronage. She's beautiful, well spoken, confident yet seems very relaxed and easy going. 
Q: Where is your favorite vacation spot?
IR: I enjoy spending time in Asia. I love the hustle and bustle of Hong Kong. I respect the forward thinking and architectural feats of China, enjoy food and culture of Japan, beaches of Thailand, splendor of Vietnam and the glamour of Singapore. 
Q: What do you like the most about living in the Bay Area?
IR: I love the cosmopolitan feel and the entrepreneurial spirit of Bay Area. I love how diverse and connected we are to the rest of the world. 
Q: What's your favorite Food to cook?
IR: Popcorn. Press a button and voila!