She has a passion … it is People, Real Estate & Community Service. Meet Real Estate Professional, Shirley Ferer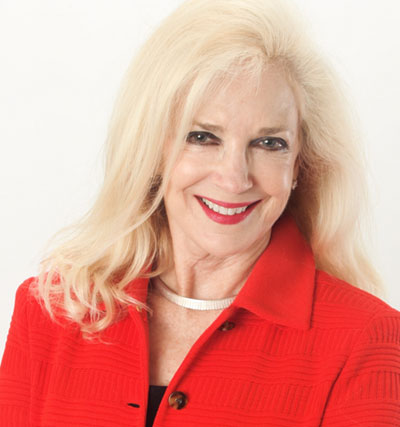 Q: How long have you been in the Real Estate business?
SF: June 27, 1977, at a very young age, I received my real estate license and loved the industry ever since. At the time, I was flying for TWA and had too much time off between flights and I wanted to expand my horizons.  Real Estate was the perfect choice because of the interaction with people and the challenges and rewards of Real Estate.  I did take a leave while raising my three children.  As soon as my last child left for college, I returned to Real Estate.  I now contribute to Coldwell Banker's thriving business on the Peninsula. Q:  What geographic areas and types of properties do you handle? SF: My dominate business is on the Peninsula within Hillsborough, Burlingame, San Mateo, Redwood City and Foster City. My primary focus is residential; however, I also handle multi-unit real estate. 
Q: What designations or certifications do you hold?
SF: I am a certified "Global Luxury" realtor with Coldwell Banker offering listings and referrals around the world. I have a "SRES" designation which stands for Senior Real Estate Specialist. It gives me great pleasure to help offer seniors comfort and direction and the many options available to secure their future in the place they choose.
I am certified and registered with the designation "CIPS" Certified International Property Specialist. Globally there are only 3,650 agents in 45 countries awarded this certification. This is extremely valuable in helping clients who choose to invest or relocate anywhere around the world.
Q: What specific marketing systems and approaches will you use to sell a home?
SF: Coldwell Banker is rated #1 in Residential Brokerage; therefore, I have all the necessary extensive marketing resources available to me for both local and international buyers and sellers. This includes online marketing as well as traditional marketing to reach a wide range of clientele. Most importantly, my personal dedication to each and every client and their individual needs is unmatched.
Q: If you had to make one prediction about what the Peninsula Real Estate market will be like in 2020 ... what would it be?
SF: The Peninsula will continue to grow rapidly as both a buyers and sellers' market and will continue be as vibrant and strong as it is today. Because the Peninsula offers beautiful weather, a vibrant and historic international city- the city of San Francisco- and proximity to the shores of Carmel, the snowy Sierra mountains and the famous Napa Valley wine country there is only exponential growth to be expected.  
Q: What is your favorite movie?
SF: "It's A Wonderful Life" This is an all-time classic movie that transcends the holidays. Its message is of hope, prosperity and enduring faith in humanity and life itself.
Q: Do you have a favorite quotation?
SF: I have many, but the first one that comes to mind is when I was young and flying with TWA I first heard the following: "Though we travel the world to find the beautiful we must carry it with us or we find it not" by Ralph Waldo Emerson.
Cal BRE#: 00608292
Burlingame, CA
(650) 787.2462
shirley.ferer@cbnorcal.com