An Interview With Real Estate Professional, Rahat Subedar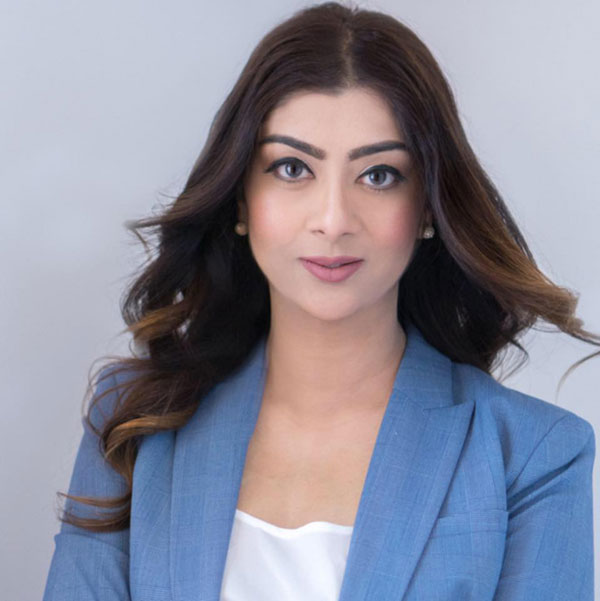 Q: What was your first experience in Real Estate like? 
RS: My first exposure to Real Estate occurred 19 years ago when I purchased my first home.  It was an exciting time and I have to say, that to this day Real Estate is still exciting to me. 
Q: Why Real Estate?
RS: Practicing Real Estate is like slipping into the perfect shoe, it's the feeling of knowing it's the right fit.  I consider myself beyond blessed for discovering what brings me joy and I must admit I find it remarkable that I am getting paid for doing what I thoroughly enjoy.
Q: How do you see yourself as a Realtor?
RS: I see myself as a firefighter trying to put out fire in negotiations that always seem to occur at the eleventh hour, a therapist to my clients who are going through major life events such as a death in family or divorce, I see myself as a caretaker who has a great responsibility in helping my clients and protecting their interests.
Q: What geographic areas and types of properties do you handle?
RS: My goal is to help anyone with an interest in selling or purchasing single family residences and income investment properties in Santa Clara County.  on a secondary note, I also have knowledge in the Carmel-By-The Sea area as we call it a second home and have family and friends in the area.
Q: What designations or certifications do you hold?
RS: I have an MBA
Q: What specific marketing systems and approaches will you use to sell a home?
RS: I utilize the power of technology and creativity to cast a wider net and give high exposure to the properties I represent. Technology is a great thing, but the power of personal interactions is also key in negotiations.  My value to my clients is the ability to negotiate the highest possible price and make sure we don't give away my client's money.
Q: What has been your most satisfying moment in business?
RS: That moment, or should I say moments that I have had where my clients looks at me and tell me they were so happy with the outcome and enjoyed working with me and that moment of realization where my client has now become my family.
Q: If you had to make one prediction about what the Silicon Valley Real Estate market will be like in 2020?
RS: I think technology will become an even greater part of a Real Estate transaction from a human point of view.  I can envision virtual reality adding an even greater dimension than what is presently available, where a home buyer can experience walking in the home without even leaving their home and feeling sensations and being able to create a more vivid and emotional experience with a home even from afar.
Q: If you could talk to one person from history, who would it be and why?
RS: Socrates, he was a man that greatly influenced Western Philosophy and I would love for him to know the although he was punished for allegedly corrupting the minds of the youth, he actually made an incredible contribution to society long after his death.
Q: Where is your favorite vacation spot?
RS: New Zealand with its rich green fields with cotton white sheep and beautiful blue skies. New Zealand has the peaceful serene vibe as well as the adventurous side with its caves and lakes.
Q: What do you like the most about living in the Bay Areas?
RS: It's a forward-thinking space and a hub of technology. It's the playground for entrepreneurs and innovators and has a vast array of resources and collaborations that allow you the opportunity of being involved in whatever area you seek to grow in.
Q: What's your favorite Food to cook?
RS: Chilean Sea Bass
Q: What's the best advice anyone's given you? 
RS: From my mom and dad:  Keep good company, the people you surround yourself will greatly impact how you think and how successful you will be.
Coldwell Banker BRE 01958257
Los Gatos, CA
(408) 888.0618
Rahat.Subedar@cbnorcal.com