A Professional Design Partner That Can Elevate a Space From Ordinary to Extraordinary. Meet Certified Interior Designer, ​Alison Whittaker
Q: How did you get started as a Designer?
AW: I was always interested in interior design but initially pursued an advertising/marketing degree in college because of my family's newspaper business. I also loved fashion and that was where I started my career in the Bay Area doing Trend Shows for Nordstrom as they were expanding new stores. Although I loved fashion, Interior design was like a little bird on my shoulder and I was drawn to go back to school to study design after my son was born. It was a natural fit from the start.
"I love creating; I love working with people and I love design. What else could I possibly be but an Interior Designer?"
Q: Can you describe to our readers a description of your business?
AW: We specialize in new construction and major remodels and love to take projects from the ground up to the finishing details with furnishings, art and window coverings. We truly believe your home is your essential foundation, a canvas of personal expression and we design with an artful sense of purpose and exuberance. We create homes that beautifully support our clients' through exquisite design details and gracious flow.
Q: Please tell us what being a business owner means to you and why you became an entrepreneur in the first place?
AW: Having a business with my name on it is so important because it reflects my values and commitment to my clients and I take that very seriously. My goal is to provide excellence in design and the best service with attention to detail. I have always wanted to have my own business and I am fortunate to have developed wonderful relationships working with so many great clients and vendors over the years.
Q: What one thing have you learned as a small business owner that has served you well over the years?
AW: After many years as an Interior Designer, 28 to be exact, I am happy to say that I have learned many things along the way and my experience has left me with the awareness that "Design is not a Straight Line", but rather a journey of discovery to reach an ultimate vision. Thoughtful listening and engaging with our clients is crucial to make sure we are on the right path for each project. Design is a journey that our firm has worked very hard to streamline in an organized manner that we back up with documentation and strong communication.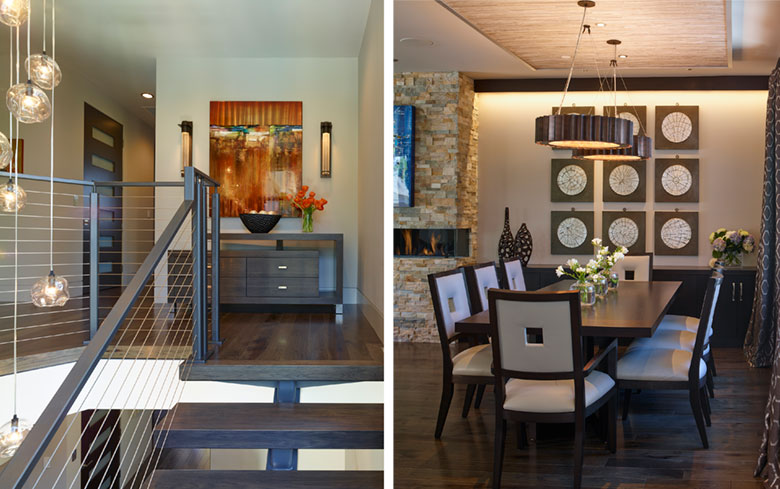 Q: What are some of the challenges you feel women face today?
AW: I think education, good communication and striving for excellence is the best way for women to be competitive. Today woman still have to balance work life, social relationships, and families as they have always done. I think a major challenge is to establish numerous support systems to allow women to have these different roles. Women in politics and corporate leadership roles have increased, but there is still a great imbalance. I think it is slowly shifting and women supporting other women in entrepreneurship and leadership roles can be pivotal in this evolution.
Q: What advice would you give to young women who want to succeed in the workplace?
AW: I think in today's culture of technology, social media and texting, the art of engaging conversation and communication is a bit lost and I think it is a highly valuable skill set in standing out. Being able to listen and speak in an articulate way is invaluable in making personal connections with our colleagues and clients. Good communication skills can really have an impact on the message that you want to say and how it is received. Of course, hard work goes without saying and always doing what you say you are going to do and following up are essential.
Q: What would you say is your greatest professional accomplishment thus far?
AW: My body of work consisting of over 28 years of designing artful interiors, receiving numerous and consistent design awards, while also being featured in a variety of publications. I believe strongly that great design can have a profound and meaningful impact on my clients' lives.
"When a space flows, it's like having a roadmap for your unique self-expression, and that authenticity is what I believe elevates us."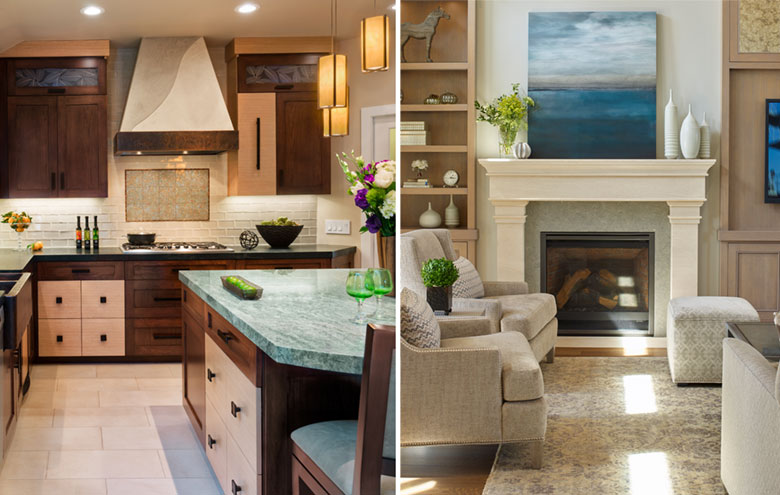 Q: Can you tell us how you manage your work-life balance?
AW: I function best with order and try to keep the structure in my daily life. Consistent exercise keeps me grounded and focused and I also try to eat healthy as well. In addition, gratitude is something that I try to at least pause and reflect on a daily basis.
Q: When you were 10, what did you want to be when you grew up?
AW: President of a Company……I did not have a specific one, but I wanted to be President and in a leadership role. Even growing up in a small town in the south, I felt a shift that a woman could be anything that she put her mind to. I never felt I had to choose less.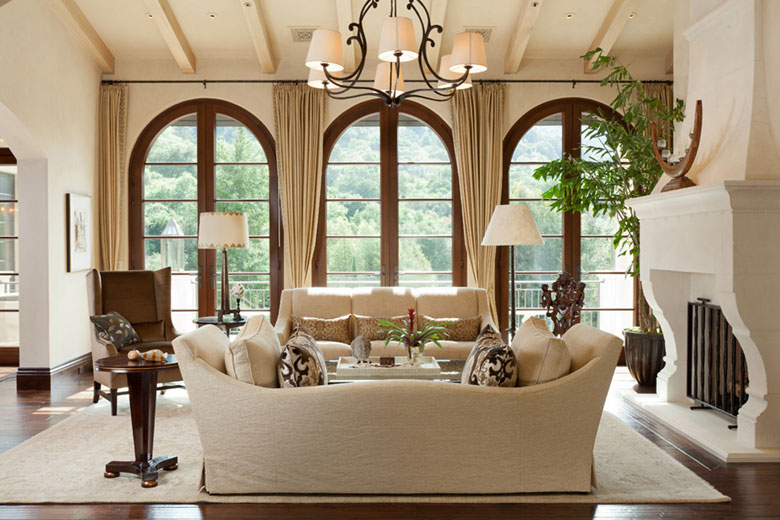 Five Things About Alison Whittaker
1. If you could talk to one person from history, who would it be and why?
I think I would choose my Grandfather because he lived in such interesting times and knowing him as an adult would give me a different perspective. He started as a newspaper boy and ended up buying multiple newspapers and managed them through the depression writing "IOU"s for payments. In 1945, he was appointed by President Harry Truman and was the Vice Chairman of the Federal Power Commission while living in Washington for 10 years. I ran across an amazing Washington Post Society article with a description of my grandparents and their southern entertaining style, which is priceless to me. He also ran for US Senate but did not win. I have photos, letters and memorabilia and it would be a thrill to talk to him about his life -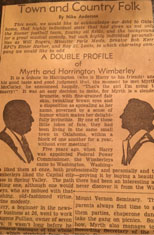 2. What do you like the most about living in the Bay Area?
I have lived in the Bay Area since 1983 and have seen it change so much. I have made Los Gatos my home since 1999 and I love the small-town charm and the convenience of being next to city life in an instant. The history and richness of the Bay Area, as well as the diversity of the culture, make it an extraordinary place to be. Not to mention the natural beauty, I am in awe every day and feel so fortunate!
3. What place have you always dreamed of visiting?
Cappadocia and Machu Picchu are at the top of the list. Cappadocia from the photos seems from another world and I think to actually experience it in person would be amazing. Also, climbing the Inca Trail to Machu Picchu is a dream for me and I hope to do it someday.
4. What's the best advice anyone's ever given you?
Carpe Diem and live in the moment. We can only change the present, not the past or the future, so I try to be present as much as I can. It is something that I am always striving to do.
5. Is there something else you would like to accomplish?
I would like to continue growing my company and perhaps develop a line of boutique artisan interior design products. I love to travel, and it seems like a natural process to collaborate with new vendors to bring unique and artistic products to my clients.
20465 Saratoga Los Gatos Road
Saratoga, CA 95070
T: 408-358-8988
F: 408-358-3360
www.alisonwhittakerdesign.com