Her Desire is to Create Exciting Interiors, Say Hello to Lou Ann Bauer, Principal Designer at Bauer Interior Design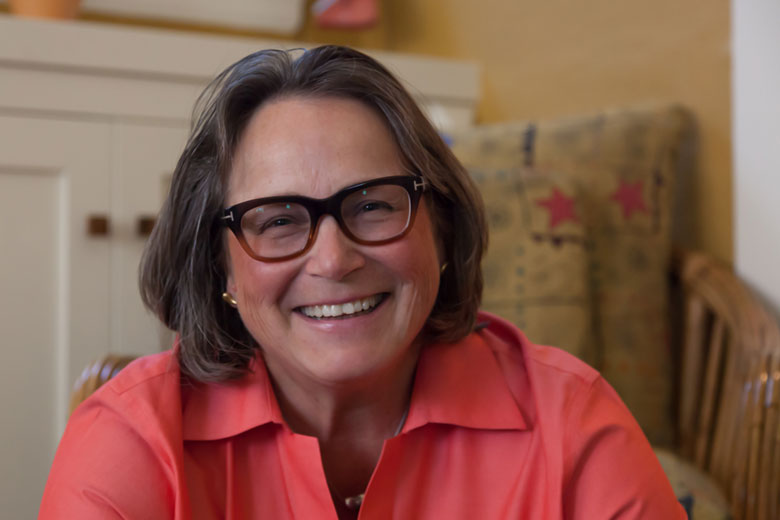 Q: How did you get started as a Designer?
LAB: I first went to Cal Berkeley and earned a Bachelors Degree in Fine Arts. My program was in welding larger scale steel sculptures. I soon decided I wasn't going to be a world-famous artist and make a decent living. Since I was working 3-D sculpture scales, I thought Interior Design could fulfill the creative path that I had studied in Art school. I earned my Interior Design degree at San Jose State University.
Q: Can you describe to our readers a description of your business?
LAB: I am an Interior Designer who provides services in residential furnishings with a specialty in Kitchen and Bath Design. I am known for my use of mixing materials and color … then, adding a twist combining different eras and styles.
Q: Please tell us what being a business owner means to you and why you became an entrepreneur in the first place?
LAB: Being your own boss allows you to control all aspects of the project. I worked for two famed large San Francisco Design Studios that gave me my early experience. Once you have experience, then you can break the rules and create your own look.
Q: What one thing have you learned as a small business owner that has served you well over the years?
LAB: It takes several things to be successful (you just can't be talented) 1) Accounting 2) Creative 3) Salesmanship 4) A good listener 5) You need to be detailed oriented.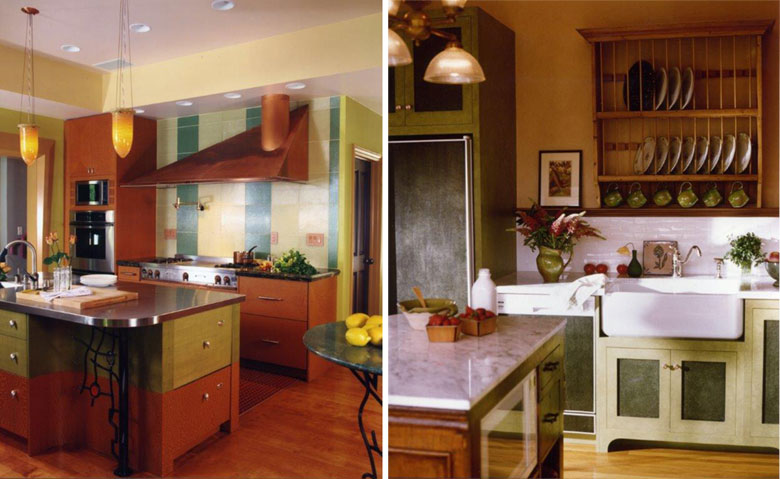 Q: What are some of the challenges you feel women face today?
LAB: I've been very lucky over the years. I didn't see being a woman any different from what I saw in my parents since my brother and I were never told anything different. I saw men and women as equals – maybe it's a Bay Area trait. You should never think of yourself as a lesser to anyone. After all, why be Vice President when you can be President!
Q: What advice would you give to young women who want to succeed in the workplace?
LAB: Be confident of yourself and your talent. I really believe if management sees you having those two traits, they will respect you and mentor you.
Q: What would you say is your greatest professional accomplishment thus far?
LAB: I was recognized by "House Beautiful Magazine" as "Designer Innovator" in 2004. It was my interesting "out of the box" use of materials and colors. I took ideas and pushed them to the next level. My belief is to not look like everyone else out there. Don't be afraid to lead.
Q: Can you tell us how you manage your work life balance?
LAB: My personal family life has always been very important to me from the beginning of my career. I set strict boundaries – that means, no client meetings at night or weekends. My happiness makes me more creative.
Q: When you were 10, what did you want to be when you grew up?
LAB: A Geologist. I was a rock hound. I was a Girl Scout in Texas where I grew up between the ages of 6-12. I sold the most Girl Scout cookies during my 6th grade year in San Antonio. During that time is when I learned the art of selling. I always made sure I'd take a peak in the front door of houses and view all the different interiors.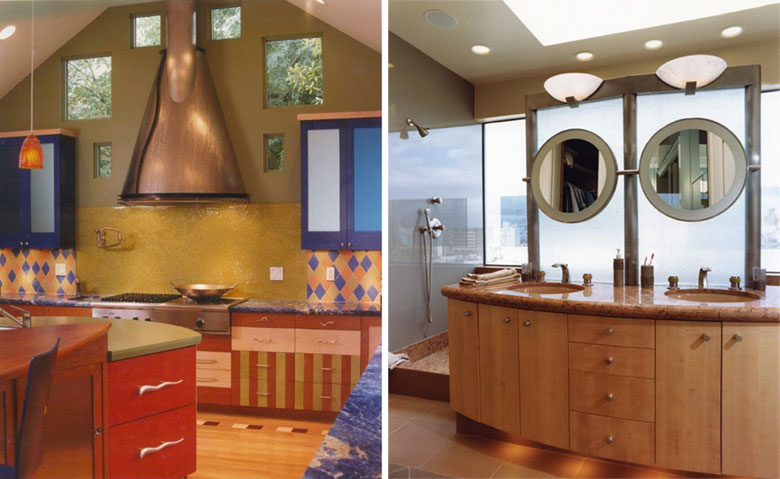 Five Things About Lou Ann Bauer
1. If you could talk to one person from history, who would it be and why?
I think it would be Paul Gauguin … I'm still fascinated with his use of colors and shapes.
2. What do you like the most about living in the Bay Area?
All the wonderful artists and craft people. I work with Blacksmiths (both women and men), Glass Blowers, Cabinet Makers, Faux Artist along with other creative trade people.
3. What place have you always dreamed about visiting?
My dream trip is up next … Spain and Portugal. From there, I want to venture to Scotland, Ireland and Wales. I really enjoy staying in the main city apartments to get the full experience of the urban environment. From there, I like to rent a cottage in the country to further explore the country side.
4. What's the best advice anyone's ever given you?
First, learn your basics in design well and then you can break the rules. Second, don't let anyone tell you, you can't do it!
5. Is there something else you would like to accomplish?
I'd like to design a small intimate restaurant for a sensitive woman owned Chef. I worked for my father who was a professional Chef in the Bay Area.
www.louannbauer.com
3886 17th St, San Francisco, CA 94114
(415) 621-7262