A Conversation with Realtor, Ariel Vincent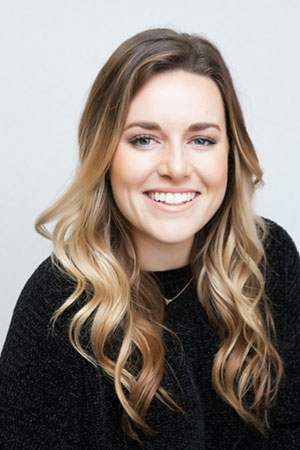 Q: How long have you been in the Real Estate business?
AV: I've been in the business a little over 2 years.
Q: Tell us how your career started in Real Estate?
AV: I started working for a furnished rental startup in San Francisco called HomeSuite. I was a leasing agent there and transitioned into a few other roles within the company before I came into residential sales full time.
Q: What geographic areas and types of properties do you handle?
AV: I handle all types of residential property in San Francisco and the Peninsula.
Q:
How has technology changed in Real Estate?
AV: Coming from a tech background, I've seen technology attempt to disrupt the industry in many ways. Ultimately, real estate will always be a people business and I find that the more information a client has, the more they need a professional to guide them through and interpret it. Technology in Real Estate has gotten much better at making the process more efficient.
Q: What does being a member of Women Council of Realtors San Francisco mean to you?
AV: As a new member of WCR, I'm thrilled to have joined an organization that promotes women as leaders in business. I'm passionate about professional growth and being a part of Women's Council of Realtors San Francisco allows me to give back to others while growing my own business.
Q: I see you also chair the San Mateo County Association of Realtors Young Professionals. Can you tell us about this organization along with your duties as Chair?
AV: My career in residential sales started in San Mateo County, and as a brand-new Realtor I felt a bit out of place seemingly surrounded by very experienced agents. I wanted to find a place where newer agents could bounce ideas off each other and support one another … SAMCAR's YPN Network became just that for me. I got involved right away and had the opportunity to be Chair for 2018. My duties include planning events and workshops for Realtors within the association. I also travel to California Association of Realtors events throughout the year to network and learn from other Realtors throughout the state.

Q: Can you give us your insight on how you think changes in tax reform will play out in 2018 for Bay Area buyers and sellers?
AV: I don't think the tax reform will have a significant impact on Bay Area real estate for 2018. Due to the high wages, low unemployment and scarce inventory, I think we will continue to see prices and demand stay strong this year.
Q: Any further predictions for the next two or three years?
AV: Well I always say that I don't have a crystal ball because so many factors go into what happens in the market. I'd hope that the market stays strong but that prices begin to level out so buyers, especially first-time buyers, don't become even further priced out of the market.
Q: Which woman inspires you and why?
AV: I really love and admire Michelle Obama. I think her grace and leadership are contagious and I love that she stepped into a role that she didn't choose and made it her own.
Q: What are some of the challenges you feel women face today?
AV: I think women continue to face an uphill battle when it comes to equality and respect in the workplace. One thing I love about Real Estate is that many incredible women have built successful businesses in this industry. I think Real Estate as a whole and organizations like Women's Council of Realtors truly support women in leadership which is really amazing.
Q: What advice would you give to young women who want to succeed in the workplace?
AV: Continue to be yourself. Don't feel as if you must make yourself unhappy by becoming something you are not. The great thing about today and the future is that entire careers and fields of work are being created every day that weren't here even one year ago. I think the possibility to really hone in on your talent and passions is endless and that's very exciting.
Q: Can you offer advice to parents with daughters graduating from high school?
AV: I would say be prepared to support and encourage her with whatever direction her life takes her. I know my goals and dreams changed so much after high school and throughout college. It's an exciting time and with a support system in place, you can really do whatever you want.
Q: What would you say is your greatest professional accomplishment thus far?
AV: My greatest accomplishment has been watching my business grow. Building it up and seeing something I've worked hard for becoming a reality is really exciting. I love being an entrepreneur and Real Estate has afforded me that.
Five Things About Ariel Vincent
1. If you could talk to one famous person past or present, who would it be and why?
I'd love to speak to Mark Cuban and pick his brain about business.
2. What's the best advice anyone's ever given you?
To know your why. I struggled with this at the beginning of my career and once I found out what I was working for, my life changed dramatically, and my goals shifted in a positive way.
3. Can you share with us one of your passions in life?
Travel is definitely one of my biggest passions! I love experiencing new people and places. If I could travel forever, I would!
4. Where's your perfect vacation?
Greece! I'd love to visit as I've never been … it looks absolutely breathtaking.
5. What app can't you live without?
I can't live without Spotify. I love making playlists and listening to music whenever I can!
Ariel Vincent
Realtor
Lic #01997922
C 650-539-4416
O 415-233-8333
ariel@arielvincent.com
2002 Irving St,
San Francisco,
CA 94122