She's a A third Generation Native of Berkeley, Meet Megan Micco, Broker Associate at Compass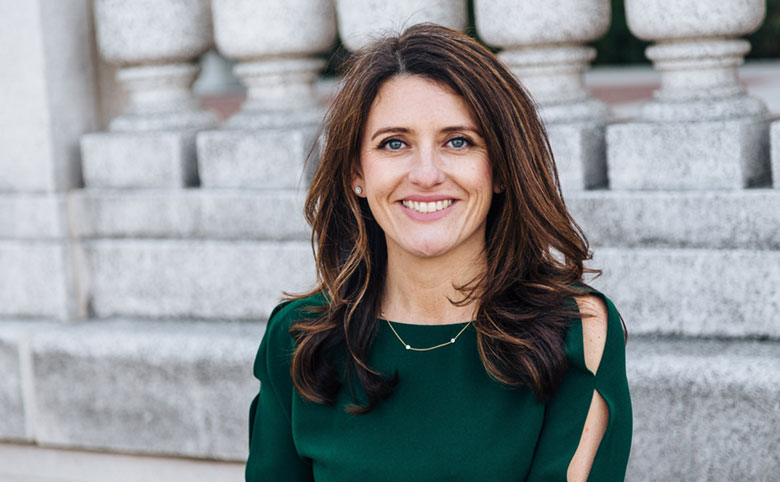 Q: Your career started out in luxury jewelry design and sales.  Tell us how you found this career path?
MM: My brother-in-law from my first marriage was a luxury jewelry designer based in Paris. I had recently graduated from UC Berkeley and was pondering my career direction. He asked me to help him with product placement for his Art Nouveau Jewelry line. I was recruited by the owner of the jewelry store and the rest is history.
Q: You also worked in the legal field, did you enjoy that?
MM: I was engaged in the grassroots organization and advocacy work as a teen … so advocating for justice through legal action seemed a good place to begin. I decided to work as a paralegal at a National Plaintiff rights law firm (Lieff Cabraser Heimann & Bernstein). I liked many aspects of the work and was deeply impressed by the outstanding legal mind of Elizabeth Cabraser. However, I ultimately decided I wanted a more flexible career that would allow me to spend more time with my two young children.
Q: Tell us how your career started in Real Estate?
MM: I bought my first house at age 25. I believe investing in real estate provides a financial ladder up. The broker who sold me my home tried to convince me to get into real estate for many years. I finally did, joined his firm, and never looked back. Real estate allows me to use my analytical and strategic skills, and work with people, which I love.
Q: How long have you been in the Real Estate business?
MM: Since 2012
Q: What types of property do you handle?
MM: Residential and multifamily (Duplex, Triplex, and Fourplex) in the East Bay
Q: What kind of approach do you use when working with a new client?
MM: My practice is very data-driven. I reject the thesis that in a seller's market, buyers need to lose multiple offers before they win. Prior to their being tools to help me easily achieve this, I would run my own spreadsheet segmentation analyses to illustrate a buyer's chance of winning a property based on recent comparables. Clients are best served working with a real estate agent who is deeply rooted in the community and has a good rapport with other agents. There is no replacement for being on the ground and knowing the homes, schools, and neighborhoods you serve. When I moved into my neighborhood, we door knocked every house within 6 blocks to meet the neighbors, find playmates for our kids, and invite them to a taco truck party in our backyard. I take the same local, personalized approach to my real estate practice.
Q: How much Social Media is part of your marketing plan?
MM: I have a blog on my website where I write about topics of interest to my clients which I promote through social channels such as LinkedIn and Facebook. I also recently created a Facebook business page. While social is important, I foster a 360° approach to marketing which means leveraging social, paid search, SEO, outbound email and print, a strong presence at open houses and in the community. I have over 8,000 contacts in my database and keep in touch with them regularly. Walks through my neighborhood with my dog Efv, help me stay top of mind. I am always happy to give a 90 second market update!
Q: What would a previous buyer and seller that you represented say about you?
MM: That their goals come first, and I create a custom strategy to achieve success. I don't wait for second chances, I put 150% in each and every transaction to ensure they are well advised, that their goals are met, and the escrow process is smooth sailing for my clients and the other agent.  
Q: Can you give us your insight on how you think changes in tax reform will play out in 2018 for Bay Area buyers and sellers?
MM: We dodged the capital gains tax exemption that was slated to change from the current last ⅖ years to last 5/8 years residency rule. That would have dramatically affected inventory supply which is already very tight in the Bay Area. As of today, inventory supply in Berkeley is 1.1 months, Oakland 1.6 months and Albany .6 months. Closely monitoring inventory supply is the closest we have to a crystal ball which I monitor weekly to ensure I have my finger on the pulse.
Q: Any further predictions for the next two or three years?
MM: The economy is strong, with unemployment rates in the Bay Area are under 4.5%, the lowest in almost 20 years. The Bay Area remains a highly desirable place to live and as long as the economy remains strong and inventory supply is limited, you will continue to see a strong seller's market.   
Q: Which woman inspires you and why?
MM: My mother Melinda, Professor Emeritus of Ethnic Studies, Mills College. My mom decided to go back to school to get her education after she divorced my dad. She was a single mom with two children under age 6. I later learned she was accepted to Princeton, Harvard, & Yale, but chose UC Berkeley to remain close to extended family. She went on to earn a PhD and modeled that you can achieve greatness by taking the first step. 
Q: What are some of the challenges you feel women face today?
MM: No one wants to hear the "S" word, but sexism is still a reality and that means everyone has a responsibility to the next generation to stand against injustice. This should be done in both overt and micro-expressions. We are truly stronger together! 
Q: What advice would you give to young women who want to succeed in the workplace?
MM: Do your best to find a mentor who pushes you to learn and grow. Don't be afraid of asking for support. It's critical to surround yourself with smart people who innovative. You are either growing or fading.   
Q: Can you offer advice to parents with daughters graduating from high school?
MM: My two kids are not yet in high school but from my own experience with education, I would encourage parents to help their daughters take advantage of internships and entrepreneurial incubators. Experiment to discover your passion. Whatever your passion is, find an organization and mentor who can foster it. 
Q: What would you say is your greatest professional accomplishment thus far?
MM: Growing my business over 300% last year and showing my kids that women can excel at business. My nickname at home is lady boss! 
Five Things About Megan Micco
1. If you could talk to one famous person past or present, who would it be and why?
Can I choose two? Fran Leibowitz and Michelle Obama. Wit and role model. 
2. What inspires you?
Being surrounded by a variety of smart people. I love to be challenged and to learn … that only comes when you interact with a heterogeneous group of people who are intellectually curious. 
3. Can you share with us some of your hobbies?
Reading, road cycling in the Berkeley hills, and cooking for my loved ones. If I deliver food to you, you are family!
4. Where's your favorite city?
Corsica and Mexico City. The beauty of Corisca is unparalleled, and Mexico City has such a rich history and culture.  
5. What book are you currently reading?
I read voraciously. I have a stack of at least five books on my nightstand at all times. Recently, I have been revisiting classics I glossed over in high school – Ethan Frome, Butterfield 8, and Age of Innocence to name a few. I'm a huge fan of Ta-Nehisi Coates.
What's your motto?
"Maybe means yes but it takes longer." 
Megan Micco, at age 4 
Broker Associate | CalBRE# 1930373
megan@meganmicco.com
M: 510.708.9952
www.meganmicco.com