She's Committed to Providing the Compassionate, Experienced Legal Assistance you Deserve Meet Attorney Traci J. Pickering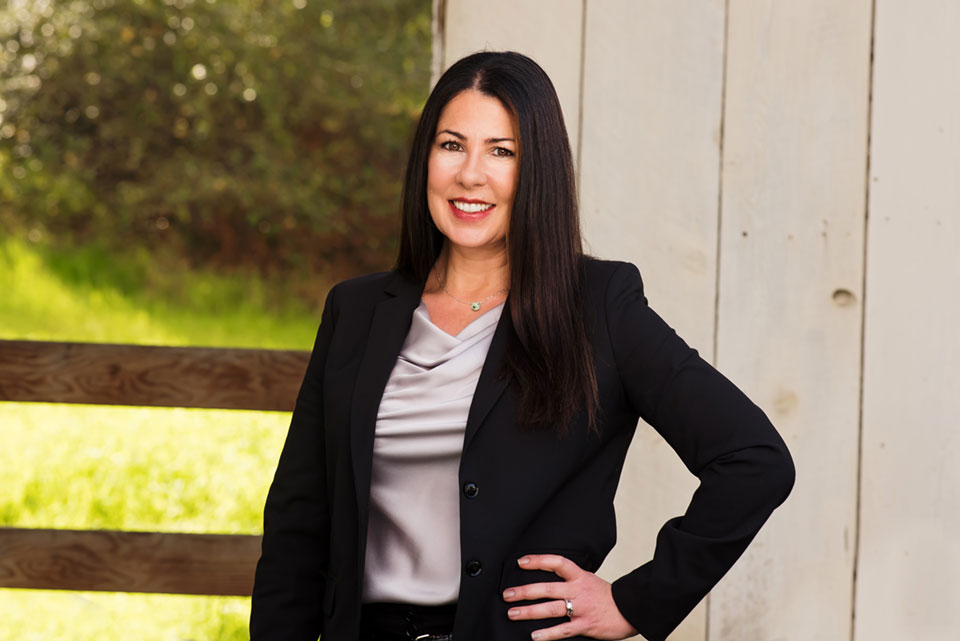 Q: When you were 10, what did you want to be when you grew up?
TJP: Trying to put myself back into my 10-year old mind, I'd say I probably wanted to be a professional track athlete.
Q: What expectations did you have after graduating and receiving your law degree?
TJP: I expected to make partner while still being able to have a family and life outside of my career. I expected that if I worked hard, I could be great at both – advocating for people and being a wife/mom.
Q: Why did you decide on Family Law as your area of expertise?
TJP: This choice of practice literally fell in my lap. I landed a job at one of the top Bay Area corporate law firms in Palo Alto during law school and worked there as an associate in the Corporate / M&A group immediately after law school. However, I was missing the connection with clients that I realized would only come from a more one-on-one relationship with them vs. negotiating IPOs and liquidation events. I was put in touch with a family law attorney that was looking for an associate to come on board that understood the transactional financial side of divorce (stock options, RSUs, equity compensation, etc.). I was expecting my first child, literally killing myself with hours at the firm and I thought a change might be good. So, I took a chance, shifted gears from transactional practice to family law and have never looked back. It just fits with my personality and I love the one-on-one connections with my clients. 
Q: If we interviewed all your past clients … what is "one" common word that comes up when they describe working with your law firm?  
TJP: Compassion. At my firm, it is clear that we genuinely care. People can feel that – and that helps ease some of their fears and anxiety when going through such an emotional and difficult time in their lives. 
Q: What's one lesson you've learned in your career that you can share with our audience?
TJP: Always have an open mind to change and be willing to grow. I'm constantly learning – every day brings new faces, new issues and new challenges. 
Q: Which woman inspires you and why? 
TJP: My sister, Lori. 
Q: What are some of the challenges you feel women face today?
TJP: Open bias. 
Q: What advice would you give to young women who want to succeed in the workplace?
TJP: Go after that dream – whatever it is in your career – and then go get it with class. I think that being combative when faced with adversity and bias doesn't necessarily give us the end result, we are seeking to achieve. Take the high road and keep your eyes focused on the end goal. We deserve what we work so very hard for – so go get it and be kind doing it! 
Five Things About Attorney Traci J. Pickering

1. If you could talk to one famous person past or present, who would it be and why?
There are too many. Cotton Mathers – I'd want to know what the heck he was thinking? 
2. What book are you currently reading?
Outlander…for the 10th time. I'm a sucker for historical fiction. 
3. If you were a superhero, what would your special powers be?
I'd have everything Jack Jack (Incredibles) has. 
4. What app can't you live without?
Strava.
5. Favorite dessert?
Cannoli from Mike's in Boston.