With Personally Tailored Service, Your Case Gets Her Full Attention! Meet Silicon Valley Attorney, Natalie Daprile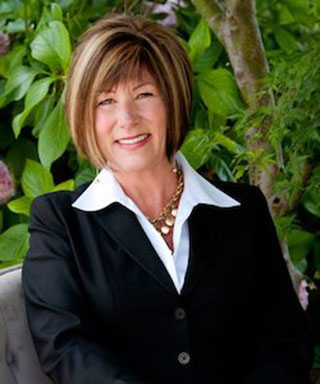 Q: When did you know you would pursue a career in the legal field?
ND: For as long as I can remember I wanted to be an attorney.
Q: Can you share with our audience the type of cases you generally handle? 

ND: For the last 28 years I have specialized in family law. We handle Silicon Valley divorces, premarital and post-marital agreements, custody, support, and domestic violence.  

Q: What is your approach or philosophy to winning or representing a case?
ND: What separates me from other attorneys is that I implement a strategy in every case, as every case has its own set of facts and each client has their own goals. I provide realistic expectations and focus on good communication with all clients. Having a great office manager, two experienced paralegals and two experienced associates assisting me enables us to provide each client with the level of support that they desire.  
Q: Can you share with us some of your other work experience with the IRS and SF District Attorney's office?
ND: During law school I worked for the IRS for a year. I worked on interesting tax issues … divorce has many tax implications for which I have a solid understanding and even enjoy. When I worked for the DA there was one admin for around 20 attorneys and there was a lot of inefficiency. That was 30 years ago and I'm sure things have improved and the DAs work very hard, but it steered me toward private practice.
Q: How you manage your work-life balance?
ND: I am married and was fortunate enough to adopt three children. Work-life balance is critical to me. I support a happy family life in my firm, as we have seen four weddings and the birth of 5 babies. The members of my team each have different hours that support their family needs and I work from home on Fridays.
Q: What advice would you give to young women who want to pursue a career as an Attorney? 
ND: I have mentored many of my children's friends as well as extended family members who are interested in law. I advise them to volunteer in different legal fields and do internships to get different experiences in different areas.  
Q: Can you tell our audience one of your most memorable moments your career?
ND: As a divorce attorney there is never a shortage of stories. I have represented famous music stars to porno stars to the more common engineer case. However, two memorable events stand out. The first took place many years ago and as I was walking into court for a custody trial for two young children, my client told me for the first time that she was a prostitute. The second happened more recently with a senior Apple Computer executive. He determined that a work meeting was more important than his divorce trial and he left in the middle of it!
Q: What are some of the challenges you feel women face today?
ND: Women in family law have come a long way in the three decades I have been practicing. There are many women working part-time and many female judges. However, women still account for the primary parent in charge of the home and children.
Four Things About Attorney Natalie Daprile

1. If you weren't doing your current job, what would you be doing?
I would likely be specializing in a different area of the law. If I was not practicing law, I would likely run a nonprofit.
2. If you were a superhero, what would your special powers be?
I could read people's minds.
3. What place you always dreamed about visiting?
I live for the moment and have traveled all over the world. If I have a dream, I make it a reality. I'm on my third bucket list this year and that is more of Asia and Africa.
4. Favorite dessert?
I prefer wine over dessert.