The Woman Behind Divorce Asset Division: Meet Karen D. Sparks, CDFA®, J.D.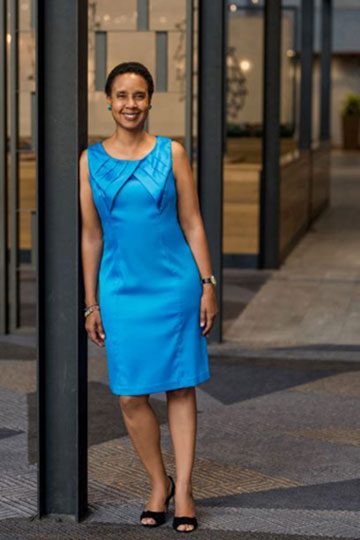 Q: For those in our audience who not familiar with a Certified Divorce Financial Analyst® can you share with us some of the services you provide?
KS: Fundamentally, A CDFA® works with individuals and couples who are in the process of divorcing in a cost-effective manner to provide education and analysis to help them work through and understand the inevitable financial issues in an impartial and supportive environment.
Core practice areas include but are not limited to: Complete financial asset review and analysis, settlement projections, tax implications for support, real property and investment assets, analysis of retirement accounts, real property offsets or buyout and other areas of asset distribution including post-divorce tasks. These aforementioned areas are all handled with the specific goal of facilitating the divorce and separation process. 

Q: How long have you been a Certified Divorce Financial Analyst®? Why did you choose this profession?
KS: Next year will mark 10 years in my practice as a CDFA® and the owner of Divorce Financial Strategists™.
My personal story involves the decision to divorce when my daughter was about 3 years old. I was on the receiving end of circumstances within my marriage at that time which carried many negative data points for emotional, psychological and physical trauma. Because of this history, I understand the many facets of what families may have to deal with in this space.  

Prior to obtaining my certification and taking this step in my professional life, I worked for over 20 years in the legal field providing senior level paralegal support and in the business sector as a CFO/Business Manager providing all aspects of financial oversight and project management support. 

During this time, I would encounter associates, friends and colleagues who were dissatisfied with some or all of the financial decisions they had made in the divorce settlement. This dissatisfaction was generally centered around being pressured to make a choice, not really understanding all of the implications of retaining or dividing certain marital assets, experiencing remorse surrounding the retention of real property and/or investment assets, spousal/child support and post-divorce budgeting.

As a result, I had a desire to create a space where clients could work on this part of the divorce path and have an opportunity to create the allocations that work best for their family. My goal with each client engagement is to assist in a thought process that is best described as follows: Knowledge reduces stress. The absence of stress fosters more informed decisions. Informed decisions create confidence and peace of mind. Peace of mind leads to a strong life during and after divorce.

Q: What are some of the organizations that your affiliated with?
KS: I am a member of the San Mateo County Bar Association, the Palo Alto Bar Association, the Institute of Divorce Financial Analysts™, and the Association of Divorce Financial Planners. Additionally, I serve as a Fee Arbitrator for the San Mateo County Bar Association's fee arbitrator program.
I also served as a director to the Board of Directors for the Association of Divorce Financial Planners from 2015-2018
Q: Divorce is always very emotional, especially when children are involved. It must be a difficult job to get clients to focus on their financial goals … what is your approach to help them?
KS: Each client engagement has different energy. An important starting point for me is to determine the concerns and priorities for the family post-divorce. Sometimes just being able to verbalize thoughts and know that you are being heard is a stabilizing force. 
Navigating through our work in client sessions, I will often notice certain recurring trends in behavior and responses that require the professional input of one of my allied professionals so I  will make these referrals as needed. This ensures that we can stay engaged on the asset discussion while other potentially competing emotional issues are being addressed appropriately by the right professional.
As we continue the journey through the divorce finance analysis tasks, I am intentional about making sure there is education regarding the impacts of allocation decisions. There are opportunities to create different versions of projections for division and settlement so that the appropriate choices can be decided for that family.
Q: Tell us about the book you Co-authored "Stress-Free Divorce" Vol. One. Can we expect Vol. Two soon?
KS: It was very rewarding to join my colleagues in this project which benefitted Junior Achievement. Readers can gain insight from a wide array of family law professionals including attorneys, mediators, mental health advocates, and divorce finance analysts. I chose to present information on the topic of spousal support/alimony, which is an area of divorce finances that bolster concerns about lifestyle changes.
The publishers have continued this format with additional family law professionals in subsequent volumes in which I have chosen not to participate.
Personally, however, I am working on a new book offering in 2020 with a unique spin on women and finances.
Q: What's one lesson you've learned in your career that you can share with our audience?
KS: Always use all of your knowledge, education, and experience to craft the life journey that suits you and not what others think you should be doing. The concept of career can have many iterations so remain open to what life brings and don't hesitate to take a road that may seem less traveled … this is where you often find your greatest blessing and fulfillment.
Q: Which woman inspires you and why? 
KS: Well, actually my inspiration draws from my African American heritage as reflected in my mother, my daughter Bobbie and all the other women in my family past and present.
So much of who I am derives from their faith journey in God, their strength, their perseverance, their sense of humor even during hard times, and their dedication to family. 
Q: What are some of the challenges you feel women face today?
KS: There are the external challenges of compensation equality, ethnic discrimination, work/life balance, respect and the ever-shifting glass ceiling.
However, the internal challenges are tougher to conquer. As women we are very good at what I like to call the DON'T LIST: 
We often don't take the time to consider what motivates us. 
We don't accept that we can't be all things to all people.
We don't own that fact that it really is okay not to be okay.
We don't take the time to reflect on why we do what we do, why we are in certain situations or relationships.
We don't take time for self-care.
Conquering the internal challenges will not automatically fix the external challenges but I believe that doing so will open a window to developing a more meaningful life experience.
Q: What advice would you give to young women who want to succeed in the workplace?
KS: Know your value and don't allow others to dilute that power by attempts to undermine your self-esteem. Always lead with strength and finish with humility. Know and own your limits. Be open to learning and improving. Never compromise your morals, principals or character.
Q: What's your advice for women in male-dominated fields?
KS: Stop trying to prove a point. Instead BE the point. Know what you want and stick to your convictions. If you are not getting what you need from an employment opportunity don't be afraid to leave and start your own business or take an opportunity elsewhere. 
Your mental, emotional and physical health will thank you.
Four Things About Karen D. Sparks
1. If you could talk to one famous person past or present, who would it be and why?
Madame CJ Walker. She was born in the late 1800's on a plantation in Louisiana amid the economic, racial, social and political pressures and fears of coming of age post the 1865 Emancipation Proclamation. She was a civil rights trailblazer, one of the first successful female African American entrepreneurs and a social philanthropist, often sharing her knowledge so others in her community could build wealth.
2. Who had the most influence on you growing up?
My parents. They created and executed a solid blueprint for family and professional life that I follow to this day.
3. Favorite dessert?
Well, actually for me there is always more than one favorite. My top three are pound cake, cobbler and sweet potato pie.
4. What's your favorite Food to cook?
I love food and I love to cook. As a child growing up, I was always the one watching the cooking process from family members and family friends. As a result, it is difficult to identify just one favorite food because I enjoy making family favorites, trying new recipes, and crafting interesting spins for regular dishes. Baking is a favorite hobby as is preparing meals for family and friends.