Our Exclusive Interview with Kari C. Nadeau, an American Physician-Scientist Focused on Allergy & Asthma Treatment at Stanford University School of Medicine.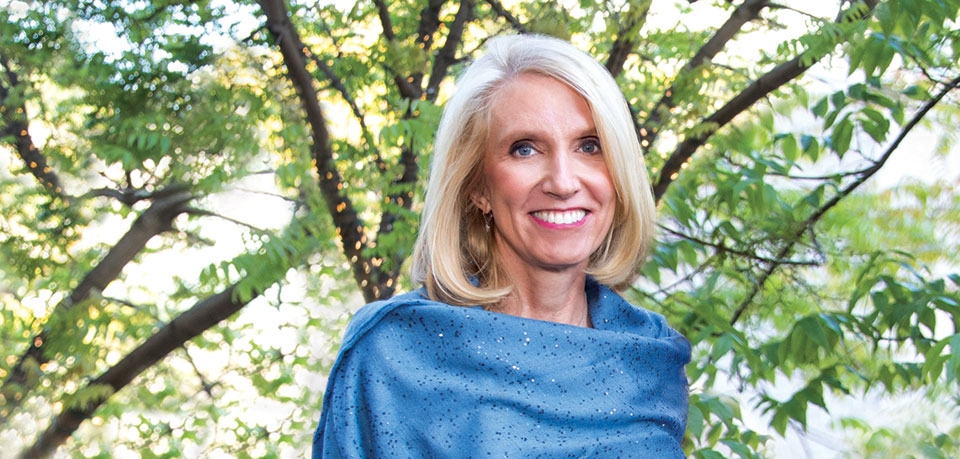 Q: What impact do you feel your work has had on the food allergy epidemic?
KN: Through amazing teamwork at our Center and work around the globe with academics and with outside agencies like the NIH and the FDA and industry, our work has led to new food allergy therapies, including multifood allergy therapy. In addition, we have worked on prediction and prevention which is important to try to decrease the food allergy epidemic. 
Q: What types of innovations in the food allergy space can we expect over the next three years? Five years? Decade? 
KN: We always think about improving patients' lives through innovative research and compassionate care. We hope to use precision medicine to help patients effectively. In the near future, it is possible that a gene therapy vaccine will be introduced. We are also looking into using other biologics that might be safer and might be able treat food allergy patients of different ages. There is also the possibility of multifood OIT which is better than single food OIT. 
Lastly, we want to get better at diagnostics and prognostics so that the food challenge becomes obsolete. I am glad that FARE (Food Allergy Research & Education) is a supporter of these efforts as well. Overall, I am very excited about the future.

Q: What do you believe the general public should know about the food allergy epidemic that they aren't already aware of? 
KN: To reduce the risk of food allergies, I believe exposure to dirt, taking care of dry skin, diversifying food choices, and using less detergents will be helpful. We want parents to introduce foods early in an infant's life to reduce the risks of food allergies. In addition, the public should be aware of therapy and safety in OIT and use clinics that have board certified allergists who use peer reviewed papers and published techniques and are transparent about dosing.  
Q: After high school, where did you feel your career path would take you? 
KN: I wanted to be a doctor and a researcher. I knew I wanted to dedicate my life to the lives of others through science and medical knowledge. 
Q: What's the greatest fear you've had to overcome to get where you are today?  
KN: In my young life, my greatest fear was not being able to pay for college, medical school and graduate school. I was very happy to get scholarships to get me where I am today. I am incredibly grateful to women mentors. 
In my current life, my greatest fear is to not let anyone suffer from near fatal diseases like asthma and allergy. It brings me pain to hear about children and adults who are not safe because of inaction or because of poor access to care. We are trying to work with others to overcome this fear.

Lastly, I often am afraid not to fail but to shine. I don't want to make others feel less because that is never true (i.e. no person is less than another). But I realize now that by shining and letting our team shine at Stanford, that others –especially women throughout the world--have felt they can shine too. It is a humbling and privileged opportunity to try to be a role model. 

Q: What's one lesson you've learned in your career that you can share with our audience?
KN: I have learned to fight and not give up, and to be tenacious and perseverant. To fight for what is right is never wrong. I have learned that being a strong advocate for patients, for trainees, for women, and for minorities is a privilege and a great need.
Also, the other lesson, from my mom---it is nice to be important, but it is more important to be nice. It is not about titles or about power, it is about being grounded with the people you care about, treating people with respect, equity, compassion and fairness; this is always the right thing to do. Help others excel so they can succeed and reach their goals. 

Another lesson- it takes a village. Whether that means having an amazing partner who loves you unconditionally. Or if you have children, hire and work with good caretakers. Take care of your nannies. Your children's nannies are critical to success and safety of the whole family. 

Q: Can you tell our audience one of your most memorable moments your career?
KN: "Science discerns the laws of nature, industry applies them to the needs of man" (Rotunda of Chicago museum of science and technology).
When I filed patents and started companies with other women and men, I was so excited. I still pinch myself today thinking about it. That is so memorable to me…. to take something from nothing, which is all based on ideas and hard work and research. It takes team science, not one person.

We started four companies, three of them co-founded and run by women. Each one of them is different and I am proud. All are aligned with helping food allergies and it is very exciting for me to see our science make a deep, wide and long-lasting impact to help patients and their families. 

Q: Which woman inspires you and why?
KN: Harriet Tubman. She fought for her freedom, saved her family, fought for the safety of children and adults and the future. She never gave up and she kept to her strong principles. She was selfless and stood up for her rights and the rights of others. She never put herself down and she believed in herself. That helped her accomplish the things she did with fortitude and singular direction. 
Q: What are some of the challenges you feel women face today?
KN: The lack of respect, lack of equal opportunity, sexism, and financial inequality are the biggest challenges women face today. I also think women tend to be more insecure about learning things than they should be. They can learn anything at any point in their lives. 
There are countries, religions and cultures that subjugate women and other minorities, and this is a huge challenge that we should work on as a global community of women. When women in a country are educated (to high school level), the life expectancy increases in that country.

Injustice anywhere is a threat to justice everywhere. Injustice is our biggest challenge. We need to support each other and others. 

Q: Do you have any advice you can share for those women who may want to pursue a career as a Doctor?
KN: It is a career for a lifetime and it is always satisfying and challenging. It is a career that you really need to try out first and see if you like it. I love it but it is not for everyone. People say that becoming a doctor has a lot of pressure associated with it, but I find that pressure to be a privilege (as Billy Jean King said). The opportunity to take care of others is an amazing privilege and you need to work hard to earn the trust and respect of others. And as a doctor, it is important to work with other women and men who are part of your medical team. No one woman or man can do it all.   
Five Things About Dr. Kari Nadeau:

1. If you could talk to one famous person past or present, who would it be and why?
I'd choose someone in the present so that if I do actually get the chance to talk to them, I can hopefully make an impact in the here and now. I'd choose the head of the WHO, Tedros Adhanom, to get people to focus on preventing disease, empowering women, educating women, and learning about how to mitigate and adapt to climate change. Millions of women and children are now refugees because of climate change and civil unrest. We need to protect their rights and their health and protect their safety. The WHO can quickly implement change in health care and education, compared to other organizations. 
2. What book are you currently reading? 
I read about three books at any given time, some on Audible. 
How to Raise Successful People by Esther Wojcicki
The Guardians by John Grisham
Modern Sentimentalism by Lisa Mendelman
3. What's the best advice anyone's ever give you?

Preparedness by Edwin Markham 
For all your days prepare,
And meet them ever alike:
When you are the anvil, bear—
When you are the hammer, strike
"Patients are your inspiration. Your research should always come from what you learn from the needs of patients." (Dale Umetsu, my mentor)

Never stop asking why; always be curious.

Treat others the way you want to be treated.

Be the person your dog thinks you are.

You can never study too hard or learn too much.

4. What app can't you live without? 
Google Maps and Life 360
5. Favorite City? 
London