An Exclusive Interview with Morgan Gregory, a Leader in Strategy & Programs for Google Cloud's CTO Office. She has a Diverse Technical Background & a Passion for Responsible AI, as well as a Desire to Make a Difference.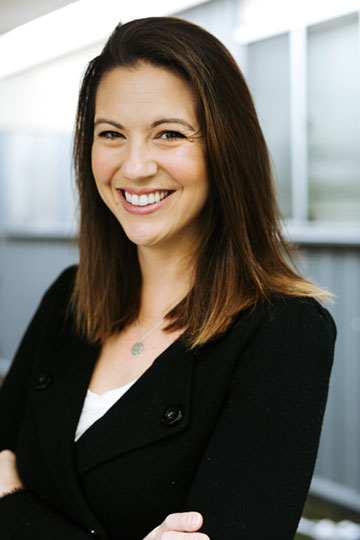 Q: After high school, where did you feel your career path would take you? 
MG: I knew I wanted to go to a university, and I knew I liked math and science, but I didn't know what my career path could look like beyond that. In my second year, I took my first computer science course thinking that no matter what major I chose, it would be a great skill to have. I didn't expect to enjoy it as much as I did, and I certainly didn't expect to choose computer science as my major and ultimately as my career path.
I mention the motivation for taking the first computer science class because my interests in computer science, technology, and now specifically AI stem from the same motivation I had back then. I'm not a technology for technology's sake person; what I really care about is the application of technology and the impact it can have on businesses, industries, and societies. I also have an interest in ensuring those impacts are positive and inclusive.

Q: Your education took you from British Columbia to Massachusetts … can you share with us why you chose these Universities? 
MG: This may not be the case for everybody, but certainly for me growing up, the ideas I had for my future were largely shaped by the examples I saw around me. In my family and in my community, there weren't a lot of people that went away to university. I grew up in Vancouver, Canada and there are some top-notch schools in the city. It felt more like a given that I would go to UBC.
After I graduated and had a few years of work experience under my belt, I started thinking about the next step in my career. I wanted to augment my technical experience with a business school education. I had initially planned to continue working while studying part time at UBC, but when I ran that idea by a mentor, they suggested I apply to Harvard, Stanford, and MIT instead. The thought of applying to one of these top 10 schools hadn't even crossed my mind! There are a few pivotal, fork-in-the-road types of moments in my career, and this was the first. 

Q: What was your first job? And how did it shape or impact you?
MG: Aside from summer jobs or part time jobs during school, my first career-oriented job was at a small tech company in Vancouver. I started as a software developer, but within a year moved into product management. I learned a lot in those first few years, especially when evaluating infrastructure for new products, a process that essentially gave us a front-row seat to the early days of the public cloud. We ended up using Engine Yard, but AWS was just hitting the market, and I could see the potential impact of this technology across all industries.  
I kept an eye on the public cloud market, and ultimately joined Google because I could see they were about to become a major player. I wanted to contribute to that journey.

Q: Can you share with our audience, your duties managing strategy and programs for Google Cloud's Office of the CTO?
MG: It might help to first explain what the Office of the CTO (OCTO) is. We're a small team of senior technologists that partners with the technical executives of some of Google Cloud's biggest and most strategic customers, through what we call collaborative innovation. We work with these customers to understand their business priorities, and then together find new ways to achieve those using technology (including Google Cloud products). One tangible example of this was when we worked with a Financial Services organization to help them reimagine customer support. This collaboration was so successful that we ended up creating a new product called Contact Center AI. You can read more about the journey here.
My duties have changed a lot since I joined the team about four years ago, when the team was just forming. We had a high-level objective but a lot of work to do. During the first year, I focused on defining the team strategy and operations, and building programs to support both. We had to build the machine that was OCTO. 

Over the past two years, we've moved from building the machine to largely running and fine tuning it. This shift has freed up a portion of my time to get back to my technical roots. Over the past year and a half, I've really enjoyed working with some of our biggest brands as they think through adopting and implementing AI to address some of their biggest priorities and opportunities. 

Q: I noticed you have a side hustle in AI … maybe you can tell us more about this? I've been a student of AI since the Great Recession. We've seen a lot, however there's much more to come … good and perhaps not so good with job losses. On one side, we could live long healthy lives with the many advances to come … the other side, we could be a jobless society for years to come. Any predictions you can share with us?
MG: First, let me say that I feel so fortunate to be at a company that's leading the industry in so many ways. I see the amazing application and potential of AI almost daily. Last month, we saw an AI application that could identify breast cancer more accurately than doctors, and last year, I worked with a team that built an AI system that could predict floods faster than currently-used techniques, giving people more notice in the event of an evacuation. I'm so inspired by the rapid pace of innovation in AI and the explosion of applications that are truly making our world better.
In terms of predictions, I'm seeing hints of two big shifts with respect to AI: increasing the transparency of models and increasing the diversity of teams building the models. 

Increasing transparency means giving users a better understanding of how a model works (e.g., model cards are like nutritional labels for AI models), or better explanations of how a model arrived at the conclusion it did (e.g., an explanation could highlight a bird's beak or wings to show how it arrived at the label "bird" for a given image). This is critical in addressing potential fairness or safety issues (for more on fairness in AI, here's an article I wrote on the topic). 

And the industry is increasingly understanding that we need a diversity of voices at the table when we build AI systems that will impact large sets of people. At research conferences I'm seeing academics from many disciplines, not just computer science, come together to provide different perspectives on a single issue. I'm seeing my colleagues look to lessons learned in other industries to define audit frameworks for AI models. I'm seeing teams finding ways to bring in people of all backgrounds, genders, races, geo-locations, and many other dimensions of diversity, for the primary purpose of building better products and solutions that work for everyone.

At Google, we've published and operationalized a set of AI Principles. I think this responsible approach to AI will become central to AI development across all industries and use cases.

Q: Can you tell our audience one of your most memorable moments your career?
MG: Last year, I was given the opportunity to deliver the afternoon keynote at our Seattle Cloud Summit. I had been working on our partnership with the NASA Frontier Development Lab and had the honor of sharing some of the amazing results that the cross disciplinary teams achieved in just 8 weeks using AI on Google Cloud. 
There were two things that made it so memorable: 1) it was the first time I had given a talk in my professional career, and it was a keynote to an audience of 1000!; and 2) at the end of the talk I introduced the speaker for the second half of the afternoon keynote—Dr Mae Jemison, an actual astronaut and the first woman of color in space. As I was walking off the stage, I shook hands with Dr Mae Jemison and I'm pretty sure I held on to that handshake just a fraction of a second longer than was socially acceptable. I wanted to soak up that moment as long as I could!

Q: Which woman inspires you and why? 
MG: Do I have to choose just one? I am inspired by so many women! 
I'm so inspired by my two best friends, Kerry Lawrence, a fashion rep, and Leanne Spanza, an artist. Kerry has a keen business sense but more than that is a connector. She forms, cultivates, and maintains relationships in a way that seems effortless. She also has more side hustles than I can count and seems to fit 3 days into 1. Leanne has turned her passion for painting into a business that brings joy to so many people. She's authentically herself at all times, and prioritizes family, friends, fun, and experience whenever possible. 

My family has inspiring women everywhere I look. Just one example, my cousin Ainsley Rose started a sustainable swimwear company in Vancouver (6 recycled plastic bottles go into every suit!). I'm in awe of her creativity, her commitment to sustainability, and the personality that she's infused into her brand.

And all the women that I work with at Google. Aside from inspiring me with their passion and accomplishments, there's a shared experience and a sense of community there. The support and strength that I draw from them is immeasurable.

Q: What advice would you give to young women who want to succeed in the workplace?
MG: Pick the right team and pick the right partner. Sure, there are a ton of things you can do as an individual to drive your career, but if you're not structurally set up for success both at work and at home, it's going to be much more difficult to thrive.
I've been on teams that sounded good on paper, but that had a leader that either didn't have the domain expertise to lead that particular team, or that didn't have a good track record of helping women grow in their careers. These teams are hard to spot from the outside, but once you realize you're on one, it's best to move on. All of the success that I've had in my career has been with teams that have a strong leader, supportive, collaborative teammates, and plenty of high-impact opportunities to go around.

If you choose to be in a relationship, having a true partner is one of the most important things you can do for your career. My husband is a true partner. This has always been important to me, but it came into much sharper focus after we had kids. Our goal has been equal partnership at home, and with our first baby it started with a suggestion he picked up on a podcast: I would be responsible for "inputs", and he would be responsible for "outputs". Today, a small example: he does daycare drop off; I do pick up. We also flex, when one of us has a busy week at work, the other will take on more at home. Without his support and partnership, I wouldn't have the energy or mental capacity to focus on my career in the ways I do today. And he says the same about me.

Q: What do you like the most about living in the Bay Area?
MG: The weather! And the vibrant tech and entrepreneurial community. I noticed it for the first time when I came to the Bay Area on a "Tech Trek" while in business school. There's such a high concentration of people that are interested in technology and innovation here, the conversations that I find myself in are inspiring and surprising for this very reason and I love it.
But let's be honest, the weather. After a couple of decades of Vancouver rain and 4 years of Boston winters, I do not take a day of sunshine and warm weather for granted here.

Five Things About Morgan Gregory

1. If you could talk to one famous person past or present, who would it be and why?
Geena Davis. 
In my spare time, I've been trying to make progress on a personal goal: to try to facilitate change in children's publishing. I'd love to see an option, at the point of purchase, for people to choose the gender of the protagonist in children's books (when the characters are non-human, like trucks or diggers or monkeys). 

Since having my first daughter, I've noticed how few children's books feature female characters—in fact, I saw a stat that only 31% of children's books feature a female character. There are many ways to move this stat in the right direction, including all the new books I've been seeing with diverse characters. But another seemingly fast and easy way would be to offer some of the popular children's books with different pronouns: she instead of he. My husband and I make these changes when we read to our daughters, but it would be amazing to have a pronoun option when buying a book.

I'd love to talk to Geena Davis to learn from her journey with Geena Davis institute and understand what worked and what didn't when tackling this same issue of representation in film.

2. What were you like as a student? 
Studious.
3. Do you have a hidden talent?
I can stand-up paddleboard (SUP) with a wiggly toddler on the board without falling in the water! We love getting outside on the weekends and in the summer, we can often be found kayaking or SUP-ing.
4. What app can't you live without?
WhatsApp, Instagram, Google Photos— those three apps help me feel connected to family and friends when we live in different cities. Also, Pocket Casts—I listen to podcasts on my commute every day.
5. If they made a movie of your life, who'd play you?
Kristen Bell! Probably not Kristen Bell because we don't look alike, but that would be a dream come true. Ever since the sloth video she shared on Ellen, I've just loved her.
Twitter: https://twitter.com/morganjgregory
LinkedIn: https://www.linkedin.com/in/morganjgregory/