She Shares Her Passion With The World As An Avant-Garde Book Reviewer & Book Vlogger. Meet Silicon Valley CEO & Founder Of Enchant By Parisa, Parisa Mirza-Khan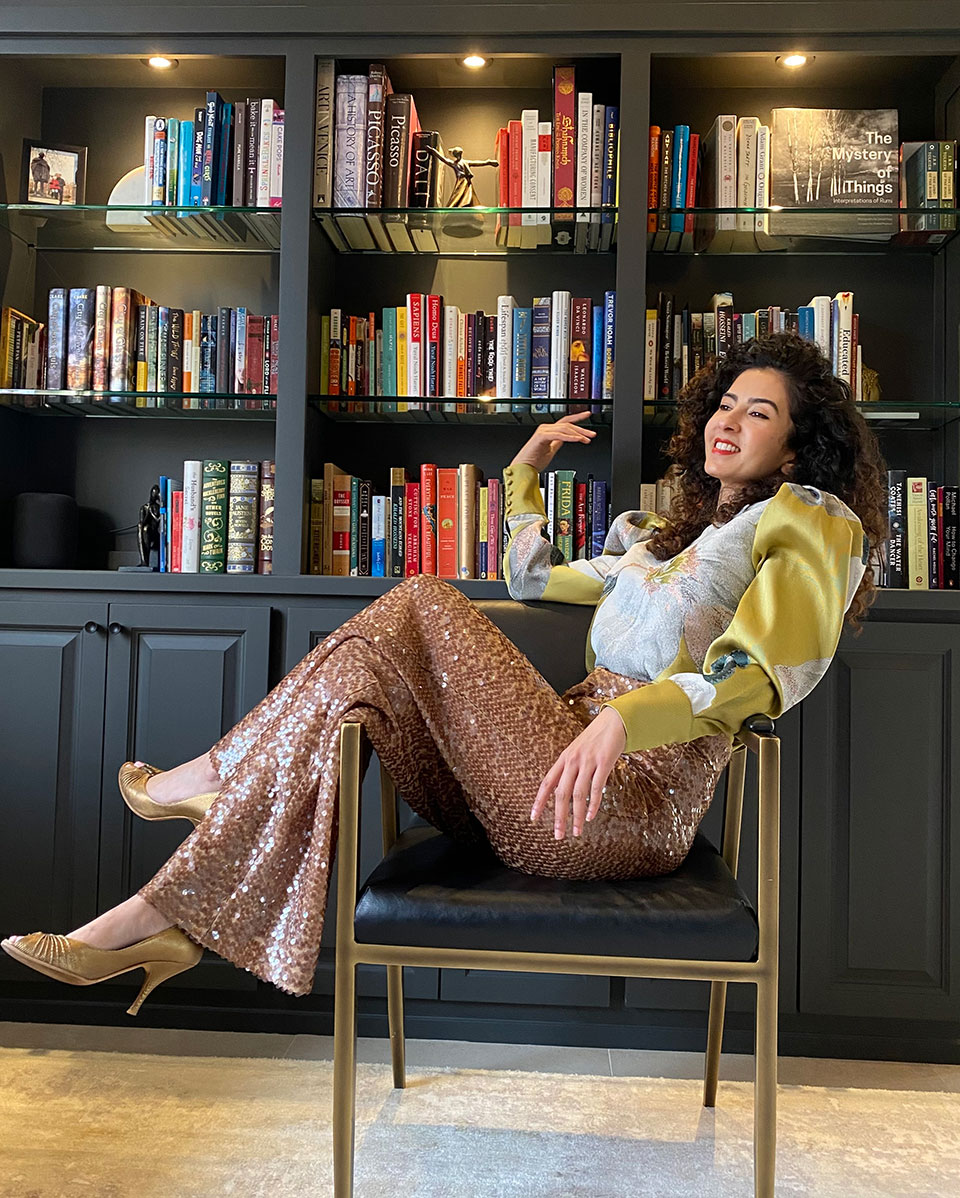 Q: So, before we jump into specific questions about the business, why don't you give us some details about you and your story.
PMK: Hi, I'm Parisa. Thank you for featuring me in your wonderful publication. It's an honor to be part of the Bay Area Women's Community. I am humbled to be amongst such dynamic women. It is so wonderful to see all the astounding things women are doing. I am a passionate bibliophile. I love books and sharing what I have read with people and hearing their perspectives and ideas. Two years ago, in 2018, I started sharing my passion with the world on social media platforms. I share weekly Book Reviews in various forms such as flash book reviews, IGTV and YouTube videos. 
Additionally, I have a penchant for fashion, travel, and art. I fuse all elements and provide inspiration for an eccentric lifestyle. My content is an avant-garde blend of reading, fashion, and social media trends. My goal is to empower my audience and enrich their lives with exposure to books in a fun and creative way. 

Empowerment and being part of a community is something I take pride in. I want to enrich viewers' lives through knowledge and awareness, and by encouraging them to read and explore new territories. I support the reading and fashion community by participating in partnerships and collaborations, and I have done IG Lives and interviews of authors to support their books. In 2020, I further expanded my passion and launched a company by the name of 'Enchant by Parisa'. It is an online e-commerce shop, selling book novelties such as mugs, home decor and exclusive designs. It gives me great joy that many collections bring awareness to social issues and that partial proceeds of each purchase are donated to these causes. 
I reside in Silicon Valley with my husband, 3 kids and our dog. I am on the board of Development in Literacy, a non-profit organization to help educate girls in Pakistan, as well as The Khaled Hosseini Foundation, a non-profit organization to aid Afghan refugees. 

Q: Can you share with our audience how your passion for books has led you to be where you are right now? 
PMK: Cliches seem so exhausted, but they do hold some truth; "Follow Your Passion" sounds passe, but the irony is that it is true. When you follow your passion, work doesn't seem like work– it feels like you are knee deep in your hobby. You may get overwhelmed at times, but that feeling isn't annoying. It's more like a challenge that you feel you can achieve. I am here because of my passion. 
Q: Can you tell us about the success you have experienced as an influencer?
PMK: I often struggle with both of the word's "success" and "influencer." I don't necessarily want to "influence" anyone. Rather, I would like to be a source of inspiration and motivation, rather than beguiling people and tricking them into wanting to emulate a certain image. Success, in my books, is a relative word. To me, success means getting my perspective heard and starting a dialogue with others. And yes, I have been able to reach more people by supporting others in the same cause. Collaborations, interviews, sponsorships, and shout-outs have all provided the platform to spread my message.  
Q: Tell us how your book novelty company, Enchant By Parisa is doing.
PMK: It is doing really well. Its website is www.enchant.store. It's my brainchild and there are so many angles to it that resonate with me. Firstly, it is a bibliophile's best place to shop. If you're not into books, there is always someone you know who is and you can find something for them. Secondly, there are so many causes that are addressed through exclusive designs made specifically for Enchant. For example, there is a "Black Lives Matters" collection, from which partial proceeds are donated to the NAACP to counter the injustices minorities face. We came out with another collection right before the election, "Your Vote Matters". Many people took advantage of the shirts, mugs and accessories supporting this campaign. 
Q: I know you have a fondness for fashion and art. Tell us how you blend them and social media trends in with reading? 
PMK: I am a very visual person, and Instagram and TikTok are all about instant gratification and visual euphoria. With book reviews, I'll do a Flash Book Review and use fun and trending filters. I'll share books with songs and fashion and tie the two together with a common theme. I'll do a meme video and give it a bibliophile vibe. I'll use fun effects and make books disappear. I'll change multiple outfits and books in mere 15 seconds. 
Q: Which people or books have had the most influence on your growth and why?
PMK: Books have so many genres: Nonfiction, Fiction, Historical Fiction, Fantasy, Horror... 
I have mostly stuck with Nonfiction and Fiction. In Fiction I include Historical Fiction and just recently I have started reading Fantasy. It's quite good. I switch between the two and I feel my audience likes the switch up and react to it in the same fashion. I stay away from Horror– I am a scaredy cat.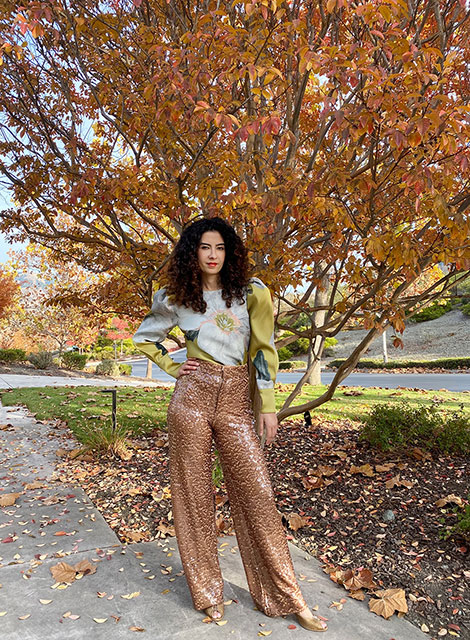 Q: Can you tell us how you manage your work life balance?
PMK: In the beginning it was out of control. There was no balance. I was overwhelmed and my goals were through-the-roof ambitious. I wanted to work 24/7. Now, I have calmed down significantly, although the pandemic has really worked in my favor. Staying at home all the time gives me more time to work! All jokes aside, I truly cherish family time. Nowadays, everyone is home, so I see my husband and kids more than I ever have. I work heavily from 9am-5pm. After that, it's all about family. We cook and eat together. We also have a tradition of watching a couple shows on Netflix together. These days it's New Girl. It is hilarious! Work/Life Balance is relative and there is no right or wrong answer; it's whatever works for your family. Whatever your combination, the balance is imperative. I also include fitness and meditation in my life as well. This way I don't feel burned out. 
Q: What's one lesson you've learned in your career that you can share with our audience?
PMK: Never be afraid of challenges. Believe in yourself. I used to vocalize my dreams and goals, and I would have people laugh at me and say "sure, you will." Create that fire in your belly and go full force, and don't take NO for an answer. If one option doesn't work, try a new one. It's not an overnight success. You have to work at it. It takes baby steps, and there are failures. Many failures, but you learn from them. It's a learning curve. One step backwards but two steps forward. Positivity is key! 
Q: What are some of the challenges you feel women face today?
PMK: They have really had to work hard to prove themselves, their intelligence and resilience. It still isn't equal. Sadly, it is still in a man's world, but things are moving in the right direction, incrementally. 
Q: What advice would you give to young women who want to purse their dream and start a business? 
PMK: I would say, go for it! They should do their due diligence, research, come up with a business plan and pursue their dream. One great advice someone shared with me was, not to wait to perfect my idea. Instead, if you have a great idea, start the business and it will refine itself through the process. The more time you think about starting the business, that's more time away from pursuing your dream. Take the plunge.
Q: What is most important to you and why at this point in your life?
PMK: My family and kids are most important to me. Apart from my passion to read, I also want to be a role model for my kids. I want them to be proud of their mom. I want them to one day (many moons away...they are 20, 17, 9) share with their kids that their grandma was kind of cool because she was an advocate for reading books and sharing your thoughts with the world. 
Four Things About Parisa Mirza-Khan

1. What celebrity would you like to meet at Starbucks for a cup of coffee? 
I would love to meet one of my favorite authors, Elif Shafak. She is brilliant. She is an activist for human rights, a brilliant storyteller and educator.
2. Where do you see yourself in five years?
I see myself doing what I love, reading and spreading the message of books in some shape or form. I would love to start a podcast and get to know more people and hear their personal journeys. 
3. If you had to name one thing that really makes your day, what would it be?
When I don't have to cook. I would rather read, create content, or just hang out with family and friends. I love congregating for a meal. I just don't like cooking it. 
4. What app can't you live without?
There are a few– Instagram, and a new app I've found called Elevate. It's a brain sharpening app with excellent graphics and information. Splice is also a great editing app. I just started TikTok and it is so addictive. I also use WhatsApp– it handles all the local and international group chats.