A Special Conversation With Richa Gupta, Chief Human Resources Officer of Globalization Partners.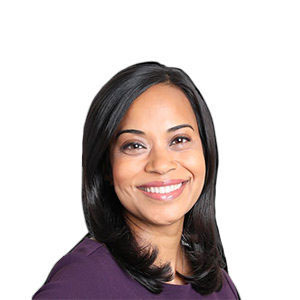 Q: Can you tell us about your background prior to joining Globalization Partners?
RG: I have been in human resources for the last two decades, helping organizations create and unlock their talent strategies, build strong global companies with a purpose and high-performing teams, curate workplaces for talent to thrive, and develop strong and empathetic leadership muscle. At Globalization Partners, I will continue my journey in being a mission-driven, people-first, pragmatic, inclusive, strategic, and kind business leader with an HR hat. I have experience leading HR in start-ups, mature, and high-growth companies. 
Before joining Globalization Partners, I served as Chief People Officer for Castlight Health, a company that is positioned as the digital front door to healthcare navigation for employers and health plans. Prior to that, I also served as Vice President of Human Resources at PayPal, and at GE Digital, I oversaw HR for their product, technology, platform, commercial, sales, marketing, and support organizations. I've also had HR management roles at Vantiv and LexisNexis. I received my master's degree in Organizational Psychology from India and my MBA from Wright State University, Ohio.

Q: What drew you to pursue a career in human resources and join Globalization Partners specifically?
RG: I knew I wanted to pursue a career in human resources so I could have a positive impact on people's lives by improving employee welfare. With my leadership experience working at start-ups, as well as high-growth technology companies, I thought I would be able to bring a unique perspective to Globalization Partners. I love our focus on bringing the dreams to the dreamers. I knew the company's mission of democratizing access to global opportunities aligned with my own life purpose and vision as an HR professional. I look forward to working closely with our CEO, Nicole Sahin, and the rest of the executive team to scale the company and the culture as we continue to meet the surging demands of remote work across the globe.
Q: Aside from growth, what else are you hoping to accomplish at Globalization Partners in 2022? 
RG: Aside from growth, I plan on improving Globalization Partners' already robust company culture. Just last month, our company was featured in Quartz's inaugural Best Companies for Remote Workers list, and more than 95% of respondents stated that our corporate culture and communication positively impacts their overall employee experience. My team and I are determined to build on this momentum as our company scales to 1,000+ employees in 2022. Our CEO founded Globalization Partners on the principle that each and every employee feels valued in their role and is engaged with the company mission, which is hiring international talent swiftly and efficiently. The stronger our team is internally, the faster we can reach our goals. 
Q: With most companies adopting a hybrid or remote work model, how do you effectively manage dispersed teams and establish company culture when employees are rarely in the same room together?
RG: To maintain a remote workplace culture, employers need to establish an environment in which every team member feels connected. This can be challenging to do in the age of global remote work, and different time zones and cultures can often make team building difficult. The key is to build relationships with each individual employee and encourage them to actively participate. Employees who are treated with trust and respect will be more engaged with the organization. Though it may be tempting, companies should avoid over monitoring remote-working employees as it hinders productivity and morale. It is essential for employees to find ways to stay in contact with one another through communication apps like Microsoft Teams and Slack, as well as set aside time for virtual team bonding activities that aren't work-focused. 
Q: What would be your advice to other women immigrating to the U.S. looking to have a successful career?
RG: I was a dreamer who came to the U.S. with $4,000 and a suitcase. If you are determined to make it in this country, nothing can stand in your way of success. My advice for other women immigrating to the U.S. in search of a career is to pick a specialization and hone your skills. The other essential component is networking. I would encourage all job searchers to attend as many networking events in their area as possible. Networking is a crucial part of any career professional; however, it is especially important for those who are new to the country and looking to break into certain industries. LinkedIn is also a vital tool for those new to the U.S. and looking for work. Make sure your profile is fully up-to-date with your skills and experiences, as the social media platform has become a go-to tool for recruiters. 
Q: What's the greatest fear you've had to overcome to get where you are today?  
RG: I think it was my fear of public speaking. Though I had read enough English literature, I wasn't raised in an English-speaking environment. That, coupled with a lack of confidence growing up, made it hard for me to speak with confidence and conviction in public. It has taken practice to overcome that fear and I can say that I am still on a learning journey to become a more effective storyteller.
Q: Can you tell our audience one of your most memorable moments in your career?
RG: My most memorable moment is the time when I was an MBA student at Wright State University looking for an internship. A senior executive by the name of Dan McCabe from a well-known company called NCR was visiting as a guest speaker. A part of me wanted to run away as soon as he finished his session as I had no confidence to approach him for a potential internship with the company. But the little fighter in me gathered all my courage and walked towards the front of the hall (a walk I still vividly remember), introduced myself, expressed my gratitude for the session and my desire for an internship. Next thing I knew, I had an internship that led to my first job in the U.S. Thank you Dan McCabe and George Brennan for taking a chance on me.
Q: What's one lesson you've learned in your career that you can share with our audience?
RG: If you want something, take the first step towards that goal – even if you are not sure – and watch your destiny unfold in front of your eyes.
Q: What advice would you give to young women who want to succeed in the workplace?
RG: Don't ever feel the need to be fully prepared to take on your next assignment or a role at the next level. Trust yourself, learn along the way, network fearlessly, surround yourself with supportive people (yes there are many…you just need to ask), and take the leap with every opportunity you generate.
Q: Can you tell us how you manage your work life balance?
RG: There is no such thing as work-life balance. There is only work-life integration. Sometimes work fits into life and other times life fits into work. Having a supportive team around me and a supportive partner and family goes a long way for me.
Q: What would be the title of your autobiography?
RG: Against All Odds
Five Things About Richa Gupta
1. If you could share a meal with any 4 individuals, living or dead, who would they be?
Indra Nooyi, Kalpana Chawla, Mother Teresa, Louis Armstrong
2. What's your favorite family tradition?
Diwali pooja at home (Hawan)
3. What celebrity would you like to meet at Starbucks for a cup of coffee?
Oprah Winfrey 
4. What's your favorite thing to do in your free time?
Hikes (and taking afternoon naps over the weekends)
5. What was the last book you really got into?
"Hit Refresh" by Satya Nadella (My favorite words – "Ideas excite me, empathy grounds and centers me.")