An Exclusive Interview With Marisa Thielen Fugate, General Partner - Tax & Wealth Strategies of Thielen & Associates, Inc.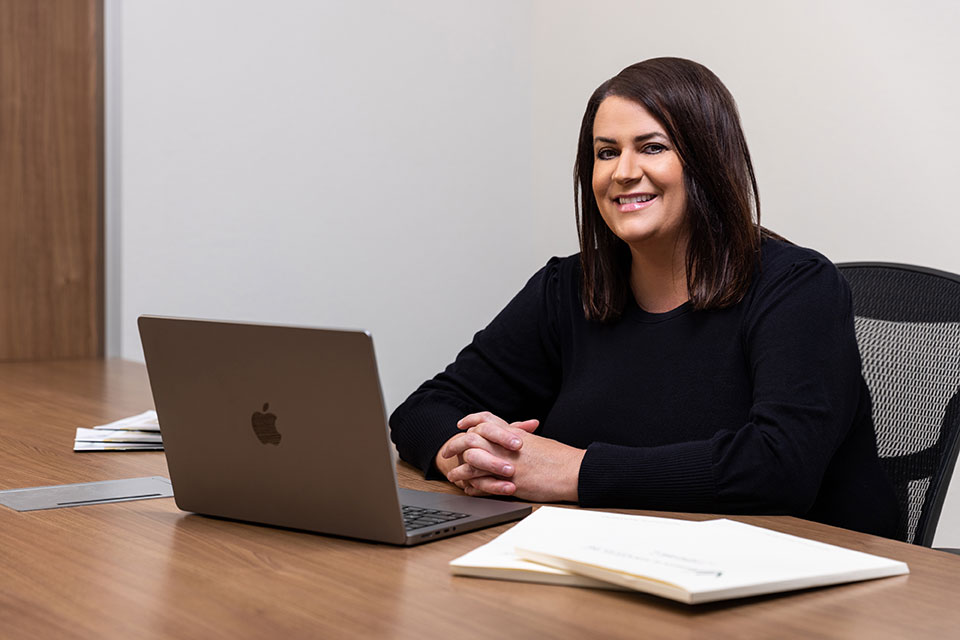 Q: How can tax-smart investing make a difference in a financial portfolio?
MTF: The goal of tax-smart investing is to use the right asset allocation, tax-efficient investment products, and tax-conscious planning solutions to help people keep more of what they earn. Instead of simply focusing on market gains, we seek ways to build both wealth AND protect it with a carefully honed selection of tax strategies. 
Q: What does it mean to you to be a part of a family-owned business?
MTF: While business talk sometimes spills into our family get-togethers, I love working with my mom and brother every day. All three of us having the same quality of work product standards and the motivation to create a business that can one day be passed on to the next generation, drives us to wanting to succeed as a firm on all levels. Owning a business and providing jobs for our community is a fulfilling way to earn a living, but there's an additional element of pride when you're carrying on a tradition.
Q: What is ESG Investing and how does it work? 
MTF: Growing interest in ESG investing is new, but our experience is not. Environmental, social, and governance (ESG) investing helps individual and institutional investors use their portfolios to build a better world. It's a conscientious approach to selecting funds based on business practices that support your values. That's why it's critical we understand your personal convictions – so we can build a customized plan and investment portfolio based on the change you wish to see. 
Q: Who can be a sustainable investor?
MTF: Anyone can be a sustainable investor. Typically, sustainable investors include average investors to high-net-worth individuals and family offices, as well as organizations and institutions that are seeking strong financial performance along with the ability to invest with their conscience.
Q: Why is investment planning important for women? 
MTF: On average, women tend to live longer than men, accumulate lower lifetime earnings, and face higher health care costs. Women who are working also tend to put less money aside for retirement.
Talking with an investment professional can help you understand the basics of investing — things like setting aside enough cash for an emergency, defining your time horizon and risk tolerance, and developing an appropriate asset allocation.

You can also learn about investing by reading financial journals, watching financial news channels to learn the industry terminology, or listening to investment-related podcasts or market updates on the radio.

Q: What is the benefit of partnering with a tax-smart financial professional?
MTF: Our team of financial advisors provides tax-smart advice across nearly every aspect of your financial life. We're driven by what drives you, so each financial plan is designed around the circumstances and causes that mean the most in your life. Taxes have the ability to erode the net result of all your hard work. That's why true comprehensive advice means we focus on what you take home – not just how your portfolio performs. We're dedicated to providing comprehensive planning advice through a tax-focused lens. We can design a customized financial plan to help maximize wealth and meet your goals both now and in retirement.
Q: Can you tell our audience one of the most memorable moments of your career?
MTF: I vividly remember a moment from an awards ceremony where we were being recognized as a top producer and my mom was accepting an award on behalf of our firm. My two young daughters had joined us on the trip as guests, and one of the wives of a fellow advisor complimented my girls on how beautiful they looked in their fancy dresses and curled hair and asked them, "Is your daddy receiving an award tonight?" Both girls knew daddy was back home and replied with the utmost confidence, "No, my Grandma is." They had a confused look on their faces, like, what does this have to do with dad? It was a pivotal moment for me because it allowed me to see and understand what having strong female leadership in your life meant to girls as they grow up and how it plays a role in their expectations of what they too can accomplish. My kids were used to seeing Grandma work hard and succeed. They were used to seeing mom work hard and succeed. So, they thought, of course, we girls are receiving the recognition. It made me laugh and thankful that they were part of that moment.
Q: Which woman inspires you and why? 
MTF: My mom's work ethic, integrity, and striving to always do the best work possible set the example for how we run our firm. She emphasizes that doing right by our clients and doing right by our own families comes first. She also has high standards of fairness and equality and lives by the principle of no matter if it's your largest paying client or smallest paying client, you take care of both. She discourages making company decisions without having all three firm leaders on board and encourages us to seek out what our employees think on certain topics so that we can collaboratively come to a resolution. Growing up, she made sure we knew that any goals we had in life could be reached with hard work and endless planning. This can be tiring at times, but it has proven to reap great results.
Q: What advice would you give to young women who want to pursue their dream and start a business? 
MTF: I would say to make sure they are constantly evolving in their business. It's very easy to come up with a strategy or a way of doing things because that is what makes sense and turns out to be successful at that moment. But you also need to continue to grow and remain relevant in your sector. As the world changes and your clients' needs change, you must be willing to regroup and see what needs to be adjusted for success to continue. Also, always maintain a collaborative approach. 
Q: Can you tell us how you manage your work-life balance?
MTF: Work-life balance can be tough for anyone in any industry, but since we are a CPA & Wealth Management firm, tax season can undoubtedly be a difficult time for us and our families. The deadline-driven pressure and extended working hours can be exhausting. I have two young daughters, and I prioritize taking them to school myself every morning and attending their important events. Grinding away during tax season and supporting and cheering on your family is a balancing act, and as a working mother, you sometimes feel like you're failing on both ends. The busiest season can mean late nights after everyone else goes to bed. 
I make a point of always taking Sundays off during tax season to allow myself some time unplugged from work. Over the summer, our firm reduces our working hours, takes time off for relaxation and vacations, and encourages our employees to do the same. We make an effort to end our workday during the summer on time so that we can have the rest of the evening with our families each day. 

My biggest tip is to try and cut yourself some slack during busy seasons and remember that it's ok to ask for help from team members or if your kids don't get the best of you at every moment. It will all still turn out ok.

Q: What's your advice for women in male-dominated fields?
MTF: Women bring a unique skill set to business because they are innately good listeners. Men tend to be most comfortable explaining and educating their clients or team members, whereas women tend to stop and listen to the needs and goals of their clients or team first. My advice would be for women to embrace this skill. It allows you to formulate your advice based on what people are needing and help others make decisions on how their specific goals can be reached. I would also encourage women to be confident to speak up for their ideas, stay positive, and support other women in their field or at their company. Instead of competing, join forces and create a network of supportive women.
Five Things About Marisa Thielen Fugate

1. What's your favorite family tradition? 
Each November, we take a week with my family, my mom, and my brother's family to decompress, conduct our shareholders' meeting to plan for the upcoming year for our firm, and spend the entire week as roommates in a beach house right on the ocean with all of our kids. It is certainly a "team-building event," and my kids look forward to it every year!
2. What's your favorite app on your phone? 
Instagram. I love that it houses all my favorite photos of my family, vacations, and everyday funny moments in one place. I tell my kids that it is their official baby book and future tool of reference for all their childhood memories. So, I'm really hoping it never goes away…fingers crossed.
3. Favorite City? 
Santa Barbara, hands down. Beautiful beaches, beautiful homes, great restaurants, and perfect weather. Also, my former stomping grounds in college, so it always has a place in my heart.
4. Do you read reviews, or just go with your gut? 
Both. I do read reviews, but I always try to analyze whether the reviewer sounds reasonable or just has an ax to grind. Or, on the flip side, I question if this is their best friend going undercover and giving some over-the-top faux 5-star reviews. After that little exercise, I ultimately end up going with my gut.
5. What is your favorite game or sport to watch and play? 
I was born and raised in the Bay Area, so I've watched a lot of baseball, specifically the San Francisco Giants. We were raised to strongly dislike the Los Angeles Dodgers. That rivalry is a real thing.
(408) 871.5900
www.thielenassociates.com
Disclosure: Securities offered through Avantax Investment Services℠, Member FINRA, SIPC. Investment advisory services offered through Avantax Advisory Services℠