A Conversation with Diane Hibbard, Vice President of Treatments & Development of Burke Williams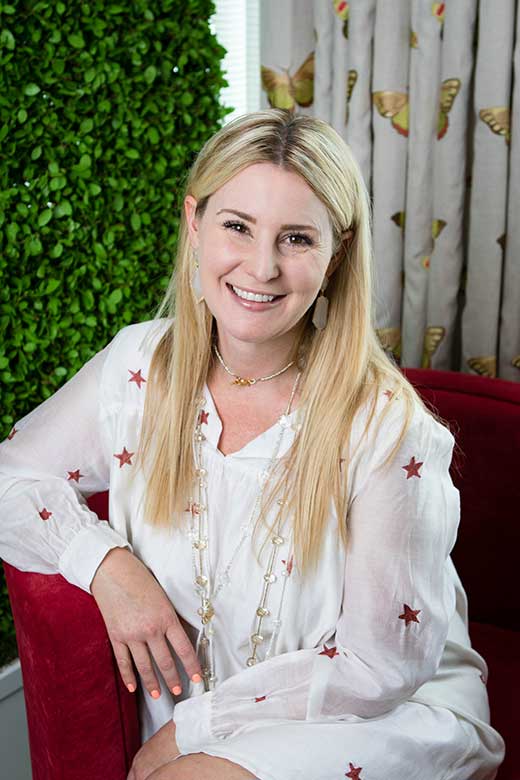 Q: What anti-aging technologies are available to consumers?
DH: Burke Williams Day Spa is a haven for relaxation and renewal. For anti-aging, our most popular service is the Radiance Facial. This powerful treatment combines products from our exclusive H2V skincare line with revolutionary micro-current technology. Micro-current technology is a lifting and collagen building component of the Radiance Facial that helps force out fine lines and wrinkles and stimulates muscle tone. It's the perfect facial for someone who's looking for an instant result! In fact, our estheticians will use a mirror to show you the side-by-side difference micro-current technology creates.

The Radiance Facial isn't the only service that offers micro-current technology, it can be added as an Eye-Lift enhancement to any other facial or brow waxing. Guests are always thrilled when they leave the spa with firmer skin! For me personally, I love to start with a Radiance Facial and end with a Steam Pedicure for head-to-toe pampering and revitalization.

Q: What are the health benefits of getting a facial?
DH: Massage is the at the core of Burke Williams treatments, and we incorporate massage into nearly all of our services including facials. Each facial incorporates a 22-point acupressure massage, a practice that's been active in our spas since the 80's. The massage aspect of our facials aides in circulation and helps with lymphatic drainage, which reduces puffiness and works with the body's natural immune system to reduce toxins. When you treat yourself to a facial you're ridding your skin of external oils, dead skin cells, and blemishes, and you're helping remove toxins internally through 22-point acupressure massage.

Q: Can regular massage help with circulation and overall health, and if so, what services do you suggest?
DH: Taking time for a massage or facial is a great way to unwind, and many studies have shown that relaxation improves overall health. Reducing stress makes you less vulnerable to viruses and bacteria, and it helps center you mentally. Circulatory massage moves fluid throughout the body and helps detoxify internally, making massage a true health and wellness practice.

Q: How is Burke Williams staying innovative within the spa industry?
DH: For Burke Williams, innovation is delivering a promised result that we can believe in. We're constantly on the lookout for treatments, services and products that produce results at the highest level. From new technology to tried and true traditional practices, we're staying innovative though results. We're not focused on fads that will pass with the coming season. We're bridging the gap between what's exciting and what's actually going to deliver.

About Diane Hibbard:
Diane Hibbard is a leader in the day spa industry and her commitment to excellence and innovation keep her at the forefront of the field. She's constantly developing new treatments and products that provide the ultimate in health and wellness. She has pioneered nearly twenty product launches for Burke Williams' exclusive H2V skincare line, including the revolutionary Youth Cell Activator that regenerates the skin's stem cells to reduce fine lines and wrinkles. She also helped cultivate the spa's new Ayurvedic services which incorporate time-honored Indian methods into cutting edge treatments, further reinforcing Burke Williams as a trailblazer in the market.

Diane is an authority on skincare and spa services, and her expertise led to multiple appearances on the popular daytime television series, The Doctors. She was also featured as one of Modern Luxury Magazine's "Fascinating Faces," and served as a guest editor for New Beauty Magazine. Her history with Burke Williams spans fifteen years, starting as an esthetician and moving forward to claim managerial, instructional, executive and developmental roles. Diane credits Burke Williams' investment in their employees as the secret to her success. Born and raised in Orange County, California, she finds inspiration and unending support from her husband, Dave, and two children, Hudson and Vonn.