Meet Claudia Juestel, Founder & Interior Designer of Adeeni Design Group
Q: How did you get started as a Designer?
CJ: When I was a kid I always moved furniture around in my friends' rooms and redecorated them, as my mother would not let me do that in her own house. However, my main passions growing up were fine arts and fashion. After graduating with a Bachelor degree in Fine Arts I helped friends designing a couple of retail spaces and realized that interior design offers to the opportunity to be creative without producing all the work myself. It is more like being a director than an actor. After working for Ralph Lauren Home Collection, a number of years and assisting clients in designing their homes I was offered a position with the hospitality design firm Candra Scott & Anderson. While working there on hotel and restaurant design I continued to work on residential design and opened my own firm in 1999.
Q: Can you describe to our readers a description of your business?
CJ: We are a full-service interior design firm with a concentration high-end residential and creative commercial interiors. We have completed projects throughout the country and abroad. Our work is known for a sense of timeless warmth, which navigates seamlessly between modern and traditional influences. We don't have a 'signature' look, but rather develop interiors through a deep exploration of the clients' needs, functions, and wishes. Like a director, I create a for the story the clients would like to tell, whether it is someone's home or a public space welcoming visitors. Our approach is highly collaborative and equally creative. I also opened a design gallery in the front of our office last December. My goal was to present vintage European Modernist design, contemporary local art and unique luxury brands to Bay Area connoisseurs and interior designers. We carry art, décor, lighting, furniture and table top.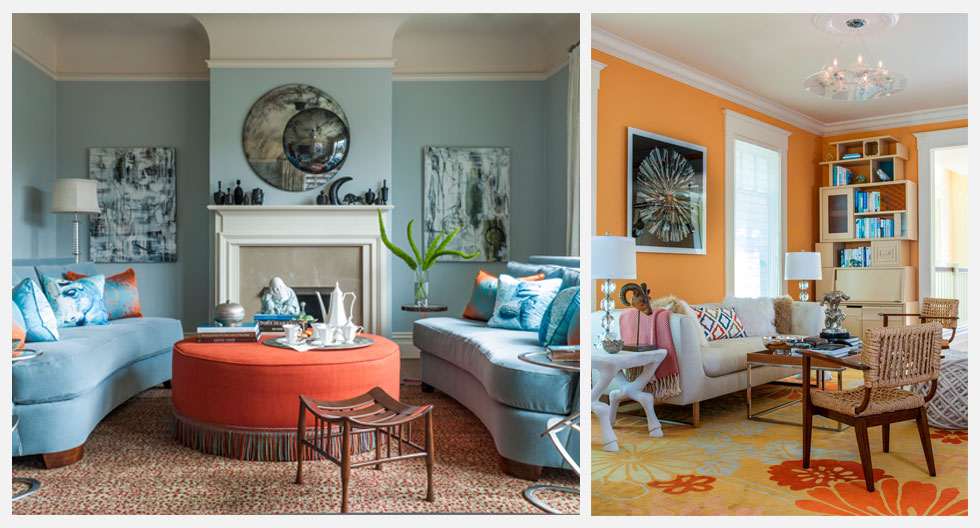 Q: Please tell us what being a business owner means to you and why you became an entrepreneur in the first place?
CJ: My parents started their first own business in their twenties. So essentially, I grew up in a family of entrepreneurs. I had worked in every area of my parents' business and ran my own jewelry shop in Salzburg, Austria at the age of 19. While working for others I always treated their business like it was my own, and starting my own interior design firm was just a natural progression. I continue the same approach with my clients' projects. We have their trust and are given the responsibility of managing their money while providing the most desirable results in the end. It has to feel like it is yours when being presented with challenges, as every project has. I may be a business owner, but in the end, I work for my clients.
Q: What would you say is your greatest professional accomplishment thus far?
CJ: I get pleasure out of all accomplishments, big or small. As an interior designer, I rely on others such as manufacturers, craftsmen and contractors to implement our vision. Also, budget and time lines can affect the quality of the work. When a project is completed to our exact dreams and specifications and the client is over the moon, I feel it is the biggest accomplishment. It is also wonderful to have been published in multiple shelter magazines, havening earned the respect of my peers and having mentored countless design students, as well as a number of high school students.
Q: What advice would you give to young women who want to succeed in the workplace?
CJ: Never give up on your dreams, but be realistic about the competitiveness of a creative career. Work harder than the next guy or girl, never stop learning and be a sponge for all kinds of information. You never know when you will need it. Accept any task with pleasure and complete it with passion, not matter how boring or menial it may be. Interior design, like other professions that may appear to be glamorous, is more about planning, organization and attention to detail than creativity. Actually, realizing a great idea within what is physically possible, as well as a budget and time line, takes up most of the time and energy spent on any project. Therefore, patience and dedication are foremost qualities for success.
Q: What one thing have you learned as a small business owner that has served you well over the years?
CJ: Being extremely organized and flexible are paramount for owning a small business. I wear many hats and have to understand all sides of the business, whereas a big corporation would have departments for each. In addition to being an excellent designer I need to have a grasp of bookkeeping, knowledge of PR & marketing, as well as management. Plus, I find it most helpful to connect with other business owners and share best practices.
Q: What's your favorite movie?
CJ: There is more than one. It depends on the mood. Some movies I like for the entertainment, others I am drawing in by the visuals. I love old Hollywood movies for their visuals, so much glamour in the interiors and fashion, any movie Cary Grant has been cast in, also anything by Billy Wilder and Alfred Hitchcock, and more recently Akira Kurosawa. All geniuses! "Do The Right Thing" by Spike Lee was excellent with all its layered visual details you only notice watching it more than once, and Kurosawas's "Dream" had the most magical and memorable visuals I have ever seen.
Q: What do you like the most about living in the Bay Area?
CJ: Coming from Austria with four seasons I love the temperate weather here. The variety of cultures living in the Bay Area produces amazing inspiration and results in fusion of design and amazing food. It also wonderful to experience the ocean with sandy beaches or dramatic cliffs, bays and rivers, rolling hills with vineyards, magical forests and mountains all within an hour or two.
Q: If you could have lunch with one famous person, who would it be and why?
CJ: Above all I admire kindness, humility, passion, honesty and intelligence in a human being. I don't care if they are famous. But there are some people I would be honored to spend time with. If I had to pick only one, it would be Dietrich Mateschitz. The Austrian co-founder of Red Bull is different from many other billionaires. While I admire his marketing genius and ability to build an international empire, I am also impressed by his overall passion, down to earth attitude, and generosity. He has done a lot for the city for Salzburg and leads a rather modest and private life.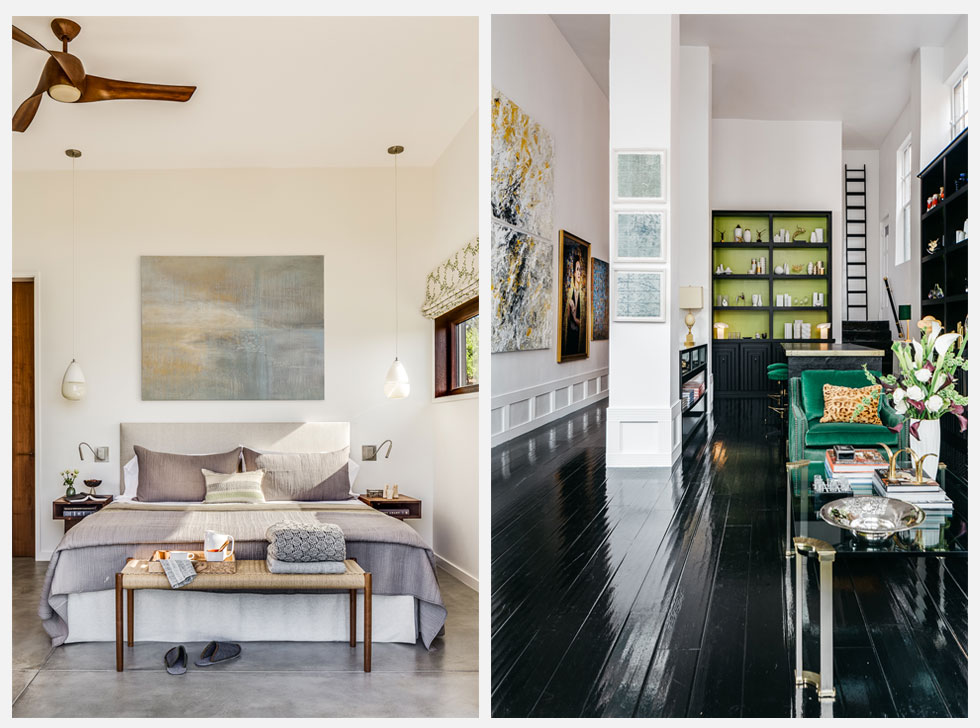 Q: What place you always dreamed about visiting?
CJ: I still have a few places on my bucket list: the pyramids in Egypt, Morocco, Machu Picchu, Portugal, Sardinia and Sicily and the Maldives.
Q: What's the best advice anyone's ever give you?
CJ: My father when he said that whatever I learn I will use one day. He was right.
Q: What's your favorite Food to cook?
CJ: Italian food. I am sucker for pasta.
Q: What's your favorite holiday? Why?
CJ: When I travel I am like most designers, curious to see all that is beautiful and interesting, which generally leads to very busy days and nights. While I very much enjoy that, once in a while I just want to do nothing. For that I like a beach vacation, where your only schedule is that of meals when you get hungry, the rest is all about relaxation. But perhaps you meant something else. In that case it would be Summer Solstice, since it is the longest day of the year. When I was little we were allowed to roam around freely, but had to be home by sundown. That meant we could stay out longer than another other day during Summer Solstice. Also, we celebrate that in Austria with bon fires and fireworks.
Q: Is there something else you would like to accomplish?
CJ: Still quite a bit. I would like to complete many more wonderful design projects, meet many more interesting people in the process, collaborate with more wonderful artists and great minds, get people more familiar with Austrian art, architecture, design and culture through my new gallery and other collaborations, find more time again to give back, continue to mentor young designers, see more of the world, develop my private label line of furniture, textiles and tiles. And I am sure I can think of something else.